100 cats in search of homes to be transferred from Cornwall to Ontario SPCA animal centres and Affiliate humane societies across the province
by Emily Cook | Media Releases | October 10, 2019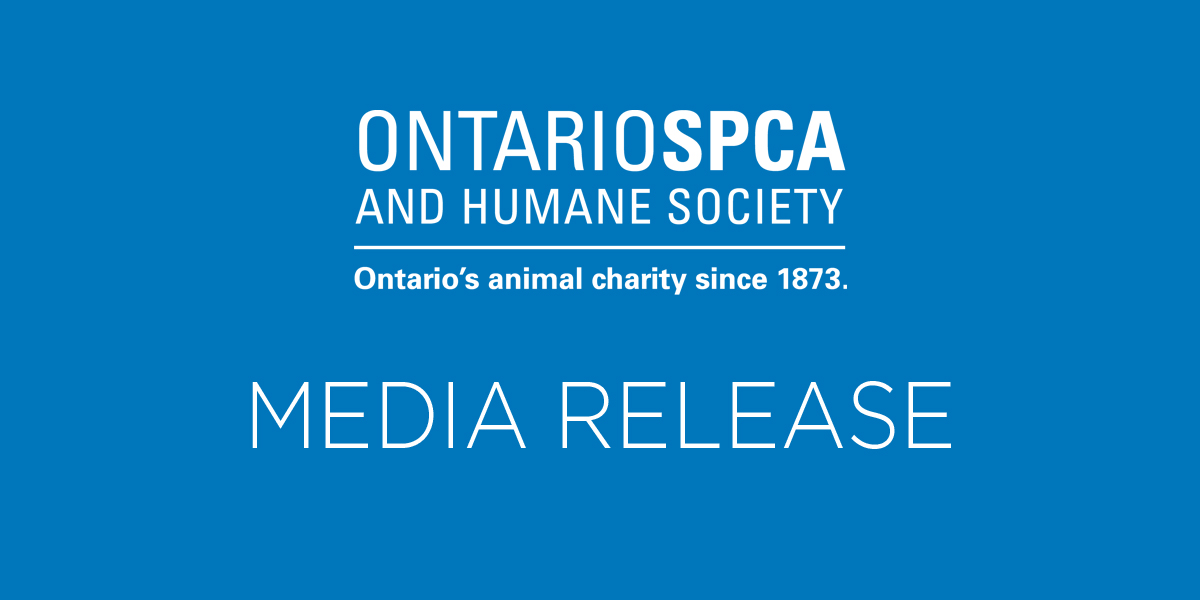 IMMEDIATE RELEASE
100 cats in search of homes to be transferred from Cornwall to Ontario SPCA animal centres and Affiliate humane societies across the province
Cornwall, ON (October 10, 2019) – With winter on the way, the Ontario SPCA and Humane Society is transferring as many as 100 cats from Cornwall to other parts of the province to give its local animal centre the capacity to assist more cats in need before cold weather hits.
The first 30 cats arrived yesterday at the Ontario SPCA Provincial Education & Animal Centre in Stouffville. Before being placed up for adoption, the cats will be assessed and will receive an individual care plan, including vaccinations and spay/neuter procedures. In the coming weeks, approximately 70 more cats will also be transferred out of Cornwall to Ontario SPCA animal centres and Affiliate humane societies.
The issue of cat overpopulation has been an ongoing challenge in Cornwall. In one day alone in 2017, over 70 cats were surrendered to the Stormont, Dundas & Glengarry (SD&G) Animal Centre SD&G and relocated to other Ontario SPCA animal centres for adoption. Efforts by the Ontario SPCA to reduce pet overpopulation and support pet owners and community cat caretakers has  reduced the number of shelter intakes in Cornwall to 655 to date this year compared to 1,031 cats over the same period last year.
To help reduce pet overpopulation, the Ontario SPCA has also hosted mobile spay/neuter clinics in the community. In July, the Ontario SPCA brought its new mobile wellness unit to Cornwall, performing 57 spay/neuter procedures over two days. Through the service, an estimated 2,432 potentially unwanted kittens and puppies were prevented.
"Managing Cornwall's cat population must be a community approach for it to be successful," says Carol Link, Manager, Ontario SPCA Stormont, Dundas & Glengarry Animal Centre. "Although significant progress has been made and we are seeing a reduction in the number of cats people are requesting to surrender, there is still a great need in the community. We look forward to continuing to work with the community to make a positive change for animals and people."
For more information on adoption or mobile spay/neuter services, visit ontariospca.ca
##
MEDIA CONTACT
Ontario SPCA and Humane Society
Media Relations
905-898-7122 x 375
media@ospca.on.ca
The Ontario SPCA and Humane Society
The Ontario SPCA and Humane Society is a registered charity, established in 1873. The Society and its network of animal welfare communities facilitate and provide for province-wide leadership on matters relating to the prevention of cruelty to animals and the promotion of animal well-being. Offering a variety of mission-based programs, including community-based sheltering, animal wellness services, provincial animal transfers, shelter health & wellness, high-volume spay/neuter services, animal rescue, animal advocacy, Indigenous partnership programs and humane education, the Ontario SPCA is Ontario's animal welfare charity.
Categories
Testimonial
Wish to thank everyone involved
I wish to thank everyone involved in the care and rescue of animals, especially volunteers.
Agnes
Sign up for news and updates
Thank you for joining our online community.