AnimalSmart™ Day and Humane Education resources
by Ontario SPCA and Humane Society | Interesting | September 10, 2021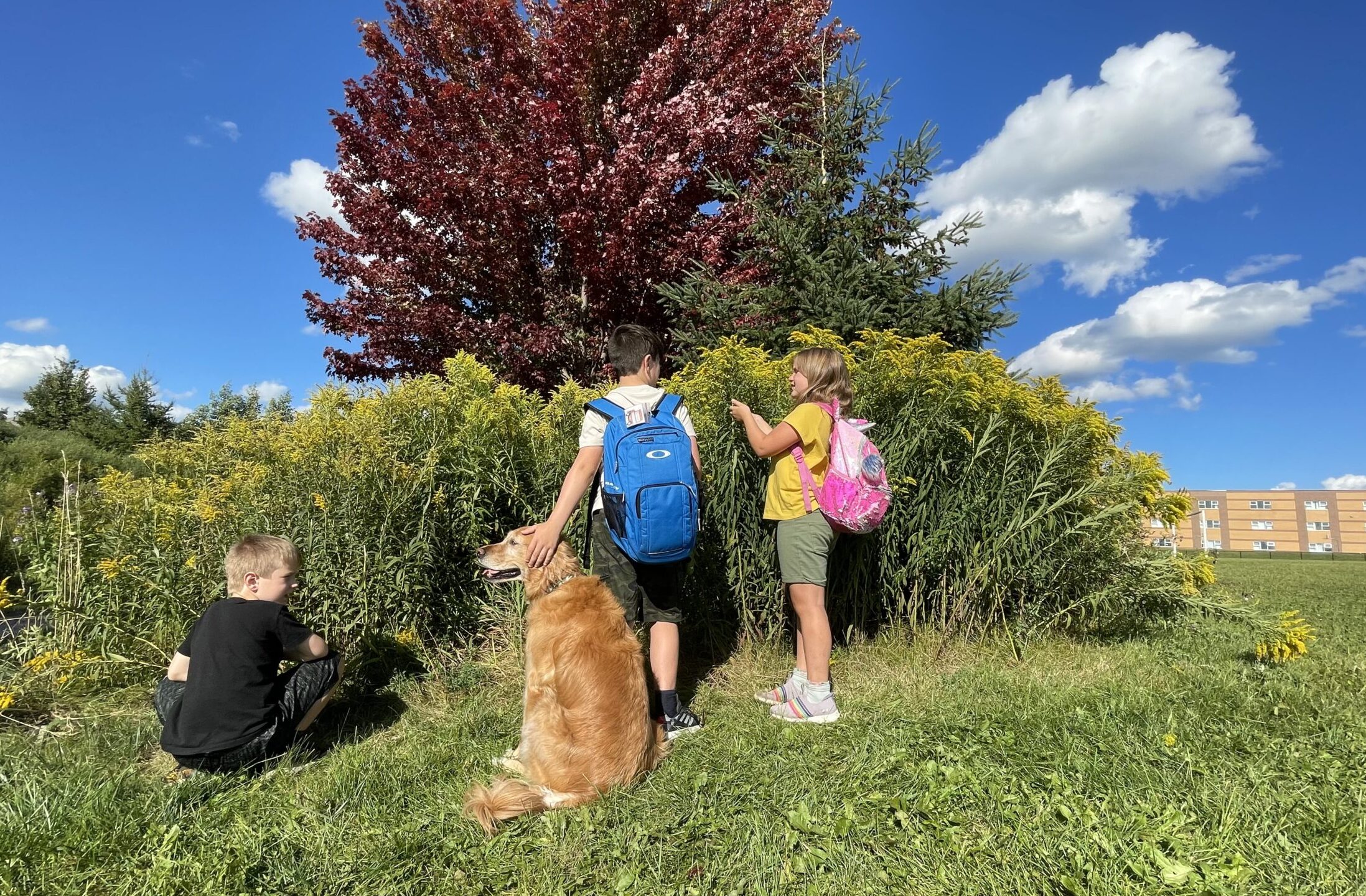 Return to School: AnimalSmart™ Day and Humane Education resources for educators
A new school year has begun! And with it, new opportunities for learning and building connections. Today on our blog, we're sharing humane education resources for educators!
Whether it's in class or online; educators, staff and parents are helping students transition back into the school environment with health, both physical and psychological, as a top priority for schools and classrooms of all kinds. To support student wellness, it will be more important than ever for educators and parents to help children rebuild a sense of connection with one another and the world around them. 
This is where humane education can play an important role in student well-being and learning. Connection is at the core of humane education. This includes not only connection to one another and our communities, but also to animals and the planet we all share. Humane education helps children to understand their place in the world and to problem solve with compassion to create meaningful change for people, animals and the environment.  
AnimalSmart™ Humane Education Program
While the past couple of years have been a challenge, this time has also created space to consider how we relate to ourselves, other people, animals and the environment. The AnimalSmart™ humane education program is ready to support educators to build connected, kind and empathetic learning environments. Our program offers online, free learning resources and opportunities for professional development to inspire educators of all kinds! 
Learning Resources:
Visit animalsmart.ca to check out our comprehensive and curriculum-linked lesson plans for students in Grades 1-3. You'll also find video lessons, character development videos and fun activities, all of which are developed to foster respect, empathy, and a sense of connection to people, animals and the living network we all call home. All of these resources can be used online and in class. 
Professional Development: AnimalSmart™ Day
You are invited to join us Friday, November 12 for AnimalSmart™ Day: Respect, Connect and Engage through Humane Education! AnimalSmart™ Day is an opportunity for educators to learn from engaging speakers, connect with the teaching community and get excited about new approaches to educating and inspiring youth for a healthy future for all. Registration is FREE and opens soon!
What if your PD day doesn't fall on November 12? No problem! The virtual environment allows us to make this professional development opportunity available for 90 days after the event. A certificate of attendance can be made available upon request. Click here to learn more and sign up to receive registration updates. 
Now is the perfect time to bring humane education into the learning environment to help students understand how to relate to animals and the environment, and to each other from a place of respect, kindness and belonging. As children grow into positions of leadership and responsibility, we want them to arrive with an understanding of their relationship to the natural world and their place in it, and feel prepared and empowered to take action that considers the priorities of all living things. AnimalSmart™ can help us get there. 
Thank you for being a friend to animals and to each other. When we take the time to understand and connect with one another, we are creating a better world for all.
The Ontario SPCA and Humane Society's AnimalSmart™ humane education program promotes a sense of responsibility and inspires connection with animals, the environment and one another. 
All resources can be viewed or downloaded for free by going to animalsmart.ca.
Categories
Testimonial
Three cheers for the volunteers!
Three cheers for the volunteers! Keep doing wonderful work, thank you!
Doreen
Sign up for news and updates
Thank you for joining our online community.