AnimalSmart™ Primary: What might happen if…. ?
by Ontario SPCA and Humane Society | Interesting | April 22, 2020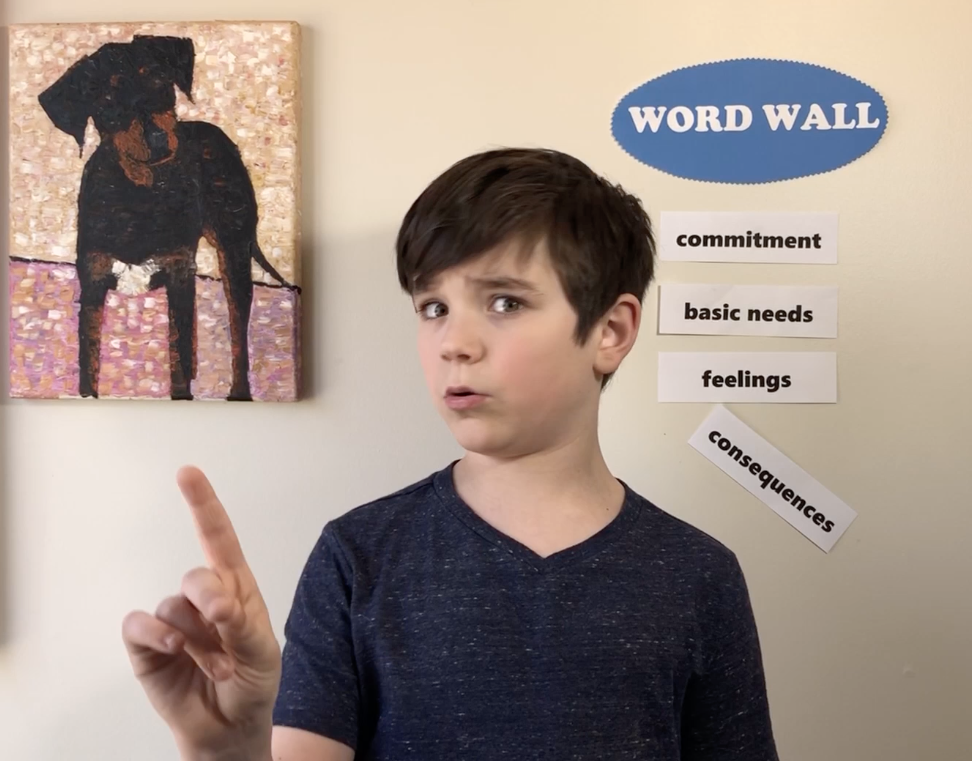 What might happen if…. Someone in your family left the back door open while your bird, Elmo, was flying around inside the house?
In this example, Elmo might fly outside and be in danger as a consequence of someone leaving the outside door open.
What do your kids think about when they hear the word "consequence"?
This week, for our third AnimalSmart™ lesson, we invite you and your kids to explore the topic of consequences. The lesson will include some "what if" questions, and dive into ways our companion animals depend on us to take care of their basic needs. Sometimes this includes the consequences if we meet or don't meet those needs.
Join along in our latest video to find out what might happen if Wally the dog gets fed too many times or if he gets fed just the right amount.
Lesson Details:
This week's AnimalSmart video lesson includes learning related to Language and Science in Strand 3, Lesson 1 of the AnimalSmart™ Primary Manual AnimalSmart Primary Manual. You can find the detailed links to curriculum expectations and the full AnimalSmart manual at www.animalsmart.ca.
Share how to #beanimalsmart with us!
Do your kids like to draw, paint or write stories?
Maybe they would like to create a story or play from an animal's point of view? Or draw a picture about their companion animal's feelings? We'd love to see what they create this week! Share on your social media using the hashtag #beanimalsmart and explore what others families are sharing by following the hashtag.
Would your kid(s) like to be involved in one of our AnimalSmart videos? E-mail us to find out more at education@ontariospca.ca.
For more activities for kids, follow us on  Instagram and Facebook and visit www.ontariospca.ca to sign up to receive regular eblasts about new activities and games announced every week.
Catch up on our last two educational videos here:
About AnimalSmart
AnimalSmart is a free, online, humane education series developed by the Ontario SPCA and Humane Society in partnership with educators. This learning resource consists of a series of lesson plans developed to foster empathy, promote a sense of responsibility and inspire connection with animals and the environment. The lessons also promote mutual respect among learners and encourage collaboration with their classmates and family, and participation in their local and global community.
To download more free lesson plans, visit animalsmart.ca.
Categories
Testimonial
I stand behind SPCA with my monthly gift
I stand behind SPCA with my monthly gift. I am so happy there are folks like you to care for those who can't help themselves.  My family and I have had animals all our lives and know what a comfort they are.  Thank you SPCA.
-Dorothy
Sign up for news and updates
Thank you for joining our online community.