Barrie Food Bank partnership helps keep bowls full in Simcoe County
by Ontario SPCA and Humane Society | Urgent Animal Care Fund | March 26, 2021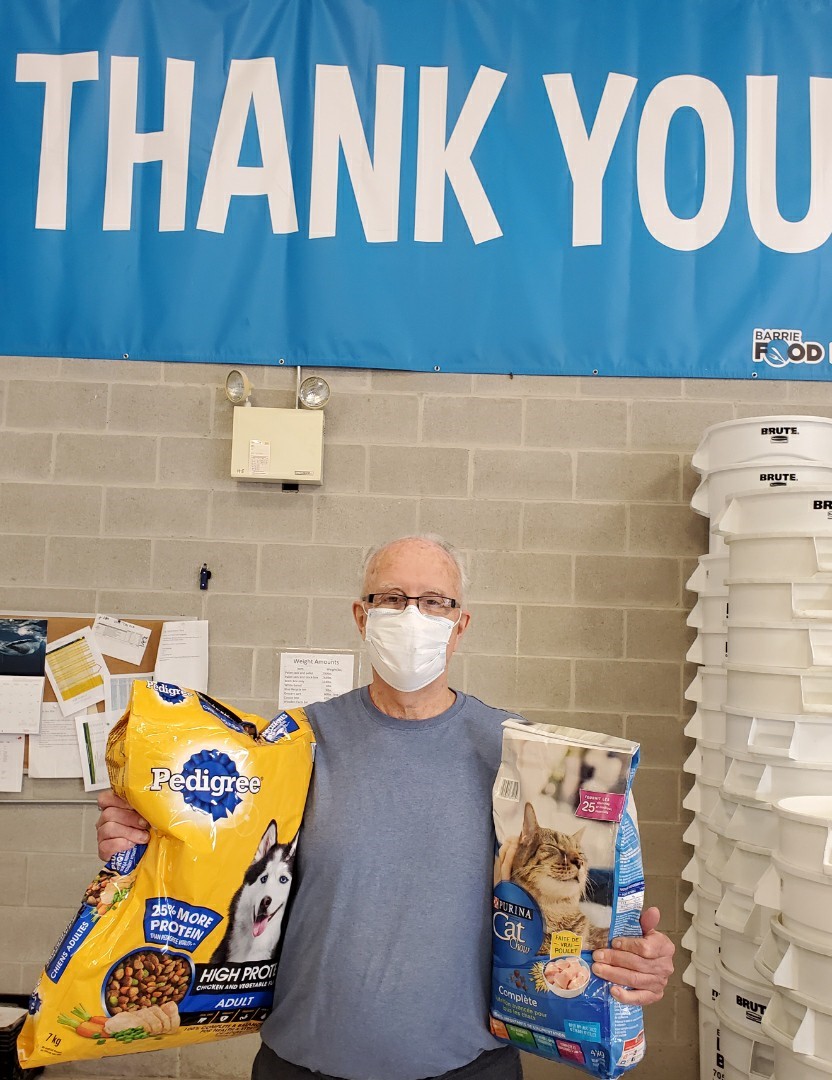 The human-animal bond is a powerful connection that holds many people together during challenging times. Sadly, during COVID-19, many families have experienced circumstances where they were unable to provide for themselves, their families and their animals.
Through the Urgent Animal Care Fund, the Ontario SPCA and Humane Society is working to help keep animals with the families who love them. Alongside a few local animal agencies, the Ontario SPCA and Humane Society has been regularly providing food for animals through the Barrie Food Bank. Thanks to this partnership, the food bank has had a more regular supply of animal food than ever before, according to Operations Manager Michelle Simons. She says in the first few months of 2021, over 6,000 lbs of pet food has been distributed locally to clients in Barrie.
"You can see the gratitude and relief on people's faces when they see they can access pet food," says Michelle Simons, Operations Manager at the Barrie Food Bank.
Great need
The donated food comes at a time of great need. The Barrie Food Bank has been serving 32,000 individuals during COVID-19, which works out to be about 300 families each week. Approximately half of these families have animals that also require care.
Simons says the reason many of their clients are having financial difficulties is because of disabilities or family difficulties, mental health, or traumatic recovery. With the high stress load so many clients are facing, Simons says their animals mean everything to them.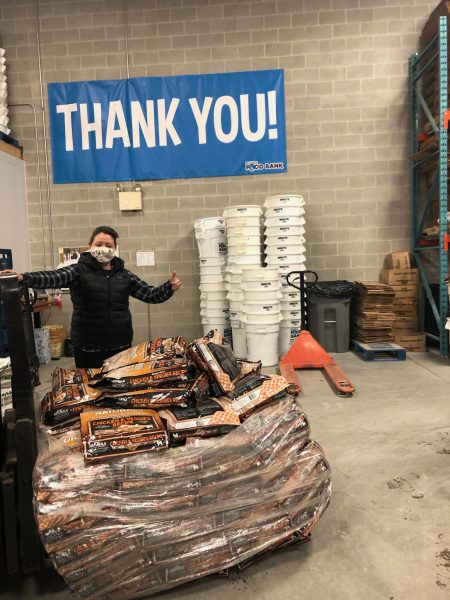 "Just when you're at the worst times, you don't really want to give away a family member because you can't feed them," says Simons. "When we are able to help people feed their pets, we're also increasing their quality of life, because that's why we have pets in the first place. So the food that we're giving means very, very much."
The Urgent Animal Care Fund
Launched in response to COVID-19, the Urgent Animal Care Fund supports animal centres as they continue their essential services and families across Ontario who are struggling to care for their animals. The fund aims to keep animals with families who love them. Since establishing the fund in April 2020, over 650,000 lbs of food for animals has been distributed across the province.
"The Urgent Animal Care Fund helps ensure people don't have to make the difficult decision between paying the bills and keeping their furry friend," reflects Arista Wogenstahl, Senior Manager, Animal Protection Services, Ontario SPCA and Humane Society. "Many times, people will feed their pets before themselves, which really speaks to the human-animal bond."
The program has increased the quality of life for their food recipients, as they are now able to provide necessary care for all of their family members – including the furry ones.
"We're really thankful for the partnership, we're thankful for the volume [of food], it's really been quite amazing," says Simons.
If you are having trouble caring for your pets, please call Ontario SPCA's call centre at 310-SPCA (7722) to discuss your needs.
If you are in the position to help, please consider making a donation to the Urgent Animal Care Fund.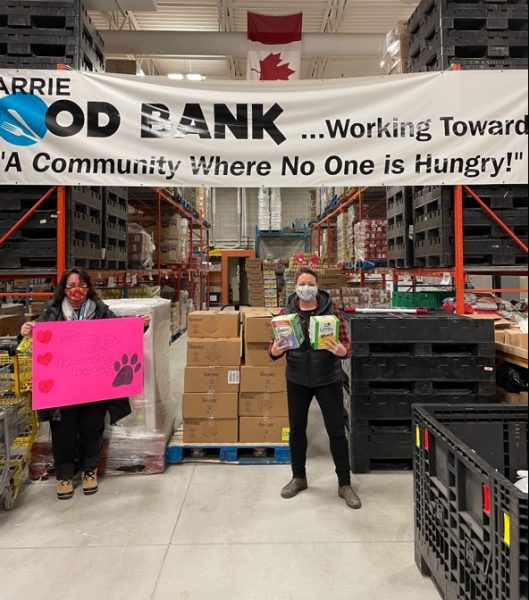 Categories
Testimonial
Totally rock
All of your wonderful staff & volunteers totally rock. The amazing compassion and work you provide on a daily basis is incredible.
Laura
Sign up for news and updates
Thank you for joining our online community.