AnimalSmart™ Primary: Be Prepared – Safety around Animals
by Ontario SPCA and Humane Society | General Pet Care Interesting | May 6, 2020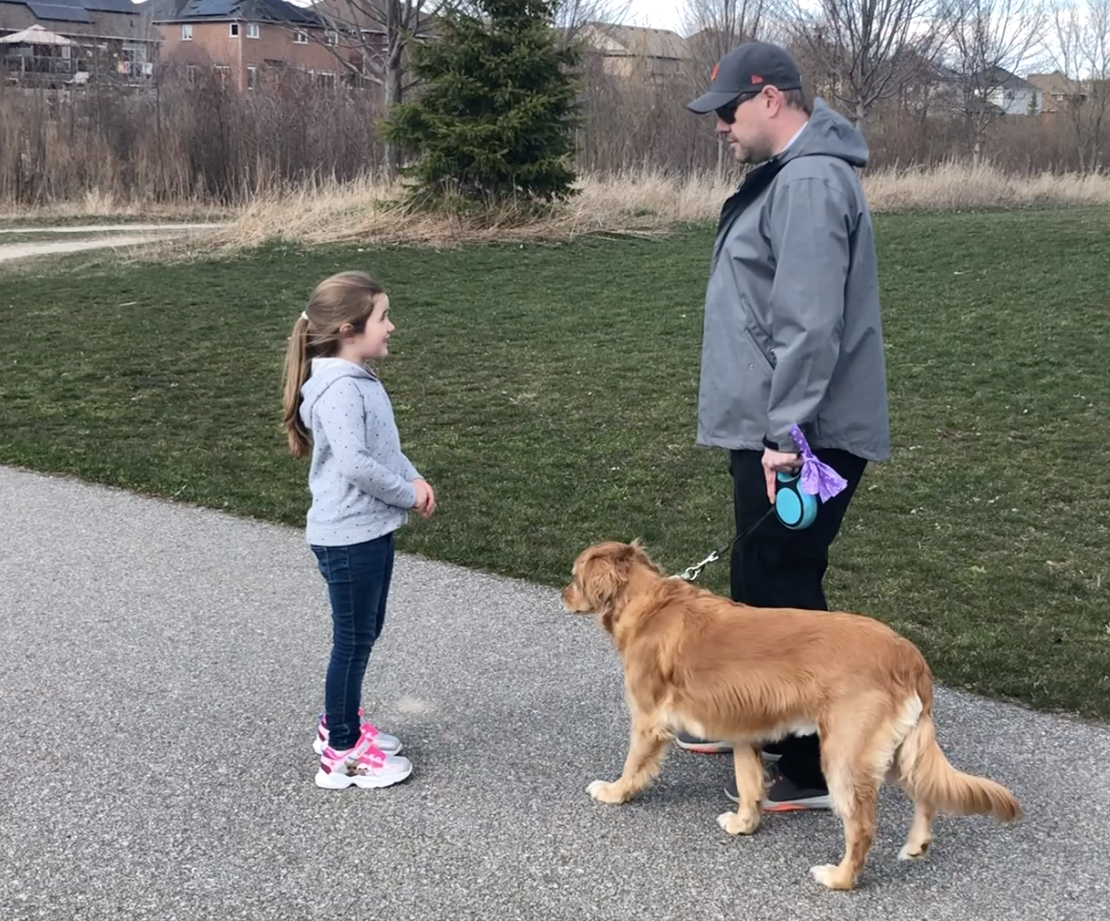 How do we keep safety in mind when it comes to our animal friends?
In this week's lesson, we invite you to explore the importance of making decisions that keep not only ourselves and our kids safe, but also other people and our animal friends.
If you and your kids have been following along, you might remember from our previous lessons that we explored how animals have feelings too. Animals show us their feelings through their body language, facial expressions and sounds they make.
(If you missed it, you can find the video for Strand 2, Lesson 1 "Exploring Feelings" HERE)
Animals that feel angry or scared can be dangerous, so if we see one nearby it's important for kids to know to leave them alone and tell an adult right away.
Even happy companion animals might not know their strength or how sharp their claws and teeth are. For example, a dog that is feeling happy and excited could jump up and knock you down by accident. Or, a playful kitten might scratch your hands while playing a fun game with you.
Questions to explore with your kids:
What should you do if you see a dog running around without their owner?
If a pet owner says you can pet the dog, do you pet them right away or hold your hand out to her first?
Check out our latest video to find answers to these questions and more!
Thank you for being a friend to animals.
Be prepared: AnimaSmart™ Primary – Strand 4, Lesson 1
Lesson Details:
This week's AnimalSmart video lesson includes learning related to Language and Science in Strand 4, Lesson 1 of the AnimalSmart Primary Manual. You can find the detailed links to curriculum expectations and the full AnimalSmart manual at www.animalsmart.ca.
Share how to #beanimalsmart with us!
We'd love to see what your kids and classrooms create this week! Share on your social media using the hashtag #beanimalsmart and explore what others families are sharing by following the hashtag.
Would your kid/s like to be involved in one of our AnimalSmart videos? E-mail us to find out more at education@ontariospca.ca.
For more activities for kids, follow us on  Instagram and Facebook and visit www.ontariospca.ca to sign up to receive regular eblasts about new activities and games announced every week.
About AnimalSmart
AnimalSmart is a free, online, humane education series developed by the Ontario SPCA and Humane Society in partnership with educators. This learning resource consists of a series of lesson plans developed to foster empathy, promote a sense of responsibility and inspire connection with animals and the environment. The lessons also promote mutual respect among learners and encourage collaboration with their classmates and family, and participation in their local and global community.
To download more free lesson plans, visit animalsmart.ca.
Catch up on the rest of our AnimalSmart videos!
Let's talk about animals: AnimalSmart Primary – Strand 1, Lesson 1
Feelings: AnimalSmart Primary – Strand 2, Lesson 1
What might happen if… AnimalSmart Primary – Strand 3, Lesson 1
Categories
Testimonial
Thank you for your dedication
Thank you for your dedication to helping the animals.  Every animal deserves a loving home and to be treated royally.  Just imagine a day without animal cruelty.  What a wonderful day that would be!
-Joan
Sign up for news and updates
Thank you for joining our online community.