Book an appointment for your cat's spay/neuter today!
by Laura Therrien | General Pet Care | July 18, 2019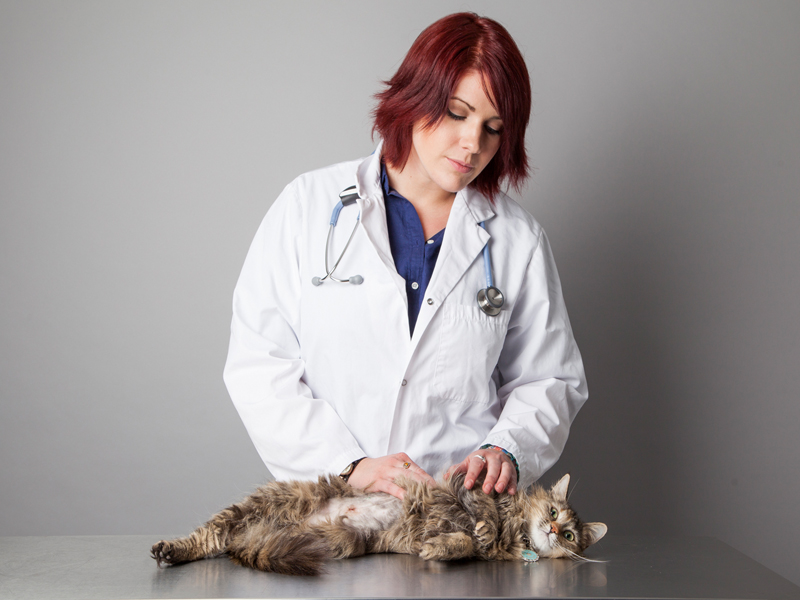 If you've been waiting for the right time to spay/neuter your cat, the time is now; there's virtually no waitlist* for cats at our Ontario SPCA Centre Veterinary Hospital in Stouffville, located just outside Newmarket.
The Ontario SPCA and Humane Society Spay/Neuter Services are high-volume, self-sustaining operations. The public, shelters and rescue groups are welcome, regardless of geography or income level.
Spay/neuter hours are 8 a.m. to 4 p.m. from Monday through Friday, with one Saturday per month at our two spay/neuter locations: the Ontario SPCA Centre Veterinary Hospital in Stouffville and the Ontario SPCA Marion Vernon Memorial Animal Clinic in Barrie.
Due to demand, waitlist times are a little longer for dogs at both locations, and for cats at our Barrie location.
How does it work?
Spaying and neutering is a straightforward medical procedure with many health benefits, including a reduced risk of developing certain cancers and illnesses.
Here's how it works to get your pet booked in:
After you register online, you will be contacted by the clinic and provided with appointment details.
Spay/Neuter Day
Check-in time is at 8 a.m. If you arrive after 8:30 a.m. we will not be able to admit your pet for surgery. You will be asked to reschedule and your prepayment will be forfeited.
Please complete one admission form per animal when you arrive. We recommend that you bring someone with you to stay with your animal outside while you complete the paperwork, as our lobbies cannot accommodate multiple animals during the admission process. Doing so also helps reduce the stress level of not only your pet, but all visiting cats and dogs.
All dogs must be on a leash and all cats must come in individual carriers.
All appointments are prepaid at the time of booking. We accept a credit card over the phone, debit, Visa-debit, money order and cash payments in person. Read about spay/neuter fees here. Additional services, such as vaccines, microchips, etc, can be paid for the morning of surgery.
Appointment changes and cancellations need to be made at least one business day before the appointment in order to avoid losing your deposit.
Post-Surgery
Animal pick up is at 4 p.m. It is imperative that you be present at the exact pickup time, as this is when post-operative instructions are given for all animals.
You can read more about pre and post-op information here.
Pet overpopulation is a direct result of animals left unaltered, so spay or neuter your pet today! Spaying and neutering your pets prevents thousands of homeless animals across the province from ending up in shelters.
*Wait times include two weeks required for administrative purposes.
Categories
Totally rock
All of your wonderful staff & volunteers totally rock. The amazing compassion and work you provide on a daily basis is incredible.
Laura
Sign up for news and updates
Thank you for joining our online community.