Cornwall Police Services takes part in Ontario SPCA training to better protect local animals
by Emily Cook | Media Releases | December 4, 2019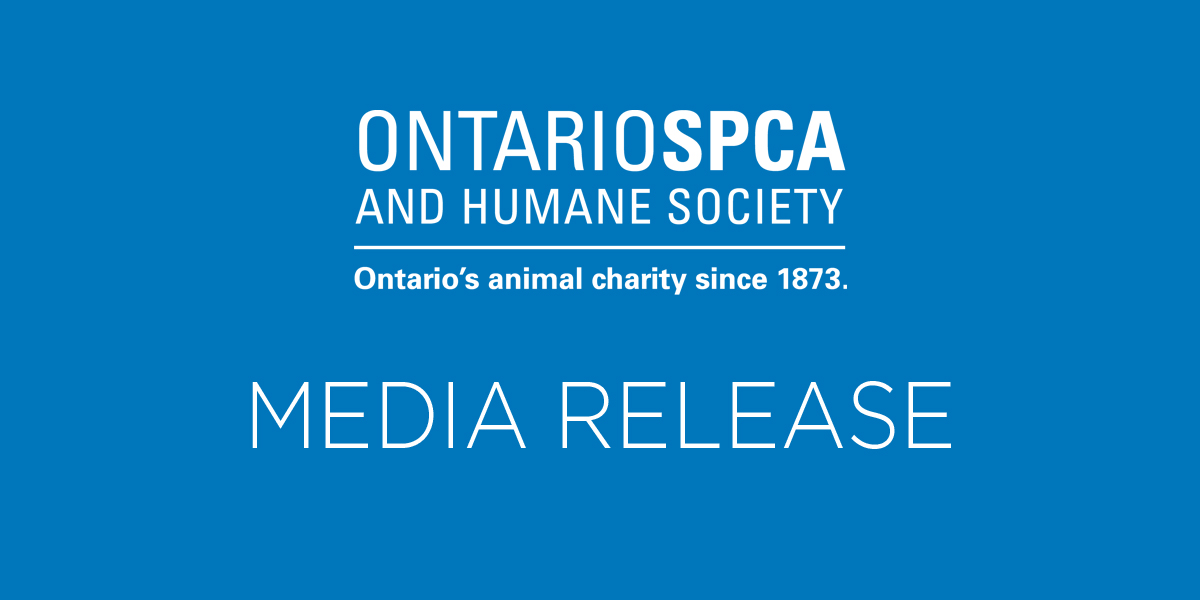 IMMEDIATE RELEASE
Cornwall Police Services takes part in Ontario SPCA training to better protect local animals
Cornwall, ON (December 4, 2019) – The Ontario SPCA and Humane Society would like to congratulate Cornwall Police Service on its commitment to protecting animals, following an intensive training course delivered by the Society to all members of the police service.
Trainers with the Ontario SPCA's Enforcement Support Services wrapped up three days of comprehensive training with all members of Cornwall Police Service on Nov. 19. The training, which is part of a province-wide initiative open to all enforcement agencies, shared resources and knowledge of animal well-being and behaviour, as well as tips on navigating complex animal welfare legislation.
Topics covered in the training included:
How to recognize signs of distress in animals
Navigating provincial animal welfare laws and how to effectively build a case against animal abusers
The link between animal cruelty and other forms of crime, including violent crime, as well as social and community safety issues
Animal hoarding and Illegal animal fighting
Understanding dog behaviour and how to safely interact with dogs
"As a result of this training opportunity, our officers have fully extended their understanding of animal abuse," says Staff Sergeant George Knezevic, Community Patrol Division, Cornwall Police Service. "Through this partnership, members of the Cornwall Police Service will have the necessary resources to effectively investigate these types of occurrences and help vulnerable animals in times of crisis."
"The Ontario SPCA and Humane Society would like to congratulate the Cornwall Police Service on taking the initiative to equip officers with the knowledge needed to effectively protect animals in their community," says Jennifer Bluhm, Acting Chief, Animal Protection, Ontario SPCA and Humane Society. "Our employees are well trained and with deep expertise to support police enforcement in animal welfare related issues. We look forward to continuing to work with other proactive agencies."
For more information on the Ontario SPCA and Humane Society, visit ontariospca.ca
##
MEDIA CONTACT
Media Relations 
Ontario SPCA and Humane Society
905-898-7122 x 375
The Ontario SPCA and Humane Society
The Ontario SPCA and Humane Society is a registered charity, established in 1873. The Society and its network of animal welfare communities facilitate and provide for province-wide leadership on matters relating to the prevention of cruelty to animals and the promotion of animal well-being. Offering a variety of mission-based programs, including community-based sheltering, animal wellness services, provincial animal transfers, shelter health & wellness, high-volume spay/neuter services, animal rescue, animal advocacy, Indigenous partnership programs and humane education, the Ontario SPCA is Ontario's animal welfare charity.
Categories
Testimonial
For every animal you save
For every animal you save, every animal who feels loved in their last moments, and for everything else you do; thank you and God Bless.
-Stephanie
Sign up for news and updates
Thank you for joining our online community.