Daily Contests: Win a FYP Key Chain!
by Emily Cook | Contests | March 11, 2014
Congratulations to yesterday's contest winner Samantha with the winning caption "Awwwwww, stop it. You guys are too nice, telling me everyone wants to adopt me!" We'll be contacting you soon to get your mailing address. Thanks for participating!
Ready to win your key chain?
Simply tell us whether this statement is a FACT or a MYTH:
Each year, tens of thousands of dogs and cats end up on the streets, where they fall victim to neglect and abuse, or in shelters in search of new homes.
(Hint: The answer may be found at www.fixyourpet.ca)
Tell us your answer in the comments section below.
GO!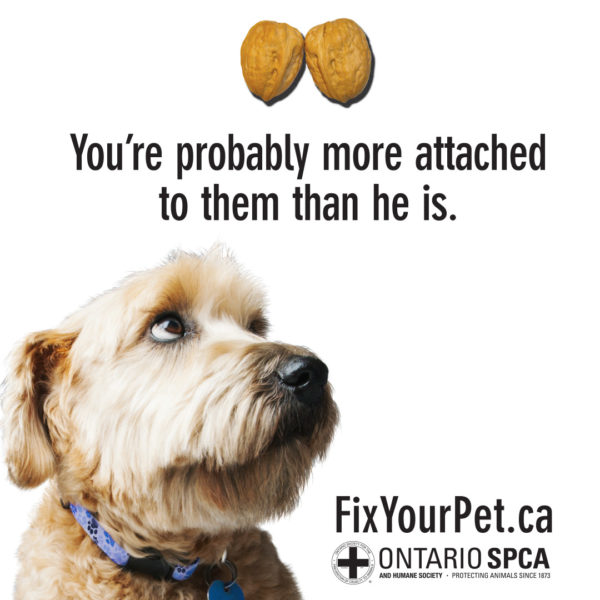 Categories
I stand behind SPCA with my monthly gift
I stand behind SPCA with my monthly gift. I am so happy there are folks like you to care for those who can't help themselves.  My family and I have had animals all our lives and know what a comfort they are.  Thank you SPCA.
-Dorothy
Sign up for news and updates
Thank you for joining our online community.