DIY Pet Treats: Frozen PB & B
by Emily Cook | General Pet Care | June 21, 2016
Summer months can get very hot and sticky – for us and our pets. We want to help you keep your pets cool with these great Frozen PB & B (Peanut Butter and Bananas) pet treats! It's very simple and your pet will love it.
Learn how to make these pet treats in our video below!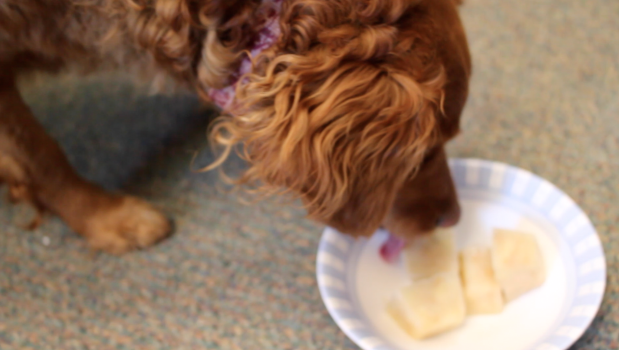 Ingredients
Now that you have some ideas, go on and make a cool treat for your pet!
Most importantly, remember never to leave pets unattended in vehicles during the summer months. Parked cars can quickly reach deadly temperatures. To learn more and take the pledge, visit http://nohotpets.ca 
Categories
I stand behind SPCA with my monthly gift
I stand behind SPCA with my monthly gift. I am so happy there are folks like you to care for those who can't help themselves.  My family and I have had animals all our lives and know what a comfort they are.  Thank you SPCA.
-Dorothy
Sign up for news and updates
Thank you for joining our online community.