Get active for animals in need by participating in the Ontario SPCA's Sweat for Pets Charleston Lake Challenge
by Ontario SPCA and Humane Society | Media Releases | August 17, 2022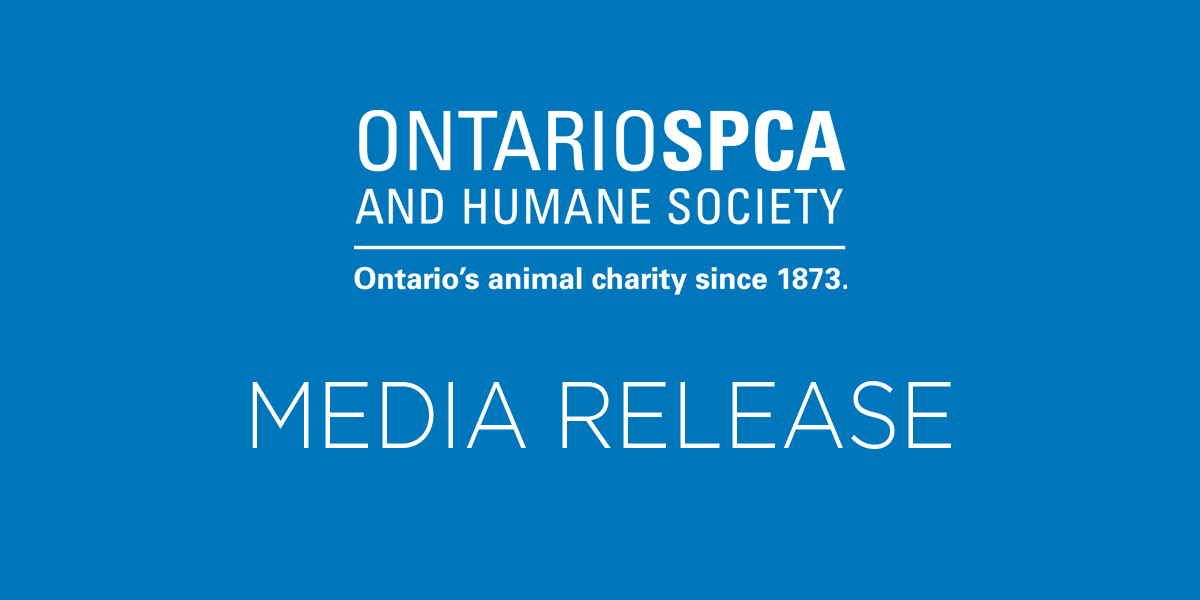 IMMEDIATE RELEASE
Brockville, ON (Aug. 17, 2022) – Athletes, weekend warriors and animal lovers are invited to take part in the Ontario SPCA's Sweat for Pets Charleston Lake Challenge triathlon on Aug. 28 to change the lives of vulnerable animals.
Join local triathlete and Ontario SPCA Leeds & Grenville Animal Centre Manager Marianne Carlyle for this self-supported triathlon, with distances up to a 3-kilometre swim/paddle, 50-kilometre Bike and 10-kilometre run. The event starts and finishes at Sand Bay County Park, 540 County Park Road, Charleston Lake, Athens, ON.
Sweat for Pets is the Ontario SPCA and Humane Society's virtual fundraiser, running until Aug. 31. It aims to inspire people of all ages to set a personal fitness goal and have fun, while fundraising to help give animals in need a second chance. Anyone can get involved! Celebrate your progress by encouraging family, friends and co-workers to pledge their support by donating to your Sweat for Pets personal fundraising page. As a registered charity, the Ontario SPCA depends on the generosity of donors to provide shelter and care for animals in need.
"It's a great feeling when you can have fun and get active, while giving back to the community," says Marianne Carlyle, Manager, Ontario SPCA Leeds & Grenville Animal Centre. "Join me at the Charleston Lake Challenge and help provide animals with life-changing care."
To inspire others to register for Sweat for Pets and help animals in need, Carlyle will run, swim and bike a total of 250 kms this month, with  a fundraising  goal of $10,000. To help change the lives of animals, donate to Carlyle's Sweat for Pets fundraising page by visiting sweatforpets.ca
Want to take part in the Sweat for Pets Charleston Lake Challenge? Learn more and register, at ontariospca.ca/leedsgrenville
ADDITIONAL RESOURCES
##
MEDIA CONTACT
Marianne Carlyle
Ontario SPCA Leeds & Grenville Animal Centre
mcarlyle@ontariospca.ca
613-340-9517
The Ontario SPCA and Humane Society
The Ontario SPCA and Humane Society is a registered charity, established in 1873. The Society and its network of communities facilitate and provide for province-wide leadership on matters relating to the prevention of cruelty to animals and the promotion of animal well-being. Offering a variety of mission-based programs, including community-based sheltering, animal wellness services, provincial animal transfers, shelter health & wellness, high-volume spay/neuter services, animal rescue, animal advocacy, Indigenous partnership programs and humane education, the Ontario SPCA is Ontario's animal charity.
The Ontario SPCA Leeds & Grenville Animal Centre is situated on the traditional lands of the Anishinaabe and Haudenosaunee peoples.
Categories
Testimonial
Totally rock
All of your wonderful staff & volunteers totally rock. The amazing compassion and work you provide on a daily basis is incredible.
Laura
Sign up for news and updates
Thank you for joining our online community.