Meet our team working behind the scenes in the North
by Ontario SPCA and Humane Society | Northern projects | January 29, 2021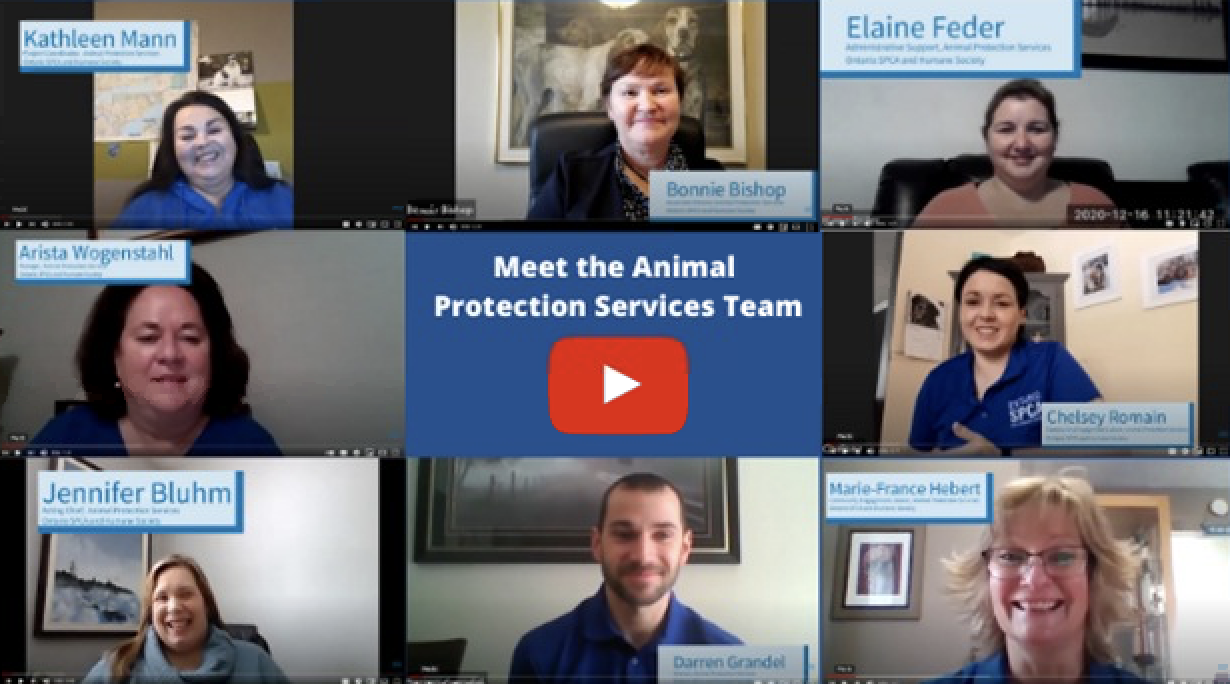 We often share stories of the Northern dogs who come into our care, but have you ever wondered how we get them from remote Northern communities to Central Ontario where there are loving families waiting to adopt them?
It takes a hard-working, compassionate team to safely and comfortably transport dogs on trips that can take days and span over 1,000 kilometres. These same folks are the ones who get food and other critical supplies to communities that need it.
Let me introduce you to our Animal Protection Services team so you can put a face to our Northern work.
Watch now to see what inspires this team to work alongside communities in the North and make a difference in the lives of animals and people. Be sure to follow the Animal North Network on Facebook for more behind-the-scenes content.
Click below to see the series of videos!
Thank you for your support of the Animal North Network. You help make this work possible!
Categories
Testimonial
For every animal you save
For every animal you save, every animal who feels loved in their last moments, and for everything else you do; thank you and God Bless.
-Stephanie
Sign up for news and updates
Thank you for joining our online community.