Ontario SPCA and Humane Society's mobile spay/neuter unit is rolling into Cornwall
by Laura Therrien | Media Releases | July 5, 2019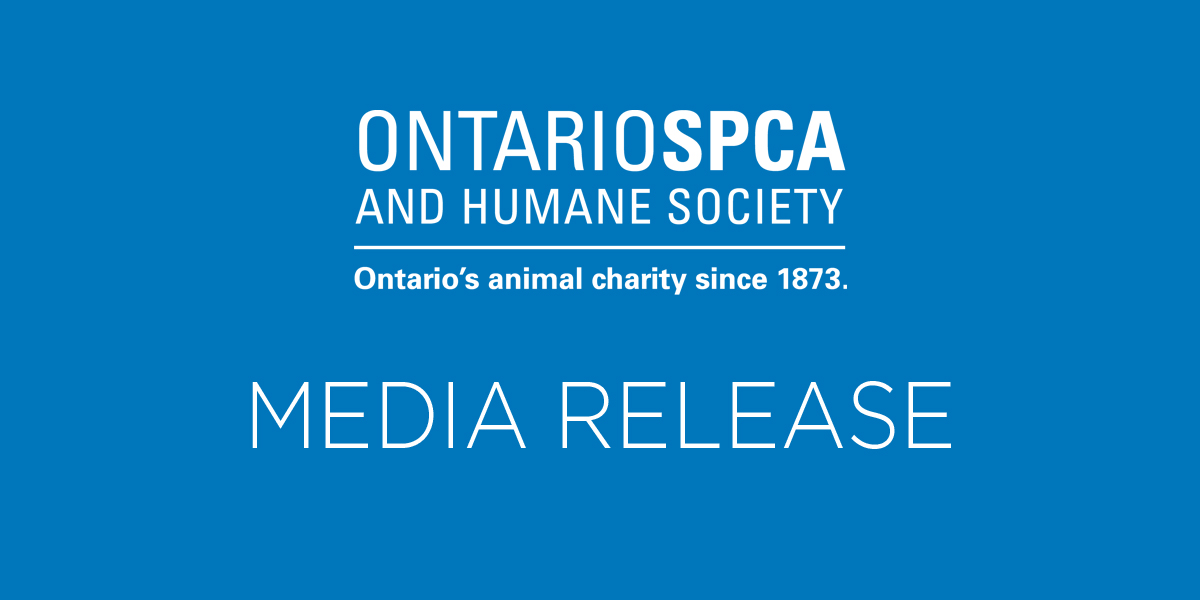 Cornwall, ON (July 5, 2019) – The Ontario SPCA and Humane Society will be bringing its new SPCA Mobile Animal Wellness Services unit to Cornwall next week for a two-day spay/neuter clinic to help reduce local pet overpopulation.
The 38-foot trailer, which was made possible because of a grant provided by the Pet Valu family of stores through its Giving Back Project, features two surgical tables where 20-30 spay/neuter procedures can be performed per day. The new mobile unit is part of the Ontario SPCA's ongoing efforts to control pet overpopulation and help build relationships with pet owners and their local veterinarian.
After completing a two-day spay/neuter clinic in Cornwall on July 9-10, the trailer will be rolling into communities across the province, reaching underserved areas to provide spay/neuter surgeries, wellness exams, microchipping and vaccinations.
"We are excited to be in the community of Cornwall to help address the issue of pet overpopulation," says Daryl Vaillancourt, Chief, Humane Programs & Community Outreach, Ontario SPCA and Humane Society. "This mobile unit is a high-volume operation that allows us to spay or neuter a large number of animals in a short period of time to reduce the number of unwanted animals who end up homeless on the streets."
Watch for the SPCA Mobile Animal Wellness Services at these upcoming locations:
July 23-24 – Brockville
Aug 16-17 – Peterborough
For more information, visit ontariospca.ca/mobileservices
##
*Note to editors: Please call to book on-site interview times to ensure a spokesperson is available during this busy event. 
MEDIA CONTACT
Media Relations
Ontario SPCA and Humane Society
905-898-7122 x 375
media@ospca.on.ca
The Ontario SPCA and Humane Society
The Ontario SPCA and Humane Society is a registered charity, established in 1873. The Society and its network of animal welfare communities facilitate and provide for province-wide leadership on matters relating to the prevention of cruelty to animals and the promotion of animal well-being. Offering a variety of mission-based programs, including community-based sheltering, animal wellness services, provincial animal transfers, shelter health & wellness, high-volume spay/neuter services, animal rescue, animal advocacy, Indigenous partnership programs and humane education, the Ontario SPCA is Ontario's animal welfare charity.
Pet Valu's Giving Back Project
Launched in 2018, Pet Valu's Giving Back Project provides one time grants to Canadian animal rescues, shelters and charities for the purchase of mobile outreach vehicles so they can offer mobile spay and neuter services and animal rescue transport. In the past year, the Pet Valu family of stores have donated more than $400,000 towards the purchase of four mobile outreach clinics. Animal organizations that wish to apply for a grant, should contact grants@petvalu.com
Categories
Totally rock
All of your wonderful staff & volunteers totally rock. The amazing compassion and work you provide on a daily basis is incredible.
Laura
Sign up for news and updates
Thank you for joining our online community.