Ontario SPCA assists ASPCA in largest ever U.S. Farm Cruelty Case
by Emily Cook | Interesting | August 16, 2016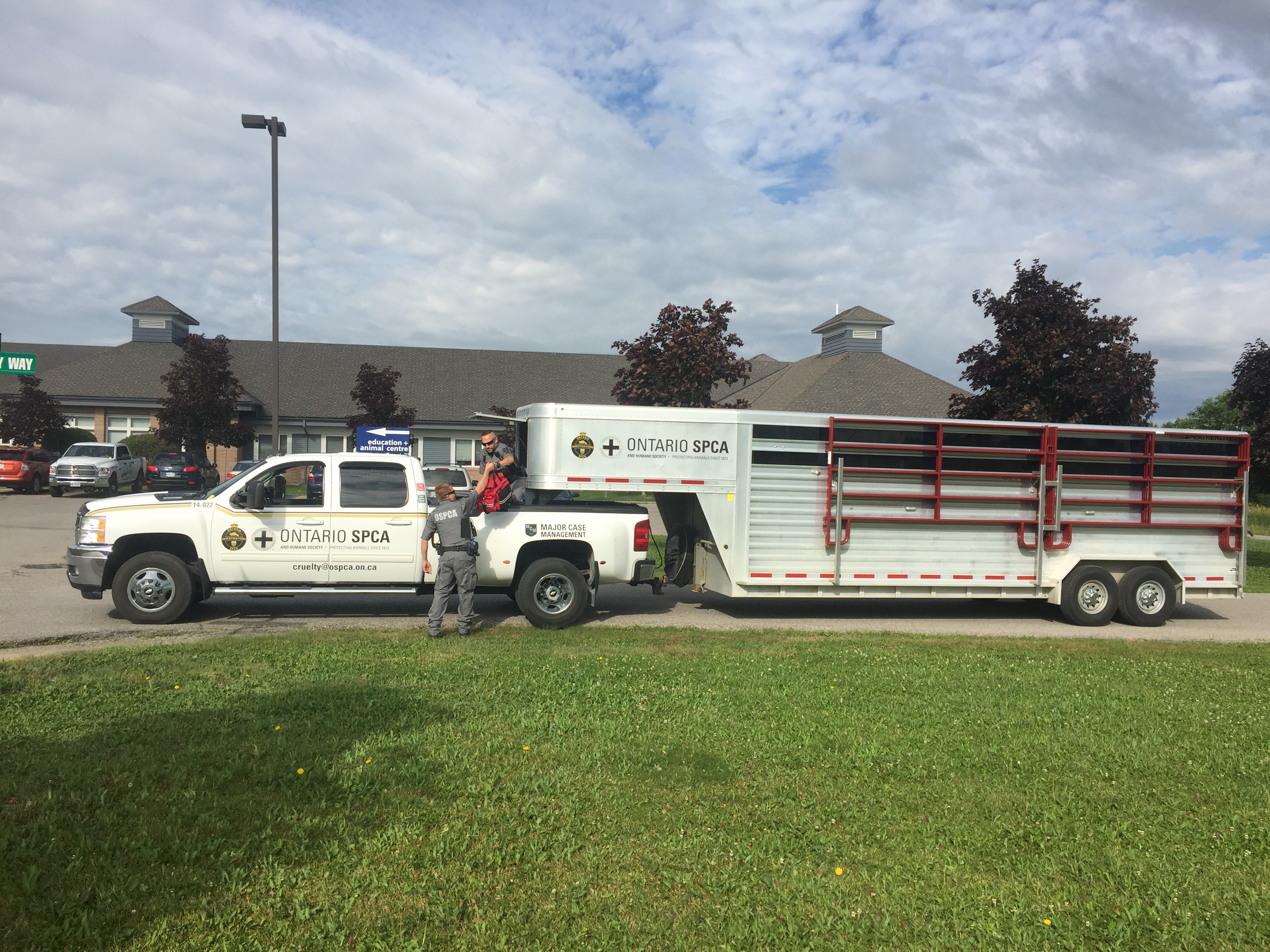 The Ontario SPCA has sent members of its Rescue & Relief™ team to Massachusetts to assist the ASPCA® (American Society for the Prevention of Cruelty to Animals®) in the largest-ever farm cruelty case in the Northeast United States.
The Ontario SPCA offered to send members of its team and a livestock trailer to provide support to the ASPCA and Westport Police Department. Together, they are caring for and sheltering more than 1,000 farm animals. These include: pigs, horses, rabbits, sheep and cows; as well as dogs, cats and fish, that were found on the 70-acre property.
"We are pleased to support our friends at the ASPCA on this large-scale removal," says Bonnie Bishop, Senior Inspector, Farm Animal Welfare, Ontario SPCA. "Working together, we will give these animals the care they require."
Visit the ASPCA website to read more about this case.
Support the SPCA
To support the ASPCA, visit: aspca.org 
To support the Ontario SPCA, visit: ontariospca.ca
Categories
For every animal you save
For every animal you save, every animal who feels loved in their last moments, and for everything else you do; thank you and God Bless.
-Stephanie
Sign up for news and updates
Thank you for joining our online community.