Ontario SPCA Supporters Give the Gift of Companionship This Holiday Season
by Laura Therrien | Media Releases | December 20, 2012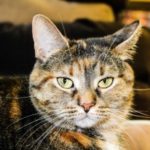 This holiday season, thanks to the generosity of our supporters, the Ontario SPCA Renfrew Branch will be finding additional homes for some of the cats in their care.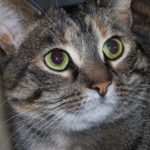 Unable to adopt another pet themselves, three individuals have come forth and sponsored the adoption fees of five cats in hopes of finding them forever homes. Two lucky households now have new additions to their families with the adoption of Annabeth and Speck.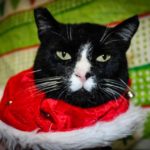 Special KittyMissy, Stella & Special Kitty are still currently available with sponsored adoption fees and looking for a good family to love them.
If you are interested in adopting these wonderful companions, please contact the Ontario SPCA Renfrew Branch at 613-588-4508.
Unable to adopt a pet at this time? Sponsoring an adoption is a great way to help families who may not have extra funds for adoption fees welcome a pet into their home. Contact your local branch for for more ways to help.
Categories
Thank you so much for all you do
Thank you so much for all you do every day to rescue animals in need. I can't imagine the terrible situations that you see every day.  It is great that you have the heart to help. Keep up the good work.
-Betty
Sign up for news and updates
Thank you for joining our online community.