PET HEALTH CORNER: Caring for Feral Cats
by Emily Cook | Cat Care | October 2, 2015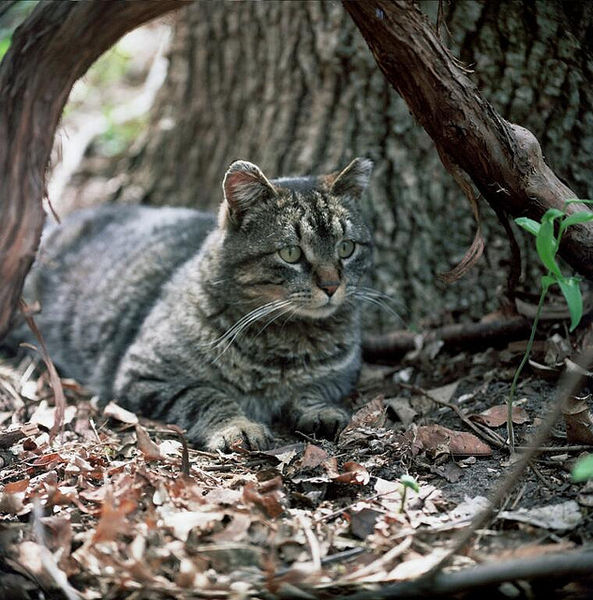 As fall sets in, and the cold winter approaches, cats living out in the wild face many challenges and dangers. Monica Seto is here to share how we can help them.
Seto is the Shelter Health and Wellness Department Coordinator at the Ontario SPCA. Part of her role is to manage the Association's feral cat program.
What is a feral cat?
She says a feral cat is an un-owned cat that lives outside on its own, and has possibly even been born outside. Stray cats, are cats who once lived in a home, but somehow found their way outside. Strays can revert back to a wild/feral state depending on how long they have been outside for, so often feral and strays can be grouped together under  the "community cat".
"It's totally un-socialized with people and does not make a good house pet," says Seto about ferals.
It can be hard to tell, according to Seto, whether a cat is a stray, or feral. She says it depends heavily on the personality of the cat. Most can learn to trust their caretaker, though, says Seto.
"They find only the actual caretaker trustworthy, so that can be confusing for some people seeing, 'Oh look, they're becoming friendly'," she says, adding it's very rare for a feral cat to become a house pet.
What  to do if you find one
Seto says the first thing to do if you find a cat outside is to make sure it doesn't belong to someone else. She says she suggests putting up flyers and asking around the neighbourhood to see if the cat belongs to anyone.
When no ownership has been found, she says to start a feeding program with the feral, to start establishing trust with them.
"Make sure the cat comes to your house at a certain time of day," she says, "Get him on a feeding schedule so he's coming by at a certain time."
Once the cat is on a feeding schedule, Seto says she suggests gathering materials for a Trap-Neuter-Return Program. Trap-Neuter-Return is when caretakers trap the feral cat, take it to be fixed (spayed/neutered) and then return them to their habitat.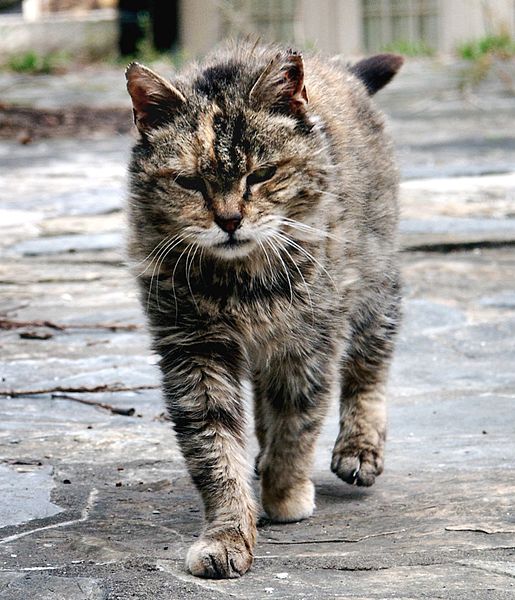 Where the Ontario SPCA comes in
Seto says the Ontario SPCA has four programs to assist feral cat communities and their caregivers. The first is a trap depot.
She says the Ontario SPCA lends out 40 traps to assist in the Trap-Neuter-Return process. There's no time-limit or deposit necessary, says Seto, just a form the caretaker needs to fill out.
There is also a Free Feral Food Program, which Seto says provides anyone who has taken the Toronto Feral Cat workshop with food for their feral cat colonies.
Seto's department also hosts this workshop in the Ontario SPCA Provincial Education and Animal Centre in Newmarket every three months.
The fourth program only started up this year. In this program volunteers prepare feral cat shelters in the fall, in preparation for winter. Seto says this year is going well and she hopes the program will continue as a yearly project,
"It's about 200 shelters, so that's why I have a waitlist for it. And we're hoping to get them all out in the next month or so," she says.
How you can be involved
Seto says the feral cat program heavily relies on volunteers. She says this is really true for the Trap-Neuter-Return part of managing a colony. She says that is the hardest part, but also the most important.
"We do rely on the community because it's a community problem," says Seto, explaining how fixing the feral cats is necessary to stabilize the colony.
At Ontario SPCA Spay/Neuter Services, Seto says volunteers need to call ahead to verify drop off/pick up times and any location closures. She says each location has their own set of feral procedures, especially if a mass trapping is being considered, so contact your local Ontario SPCA spay/neuter services to find out details.
Feral Cat Day
On Feral Cat Day, October 16, Seto will be hosting a feral cat information booth at the Ontario SPCA Provincial Education and Animal Centre. She says she'll be answering questions, explaining the Ontario SPCA's programs, and demonstrating the traps and shelters.
"It's about being an advocate for the feral cats and showing your support," says Seto.

More Information
For more information, go to http://www.alleycat.org or http://www.feraltoronto.com to register for a workshop.
If you are managing a feral colony and have not been to the workshop, it is highly recommended as a useful workshop for helping manage your cats. Every month the workshop is held Downtown, and every three months in Newmarket by the Toronto Feral Cat Project.
Categories
I stand behind SPCA with my monthly gift
I stand behind SPCA with my monthly gift. I am so happy there are folks like you to care for those who can't help themselves.  My family and I have had animals all our lives and know what a comfort they are.  Thank you SPCA.
-Dorothy
Sign up for news and updates
Thank you for joining our online community.