PET HEALTH CORNER: Halloween Safety Tips!
by Emily Cook | Interesting | October 23, 2015
Halloween is a fun time to dress up, get lots of candy, and enjoy the festivities, but keeping the fun safe for your pets is so important. In light of this event coming soon, Dave Wilson, Director of Shelter Health and Wellness for the Ontario SPCA and retired vet shares what dangers to look to keep your pet safe.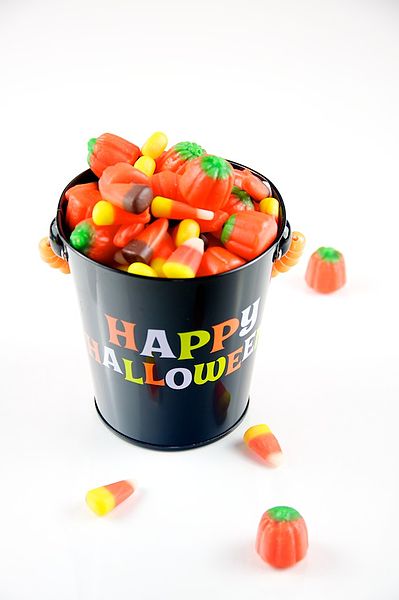 Candy
The first thing Wilson says to be aware of is the dangers that come from the sweets lying around the house during Halloween. He says chocolate is particularly poisonous, but raw sugar, or sugar substitutes like xylitol can be bad too.
"A lot of them are pure sugar," says Wilson, adding animals' systems aren't used to that intake.
Along with the substance, Wilson says the packaging can be dangerous too. He says often plastics/wrappers are petroleum by-products, which isn't good for pets. Pets can also choke on extra parts in the packaging like sticks, or strings, Wilson says.
"If it starts to unravel in the gut it can cause binding in the gut," he says, "There can be really serious consequences with that."
Costumes
Wilson says the first thing isn't to look at your pet's costume, but your own! With children running around in masks or long costumes, he says owners need to be aware of where their pets are so they don't trample their feet, tails or paws.
When it comes to pet costumes, Wilson says to test how your animal feels about it with something like a bath towel, clipped together on their back.
"Halloween night is not the time to be putting this on for the first time," he says.
Once the costume has been bought, Wilson suggests setting the tone that this will be a good experience by taking it slow, and offering lots of treats.
"From the animal's point on view, this is just a very new thing that they don't understand," says Wilson.
He says to start by touching your pet with the costume, then giving them a treat. Wilson says it's important to praise them, keep the tone light and keep giving rewards. By planning this in advance, he says your pet will become accustomed by Halloween.
Before leaving for the night on Halloween, Wilson says to make sure the costume doesn't interfere with normal restraints, like a halter, collar, or vest, to make sure they won't undo when you take them outside.
Trick or Treat VS Hold down the fort?
If you decide to bring your pet outside, Wilson says to think about how the pet normally reacts with strangers. He says to remember the environment will be different with more darkness, lots of strangers running around, and the added difference of people dressed oddly.
"Think, is that going to make your pet agitated?" says Wilson.
He says if there's  doubt of how your pet will react, consider leaving them home than taking a family photo afterwards once the excitement has died down.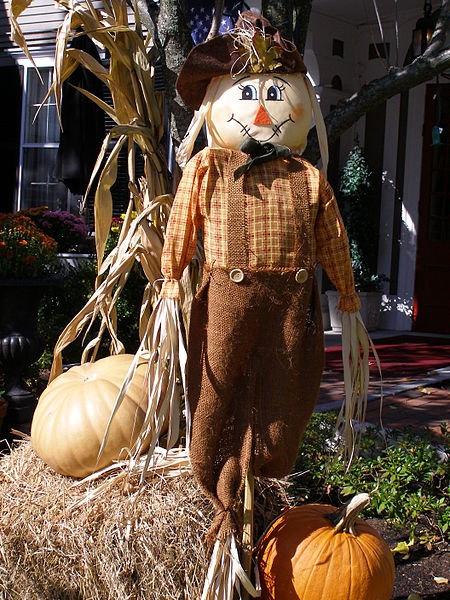 Staying Home
Wilson says animals can be under stress with so many people coming in and out of the house trick or treating. If your pet is staying home, he says it's best to remove the animal from that open environment to a quiet room with a radio softly turned on so they're distracted.
"The last thing you want is to have a cat dashing out, because they're not dashing out into a nice quiet yard, and they're not dashing out during daylight hours," he says.
Finally, Wilson says to be aware of Halloween decorations that could be a danger to your pets. Things such as corn stocks or dried gourds can cause digestive problems if ingested, potentially leading to blockages that require surgery to remove. He says candles can also be a danger if the animal knocks them over.
"You could've really just avoided that by placing anything like that out of reach of them, or don't put them out at a time or a place where they can have access to them," says Wilson.
There you have it! Halloween safety tips for you and your pet. Have a safe and Happy Halloween!
Happy Halloween!
Categories
For every animal you save
For every animal you save, every animal who feels loved in their last moments, and for everything else you do; thank you and God Bless.
-Stephanie