Pet Memorial Day: A tribute to Sofie
by Ontario SPCA and Humane Society | Interesting | June 11, 2019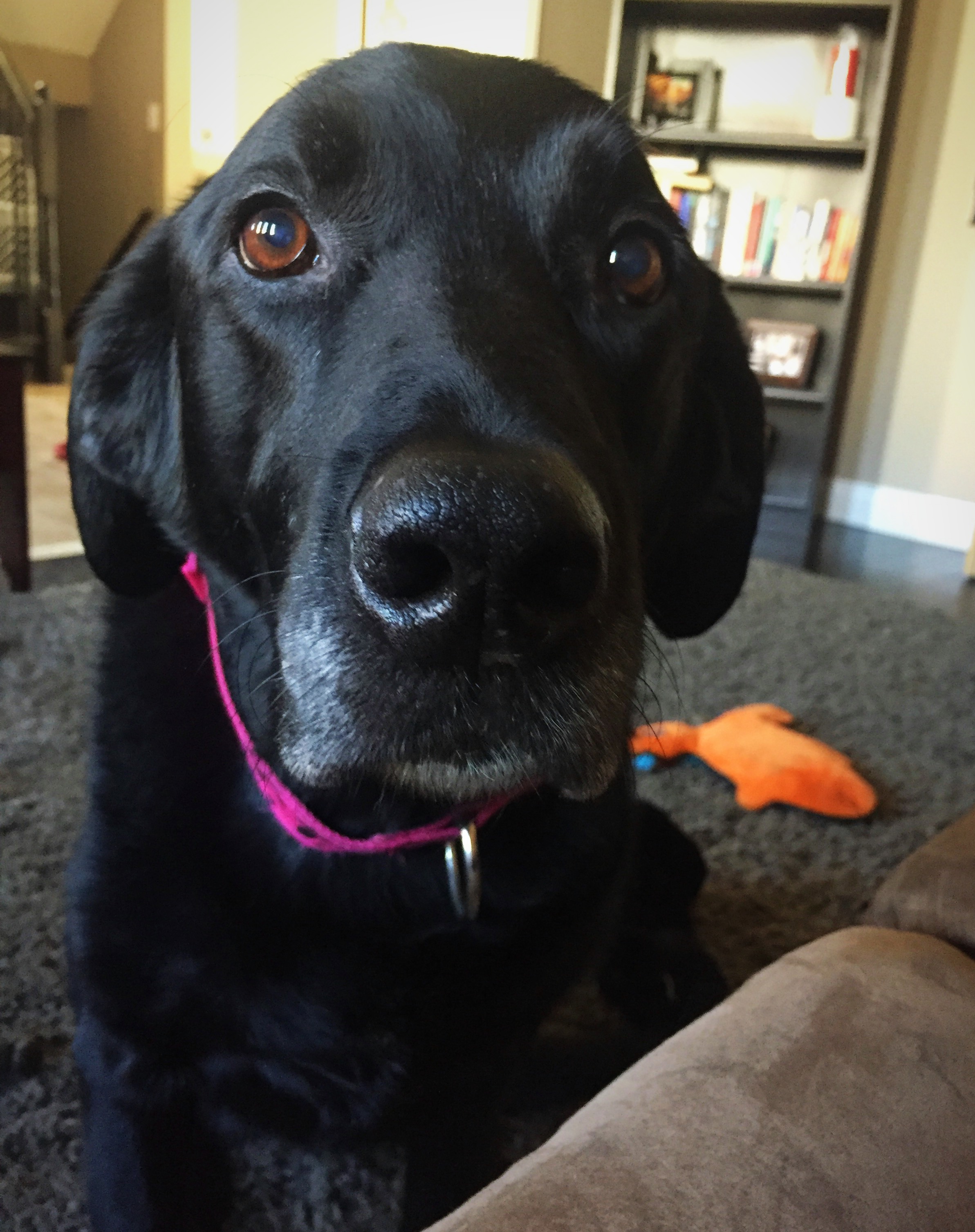 Guest blog by Kevin MacKenzie, Senior Manager, Leadership Giving, Ontario SPCA and Humane Society.
"Some labs live to 15 or 16."   That was the comment Cathy and I made to one another a number of times over the years.  And with that – it became our mantra.  Our expectation. That we would have our beautiful Sofie Sofers, for a few more years at least!
Then Spring 2019 hit and like a lightning bolt, with not enough warning and not enough time to prepare – we had to say goodbye to Sofie.  A growth in her throat and  esophagus was interfering with her breathing, treatment was not an option at that point – and within a 2 week period we went from discovering the problem to saying goodbye.   We were devastated.  And in shock.
I remember learning during my days hosting Animals Voice Pawdcast for the organization that the grief you experience after the loss of an animal is no different from the grief you'd experience from the loss of a person.  Love is love.  And losing something you love hurts.  So much.
We elected to get Sofie's ashes back, in a nice little urn offered by our vet.  We were given the choice of clay or wood.  Sofie loved sticks.  So I suggested the wood one.  It gave me comfort knowing all those years I watched her chase and chew sticks – that now she'd always have wood – a stick – nearby.
Missing her so much – we went over all the photos and selected so many to print.   My daughters, step son all wanted photos of her – as did we.  Ours ended up in a large photo montage on a wall in our living room.  That grew into what some might think is a Sofie memorial wall, complete with the urn, her collar, and a little LED flameless candle we're still replacing each time the battery gets weak 3 months later.
Managing our own grief and sadness was one thing.  The kids – us – that's to be expected and you can readily find advice and guidance.  But managing the grief of our other dog – Gracie, a boxer mastiff mix we adopted, 7 years younger than Sofie- well that's been another thing altogether.  Somehow it caught us both off guard.
What I didn't expect was Gracie's depression.
We always expected Sofie leaving us to be hard.  And the weeks that followed to be a challenge for Gracie because Gracie had never been alone and without her big sister.  But we worried about anxiety.  Nervousness. Damage to the house when left alone.
What I didn't expect was Gracie's depression.  And I don't use the word "depression" lightly.  But It is entirely accurate.  For weeks after Sofie left – Gracie moped.   Not sleeping normally.   Not bringing us her toys.  Not eating normally.  Finding her sitting on the couch looking out the window – sighing.  We witnessed that – daily.  We took her for more walks than normally – and each time we came home she'd run around the house checking each room.  Sniffing around.  Looking for her big sister.  Heartbreaking to witness.
I was asked what we did to cope with our loss.  The truth is – I don't know.  And we are still coping.  Every day.  The house is still too quiet.  Everybody suggesting it's time for another dog adoption actually hurts to hear – because Gracie doesn't do well with other dogs.   She loved her big sister.  But doesn't take to other dogs.  Helping Gracie deal with her obvious sadness has certainly helped us deal with our own somehow.
So lots of walks.  Maybe some extra treats.  Allowing Gracie to sleep on the bed more often than we probably should.  Plans for a little memorial garden in the backyard are underway as I write this.  We talk about Sofie.  Share memories of her.  Share photos of her on our social media.  Make sure she's remembered.  It's just what you do.
Animals come into our lives.  Into our families.  They offer us love. Loyalty. They give you the best welcome home. Every single time you walk in – whether you've been gone 10 minutes or 3 hours.  They give you happiness and wonderful memories.  And those of us who have animals in our lives understand it – they truly are family members.  And we are so very lucky to have had them.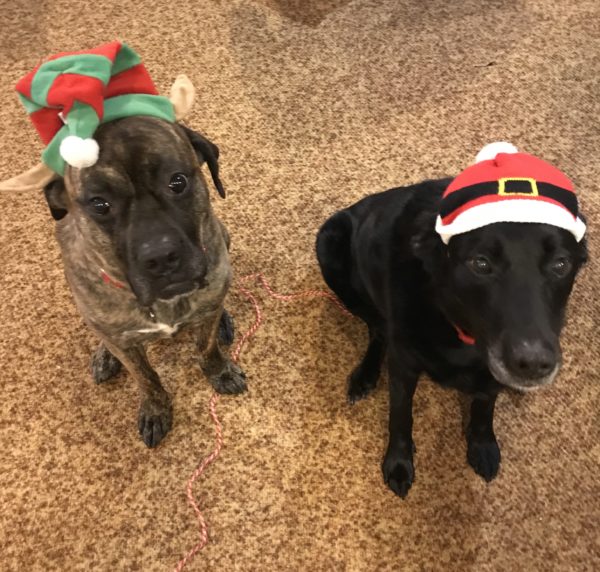 Categories
Testimonial
As an animal lover all the work you do
As an animal lover all the work you do to help ensure that every dog and cat can find their forever home that is filled with love is greatly appreciated.
-Louie
Sign up for news and updates
Thank you for joining our online community.