Pet Valu changes the lives of animals with 72,000 lb food donation
by Emily Cook | Urgent Animal Care Fund | December 11, 2020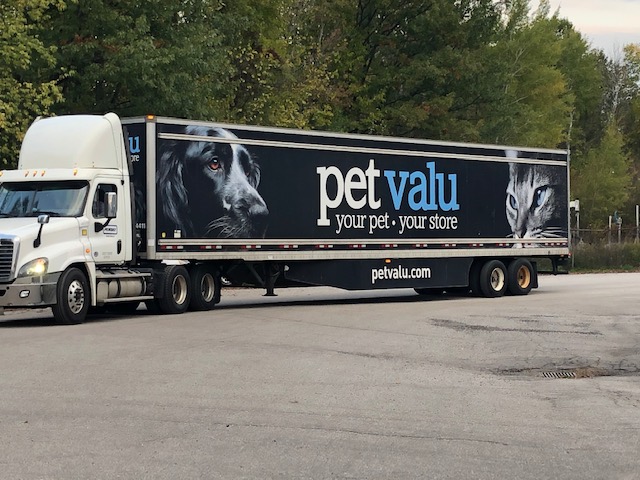 People are looking to their pets now more than ever for comfort and companionship, but what if you couldn't afford to feed your furry friend due to job loss, illness or a myriad of other problems COVID-19 has wrought across the province?
Thanks to Pet Valu's generosity, we are able to keep even more families together. Earlier this fall, Pet Valu donated 72,000 lbs of pet food to help animals in need! Watch this video to see just how big their impact is!
Through its Urgent Animal Care Fund, the Ontario SPCA and Humane Society is focused on helping keep animals with the families who love them. Donations like this massive one from Pet Valu support the Urgent Animal Care Fund and help ensure animals in our communities are safe, should their families face hardship.
Where does the food go?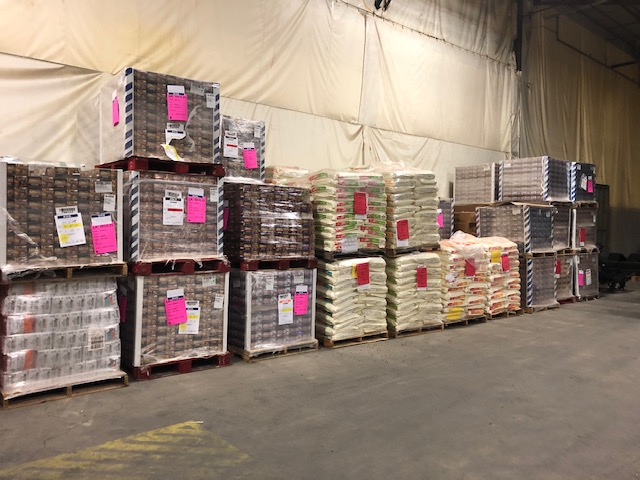 A large portion of Pet Valu's donation was sent to Northern communities where there is a lack of basic animal wellness resources. In many Northern communities, particularly remote fly-in areas, food for companion animals can be difficult to get and very costly.
Through the Animal North Network, we work alongside communities to find homes for dogs who don't have families to care for them. On a recent trip North to bring dogs from Northern Ontario and Manitoba to areas of the south, the Ontario SPCA community engagement team brought 5,000 lbs of pet food for communities, with 2,000 more lbs sent North in the weeks that followed.
White Dog is one of the communities we shared the food with, thanks to a new friend who told us about the need in her community and helped us distribute the food to those who needed it.
Miss Ky's story
In many Northern communities, access to basic animal wellness services are limited. Not only does it lead to an overpopulation of animals, which is why we work alongside communities to find homes for animals in need of homes, it also makes it challenging for people to care for their animals.
Wanting their beloved Miss Ky to have the best care possible, Clara and Chris requested that she be placed with a loving family. After Miss Ky made the long journey south to the Ontario SPCA Provincial Animal Transfer Hub in Midland, Clara and Chris realized how much they missed her. They needed her back in their lives.
Driving from White Dog, northwest of Kenora, Clara and Chris made the trip to be reunited with their furry family member. As soon as they saw each other, we knew belonged together! We sent them home with a truck load of food for animals in their community and look forward to continuing to work with them to get pet food to where it's needed most.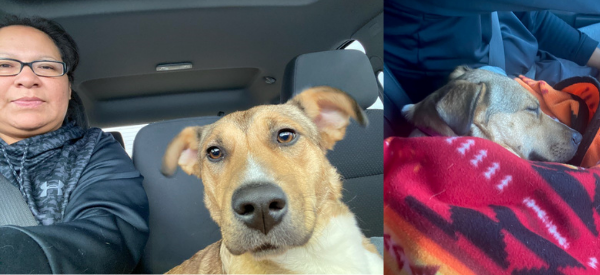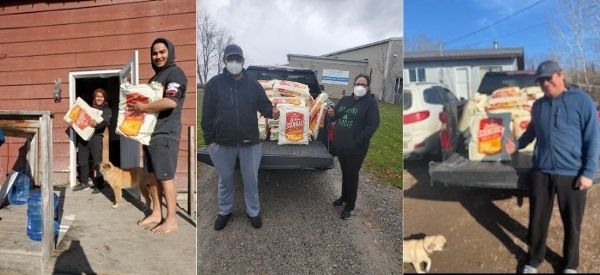 Other organizations and communities aided by Pet Valu's generous donation included food banks in the GTA, York Region, Simcoe County, Timmins, and beyond, as well as pet rescues and affiliate humane societies like the North Bay and District Humane Society and the Peterborough Humane Society.
Thank you Pet Valu!
Thank you Pet Valu for showing up for your community and impacting so many furry (and human) lives throughout the province!
If you are struggling to care for your furry family members, call 310-SPCA (7722). Our call centre team is available during regular business hours to help you find resources for animals in need.
Click here to learn more about the Urgent Animal Care Fund and help animals in need.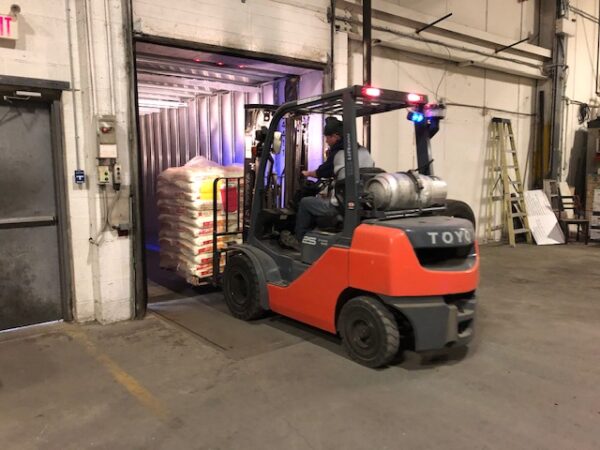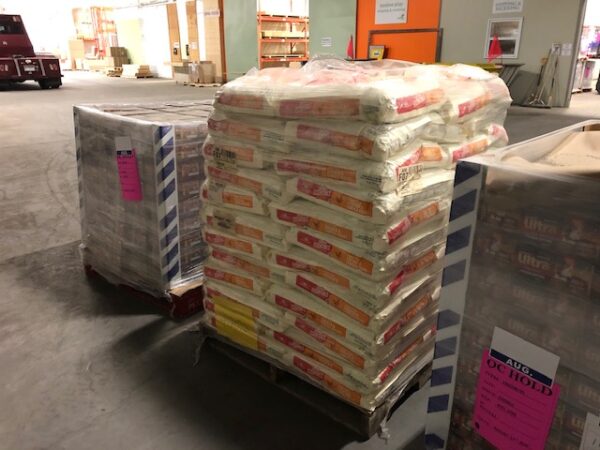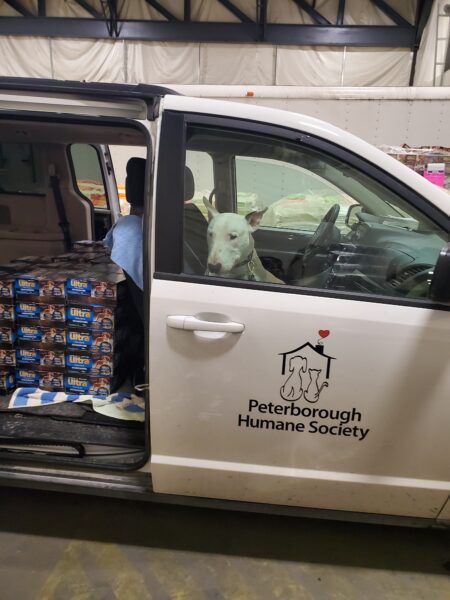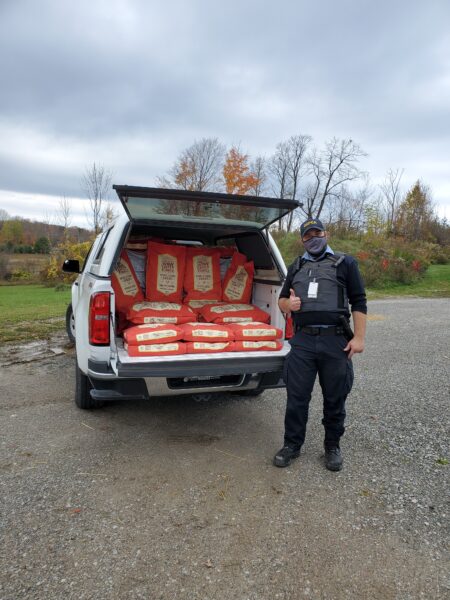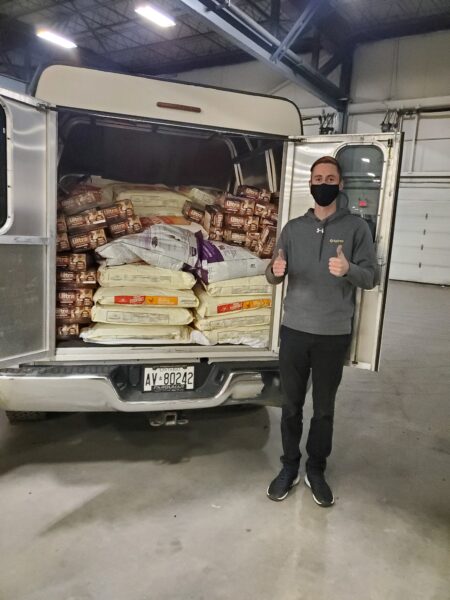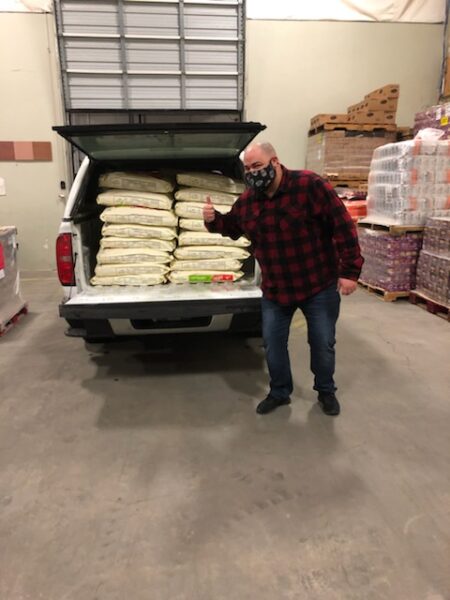 Categories
Testimonial
Your dedication and support
It is with and because of your dedication and support that helpless animals are being saved. Thank you for everything.
-Wendy
Sign up for news and updates
Thank you for joining our online community.