Pip gets a new smile and a new lease on life thanks to the Urgent Animal Care Fund
by Emily Cook | Campaigns Happy Tails Urgent Animal Care Fund | June 25, 2020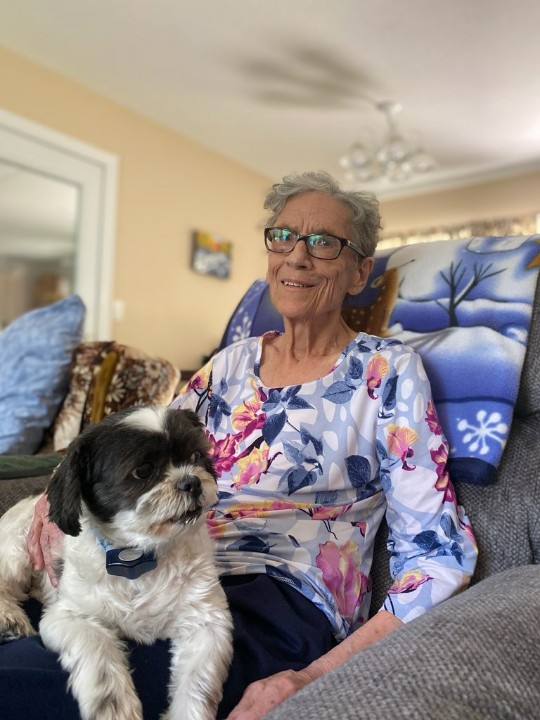 Marg recently faced some difficult health challenges. Nevertheless, her spirits are high thanks to her beloved companion, her senior dog, Pip. When Pip's health started failing, the family was heartbroken. It wasn't that long ago that they had to say goodbye to their other elderly dog, and they couldn't stand the thought of losing Pip, too.
At 12 years young, Pip still has a lot to offer – especially now, when Marg relies so heavily on his face licks and endless tail wags to keep her smiling. When Pip stopped eating, however, she didn't know what to do.
Marg found out Pip had 16 teeth that urgently needed to be removed. It was a costly procedure that she simply couldn't afford.
Hope for Pip
Pip's story moved the SPCA community. Through the Urgent Animal Care Fund, the Niagara SPCA and Humane Society and the Ontario SPCA animal centres in Midland and Muskoka sprung into action to save Pip's life.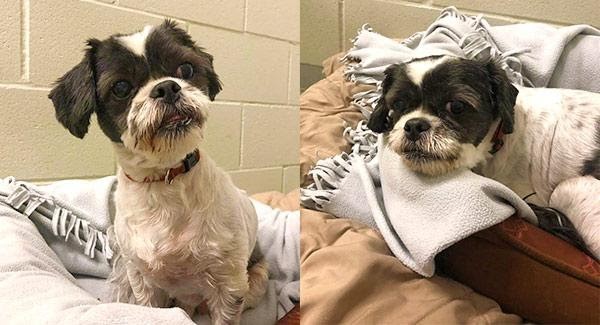 "We were super excited that everything came together," says John Greer, Executive Director of the Niagara SPCA and Humane Society, which performed Pip's dental surgery at no cost. "Everybody's struggling right now. Pip's family just couldn't afford the care he needed and we were so happy to help keep Pip with his family."
Staff at the Niagara SPCA and Humane Society facilitated a contactless pick-up for Pip and his recovery was spent at the Ontario SPCA Midland & District Animal Centre before staff from the Ontario SPCA Muskoka Animal Centre picked him up and brought him back home to his mom's lap.
"To see the happiness on Marg's face and Pip's excitement in being back with his family is a moment that I will not forget," says Jane McCamus, Manager, Ontario SPCA Muskoka Animal Centre.
The photos of Marg and Pip's reunion touched John's heart. Helping this family is one of those moments that will always stay with him.
"The Urgent Animal Care Fund is a resource that is helping us help pets and their families during these trying times," John says. "It allows us to pay for some of these medical bills that our regular budget doesn't have the funds to do."
Thanks to this incredible joint effort, Pip is back at home, happily snuggling in his favourite spot on the couch with Marg.
"Thank you, from the bottom of our hearts, for what you have done for Pip," says Belinda, Marg's daughter. "Mom was so excited to see him – having Pip home put a huge smile on her face. She wouldn't let him out of her sight; it's nice to see her smile."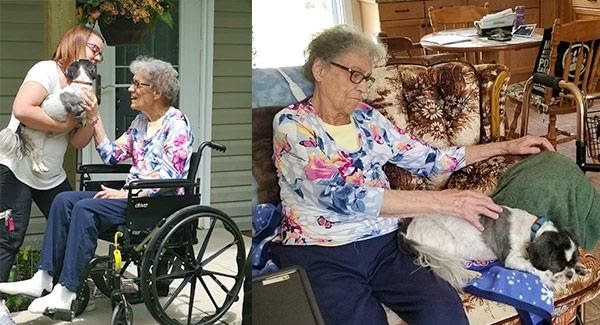 To learn more about the Urgent Animal Care Fund, visit

urgentanimalcarefund.ca
Categories
Testimonial
Three cheers for the volunteers!
Three cheers for the volunteers! Keep doing wonderful work, thank you!
Doreen
Sign up for news and updates
Thank you for joining our online community.