Renfrew County pet pantry helps keep animals with the families who love them
by Ontario SPCA and Humane Society | Urgent Animal Care Fund | March 9, 2021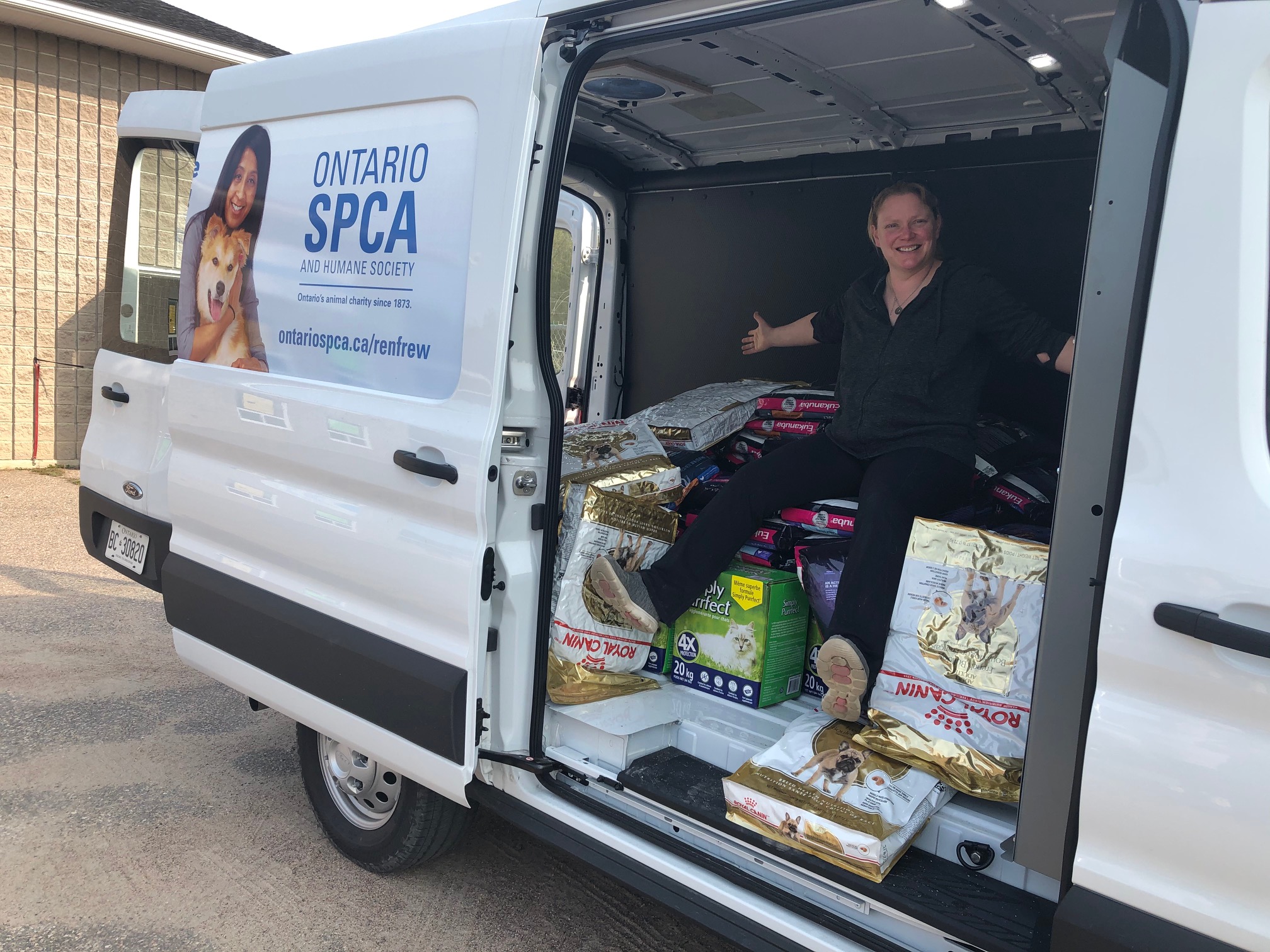 How would you feel if you couldn't afford to feed your pet? It's a reality facing many families around the province every day. Our furry friends mean everything to us and knowing where their next meal is coming from should never be a worry for pet parents.
That's where we're trying to help. Thanks to our friends at the Pembroke Petawawa District Community Foundation, we have launched the Ontario SPCA Community Pet Pantry at our Renfrew County Animal Centre in Pembroke. It's part of the Ontario SPCA and Humane Society's Urgent Animal Care Fund, which helps support pet families across the province who are facing challenges caring for their pets.
Keeping animals and families together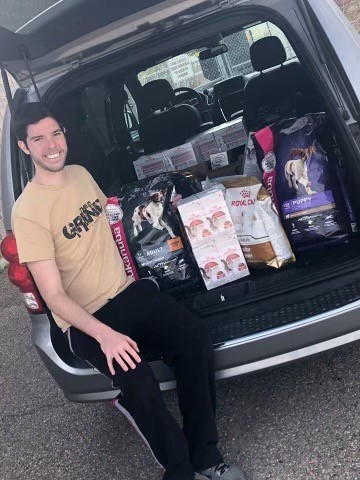 Working with local food banks to get the food and supplies into the hands of those who need it most, food and supplies from the pet pantry continue to be shared with those in need across Renfrew County. Over 5,000 lbs. of dog and cat food, as well as kitty litter have been distributed in less than a year after the pet food pantry was opened in April 2020 during the pandemic.
Providing this resource to our community is changing lives for the better. Our goal is to keep people and their pets where they belong – together!
"When people are experiencing hard times and have no one to support them, having that pet or animal can be the companionship that's needed to keep them going and keep them on the right path," says Tanner Barnes, Health and Safety Assistant for The Grind in Pembroke, which operates a food bank and community kitchen.
"The Ontario SPCA Pet Pantry's donations of dog food, cat food, and cat litter greatly supports our community," Barnes says. "Having the pet food makes our patrons happy because they can feed their animals and focus their spending on items required to survive that they may not have otherwise afforded. They can focus their spending on their families, their rent and other necessities of life."
If you are having trouble caring for your pets, reach out to the Ontario SPCA's 310-SPCA (7722) call centre or contact the Pet Pantry directly at petpantry@ontariospca.ca to discuss your needs.
If you're in a position to help, please consider making a donation to the Urgent Animal Care Fund.
Heather Jobe is the Community Development Coordinator at the Ontario SPCA Renfrew County Animal Centre. She is passionate about building community connections and providing awareness for resources that benefit people and pets to live better lives.
Categories
Testimonial
We have supported the OSPCA since 1951
We have supported OSPCA since our arrival in Canada in 1951.  Keep up the greatest  T.L.C. for animals.
-Paul & Des
Sign up for news and updates
Thank you for joining our online community.