Rescued Weimaraners find Happy Homes
by Emily Cook | Happy Tails | March 26, 2013
After a removal operation that included over 65 Weimaraners and Weimaraner crosses, the Ontario SPCA worked together with the  Weimaraner Association of Canada (WAC) and Ontario Weimaraner Rescue and Assistance (OWRAssist) to foster the rescued dogs and help find 12 of them new homes.
During Operation ABC (Assisting Blackbear Canines) last December, it was determined some of the dogs would need veterinary care and rehabilitative care to ensure they would be happy and healthy prior to adoption. We have some wonderful stories about the dogs who have gone on to find happy homes!
COOPER
This loveable male was ready for adoption, and captured the hearts of Shanna and her family. While she reports he was shy during their initial meeting at the Ontario SPCA branch, he quickly settled into his new home.
"He's been very curious. Sniffing everything and everyone!" says Shanna.
MAXIE
Known as "Steffie" to staff members, the newly-named Maxie was recently adopted and now resides with her loving new family in the Ottawa area.
"She made it to her new home in Ottawa and is fitting in quite well – good with their kids and the resident Ridgeback [dog].  Everyone who participated in a leg of her journey has commented how good and calm she is!" said Deb Wilson, Chair/President and Founder of OWRAssist.
DOLLY
After she was rescued, Dolly was examined by a veterinarian and found to be pregnant with puppies.  Her new foster family found she had a lovely temperament and was easily adaptable to new situations.
"She was pretty relaxed and seemed to enjoy the snuggle-time.  I am amazed at how quickly she adapted to the new sights and smells of our home and neighbourhood," said her former foster parent.
She has since delivered a healthy litter of puppies and found a new home. Some of her puppies have already been adopted!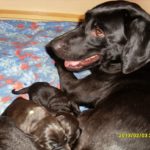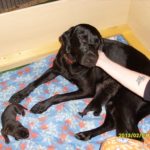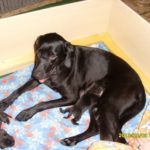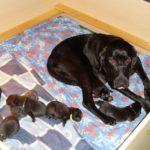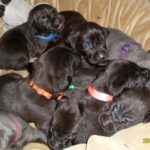 Categories
Testimonial
Speaking for the ones who can't speak for themselves
Keep up the good work speaking for the ones who can't speak for themselves. A society who cares for their animals is a better society.  Thanks for your good work!
-Suzali
Sign up for news and updates
Thank you for joining our online community.