Senior Chihuahuas get a second chance thanks to the Urgent Animal Care Fund
by Ontario SPCA and Humane Society | Urgent Animal Care Fund | May 27, 2021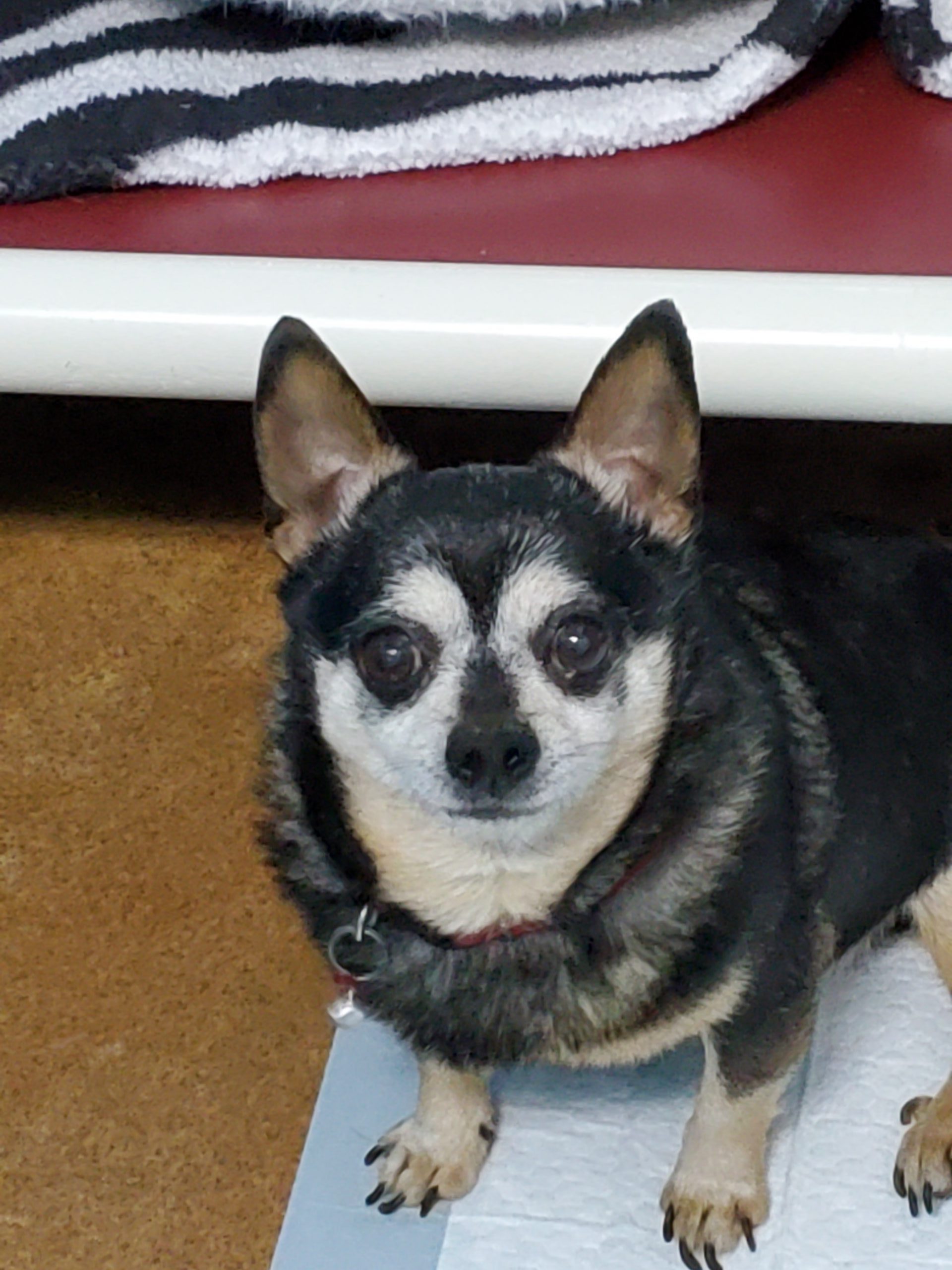 After their guardian passed away, two adorable senior Chihuahuas named Bamboo and Victor were taken to a pound facility in Ontario. As part of a partnership with the Ontario SPCA and Humane Society, the pound reached out to find homes for these two furbabies.
When Bamboo and Victor arrived in our care, veterinarians discovered they needed extensive dental work. Victor had a retained testicle and was missing part of his jaw due to dental disease. Sadly, when families with furry friends are under financial stress, or unable to travel to access the assistance of a veterinarian, it puts animals at risk for health issues like this.
Bonnie says Bamboo is very social and laid back, and Victor is protective of him.
"We do what we can to keep bonded animals like Bamboo and Victor together. It is fantastic that we were able to learn their original names, and now they will have a second chance to spend the rest of their senior years with each other," said Bonnie Bishop, Associate Director, Animal Protection Services, Ontario SPCA and Humane Society.
Thanks to the Urgent Animal Care Fund, the Ontario SPCA was able to support the medical care of these two dogs through dental surgeries and help them find a new forever home, which they are settling into nicely!
Urgent Animal Care Fund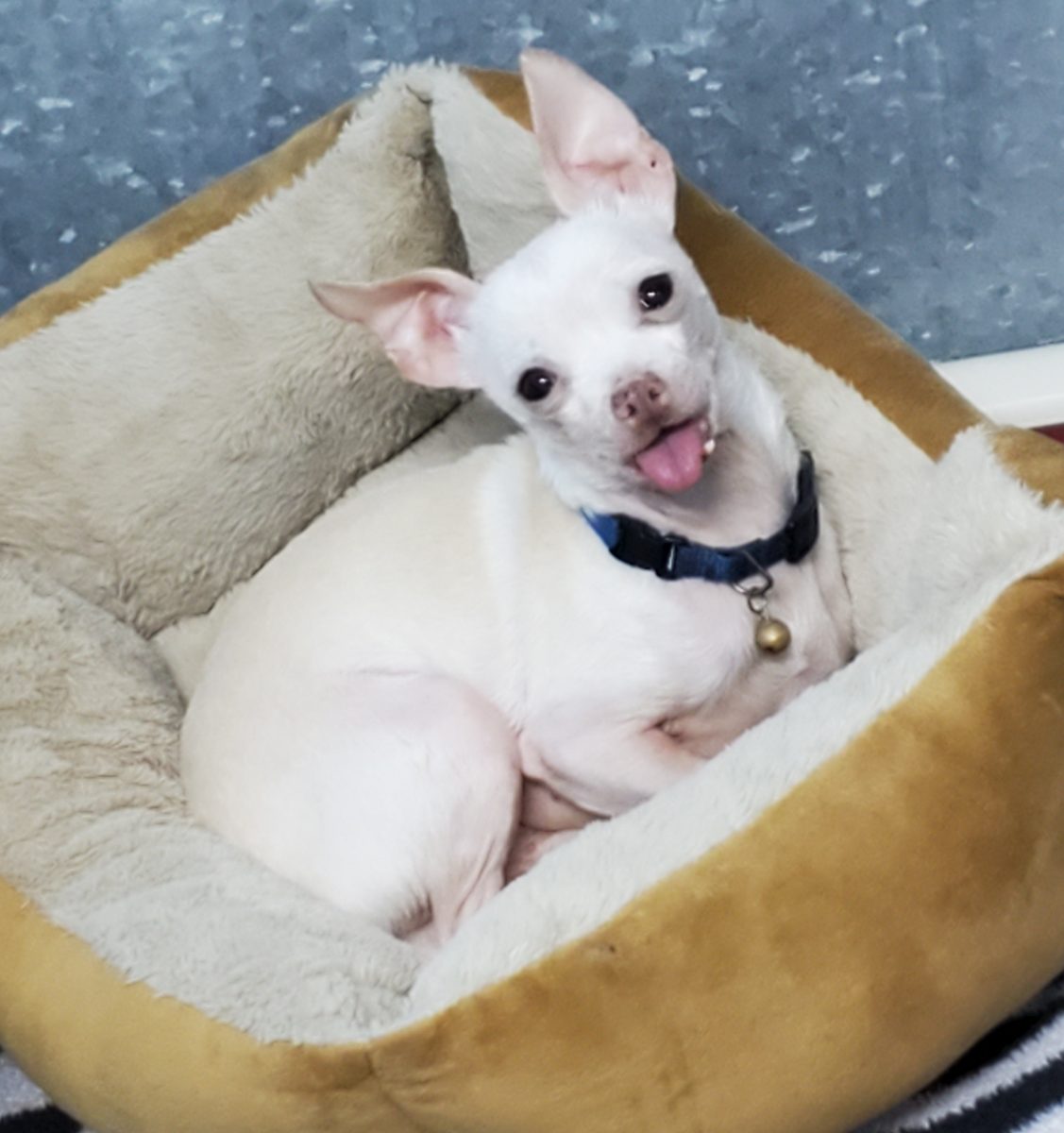 The Urgent Animal Care Fund was launched to support animal centres as they continue their essential services, and families across Ontario who are struggling to care for their animals. COVID-19 has left some families with limited financial resources for their animals, making it difficult to afford veterinary care, food and basic items like litter.
"We want to keep animals with the families who love them," says Bishop. "That's what the Urgent Animal Care Fund was designed to do. If anyone is struggling to care for their animals, reach out and we will help in any way we can."
The success of the program has been due to the compassion of supporters and community partners to obtain supplies and services. Over 650,000 pounds of animal food has been distributed since the fund was established in 2020.
You make this work possible
Thanks to everyone who has generously donated to the Urgent Animal Care Fund, Bamboo and Victor received the medical care they urgently needed, which means this bonded pair can recover and stay together in their new home.
To learn about the Urgent Animal Care Fund and how you can help animals like Bamboo and Victor, visit urgentanimalcarefund.ca.
More stories of impact!
Urgent Animal Care Fund gives Tippy a second chance
Barrie Food Bank partnership helps keep bowls full in Simcoe County
Categories
Testimonial
We have supported the OSPCA since 1951
We have supported OSPCA since our arrival in Canada in 1951.  Keep up the greatest  T.L.C. for animals.
-Paul & Des
Sign up for news and updates
Thank you for joining our online community.