Welcome to AnimalSmart™ Primary – a fun learning tool for your kids at home
by Ontario SPCA and Humane Society | Interesting | March 24, 2020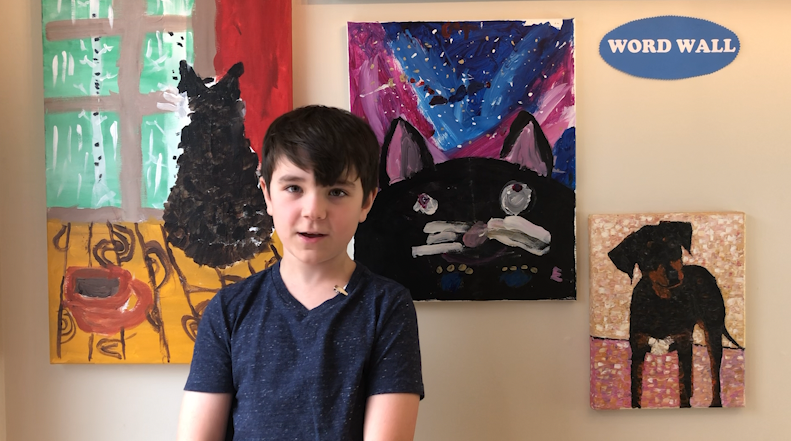 Welcome to AnimalSmart™ Primary – a fun learning tool for your kids at home to learn how to #beanimalsmart!
This week, for our first lesson, we invite you to explore with your kids what it means to care for and be committed to companion animals.
Watch our latest video with your kids to learn:
What does it mean to be committed to our animal friends?
What are a (or your) companion animal's basic needs? What do companion animals need to be happy?
Lesson Details:
In this week's video, kids will have fun learning about compassion, commitment and care while expanding their knowledge in Language, Arts, and Science.
This week's lesson and related links to Ontario curriculum expectations can be found in Strand 1 Lesson 1 of the AnimalSmart™ manual, available for free at www.animalsmart.ca.
Share how to #beanimalsmart with us!
Do your kids like to draw, paint or write stories? We'd love to see what they create after learning about companion animals this week! Share on your social media using the hashtag #beanimalsmart
For more activities for kids, follow us on  Instagram and Facebook and visit ontariospca.ca to sign up to receive weekly eblasts about new activities and games announced every week.
About AnimalSmart™
AnimalSmart™ is a free, online, humane education series developed by the Ontario SPCA and Humane Society in partnership with educators. This learning resource consists of a series of lesson plans developed to foster empathy, promote a sense of responsibility and inspire connection with animals and the environment. The lessons also promote mutual respect among learners and encourage collaboration with their classmates and family, and participation in their local and global community.
To download more free lesson plans, visit animalsmart.ca
Categories
Testimonial
Thank you so much for all you do
Thank you so much for all you do every day to rescue animals in need. I can't imagine the terrible situations that you see every day.  It is great that you have the heart to help. Keep up the good work.
-Betty
Sign up for news and updates
Thank you for joining our online community.