Working together to bring pet loss support to grieving families
by Ontario SPCA and Humane Society | Interesting | October 2, 2023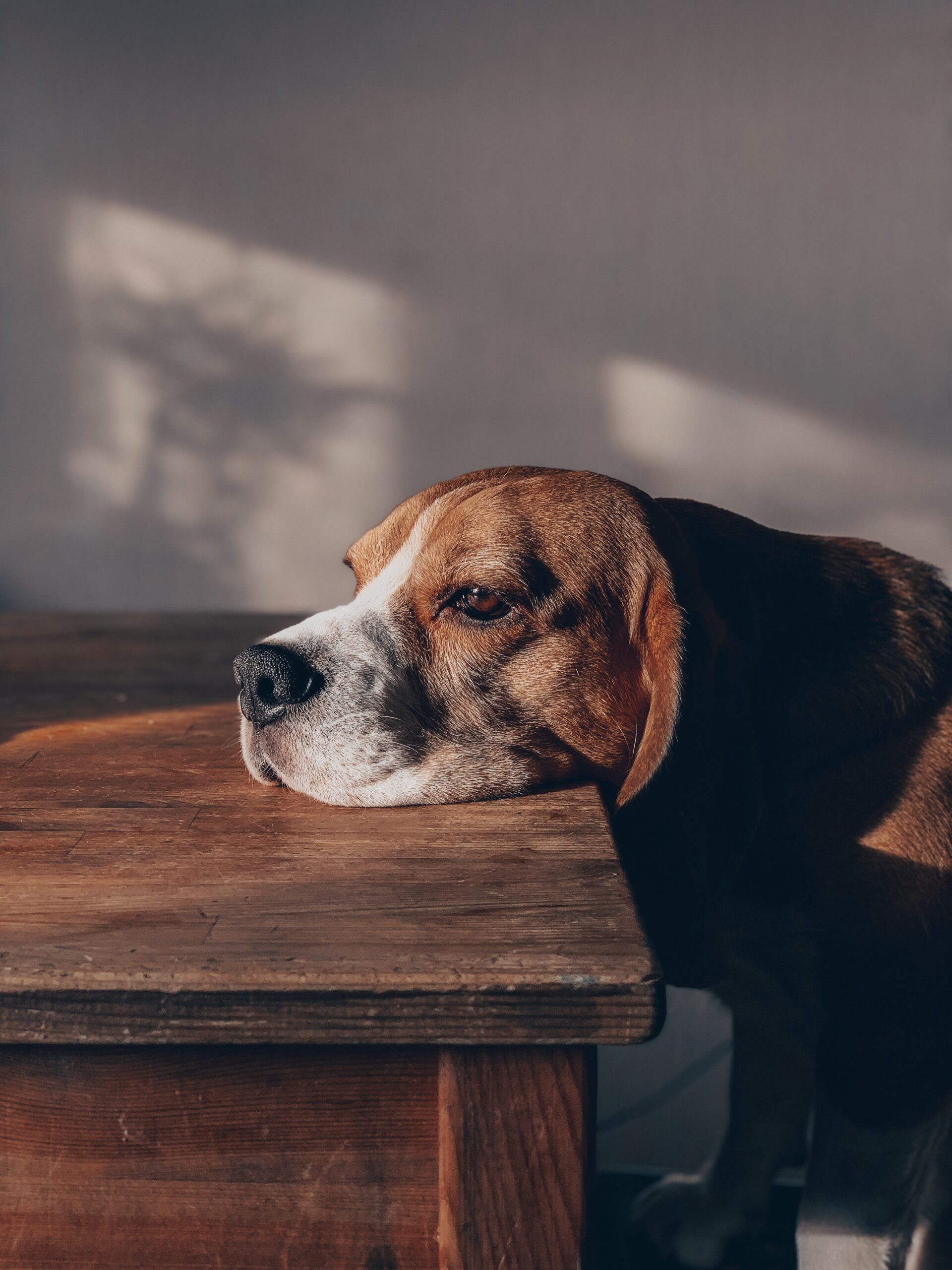 The grief you can feel when you lose a companion animal can be overwhelming. If you are lucky, you have family and friends in your life to help support you through the immense emotions that come with loss. Unfortunately, not everyone can understand the intense sadness that comes with losing your furry friend, but you are not alone! 
Support is a click away 
The Ontario SPCA and Humane Society understands the emotional bonds formed with animals and the pain that can be felt when it's time to say goodbye. This is why we've partnered with the Robbie Dean Counselling Centre to offer a support group for individuals and families who have lost their beloved animal. 
On the second Tuesday of each month, The Robbie Dean Counselling Centre offers a FREE virtual Pet Loss Support Group from 6:00 p.m. to 7:30 p.m.  Facilitated by a certified grief counsellor, participants can shape the session by suggesting discussion topics within a secure and encouraging setting. Topics vary from processing the stages of grief, coping with the loss of your beloved friend, sharing ideas on how to commemorate your companion's memory, how to move forward, and more. 
"Pets play a very big role in people's lives," says Monique Yashinskie, Executive Director with the Robbie Dean Counselling Centre. "For some, their pet is the reason they get up in the morning, a source of love and affection, even a reason to go outside and get some exercise. Because of these reasons, when a pet is lost, the impact can be substantial and can create a deep void in the life of the person or the family that loved this pet. The grieving process can be complex and in the case of a pet, loss can be minimized and often attached to guilt due to a decision made sometimes based on financials."   
This initiative first started with a joint grant proposal to the Pembroke Petawawa and District Community Foundation between the Robbie Dean Counselling Centre and the Ontario SPCA Renfrew County Animal Centre. The program is now funded by a grant from the Red Cross. 
Understanding the grief of losing a furry friend 
"The pet loss support group provides an opportunity to not only get a better understanding of the grieving process, but also be in a space where support is given by others who struggle with the same kind of loss and feelings of grief," says Yashinskie. "It gives people a chance to connect with others who will be empathetic to the loss as they have had a deep connection with a pet, too." 
Through sharing and peer support, participants can work through some of their emotions and find some light amid a dark time. Everyone is encouraged to share their story if they feel comfortable. However, some simply find solace by listening to the other participants' experiences and relating to some of the emotions that comes with loss. 
Healing together 
Linda was connected to the Pet Loss Support Group through Ontario SPCA and has been able to better navigate the stages of grief after losing her pet. The Robbie Dean Centre provided her with a comfortable and informative space to share and heal, allowing Linda to take the necessary steps to move forward in her grieving process. 
"I wanted to reach out to thank you for running such a helpful pet loss support meeting. It was tremendously helpful, and your gentle guidance and suggestions make an enormous difference! Thank you again and I look forward to the next meeting," says Linda, a program participant. 
You're invited to attend 
Anyone interested in attending the virtual sessions are asked to register by the Friday prior to the scheduled session by calling 613-629-4243 or emailing info@rdfcc.ca to secure a spot. Due to the passionate and colourful vocabulary that can sometimes come from grief, the sessions are not recommended for younger children. The sessions are suitable for people 16 years of age or older. 
"The pet loss support group has positively impacted countless people's lives already in our local community and beyond," says Heather Jobe, Community Outreach Coordinator at the Ontario SPCA Renfrew County Animal Centre. "It has potential to help so many more people navigate through a most challenging time in their lives."  
Visit our Community Support Services page to learn more about the pet loss support group.   
To honour a special animal who has passed, please consider making a tribute gift in their memory. As a registered charity, the Ontario SPCA depends on the generosity of donors to change the lives of animals in need.  
Categories
Testimonial
Thank you for your dedication
Thank you for your dedication to helping the animals.  Every animal deserves a loving home and to be treated royally.  Just imagine a day without animal cruelty.  What a wonderful day that would be!
-Joan
Sign up for news and updates
Thank you for joining our online community.