Paws & Claws Thrift Store
Shop and Socialize at One of our Locations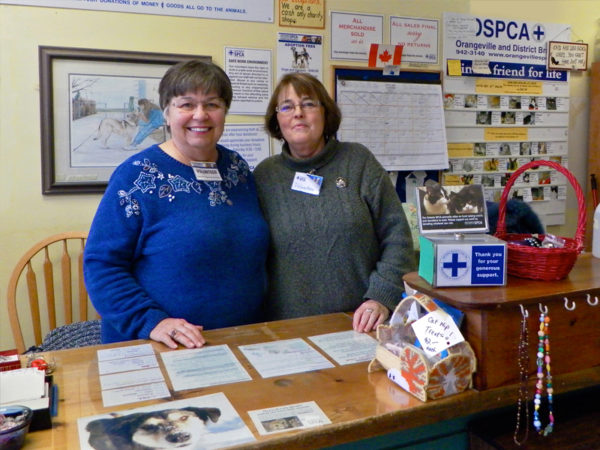 Shopping at one of our Paws & Claws Thrift Stores is a great way to help abandoned or surrendered animals in our care. Your purchase of gently used clothing, books, jewelry, small appliances, knick-knacks, collectibles and small furniture items will make a difference for animals in our community.
Come by and visit, our friendly volunteers look forward to seeing you!
Paws & Claws Thrift Store—Orangeville
162 Broadway
Orangeville, ON
L9W 1K3
Phone: 519-942-0402
Hours:
Mondays & Thursdays: 10am to 1:30pm
Tuesdays, Wednesdays, Fridays & Saturdays: 10 am to 5 pm
Sundays: Closed
Paws & Claws Thrift Store —Shelburne
226 First Avenue East, Unit 9
Shelburne ON
L0N 1S2
Phone: 519-925-9956
Hours:
Mondays to Saturdays: 10 am to 5 pm
Sundays: Closed
We can graciously accept donations of:
Gently used clothing and accessories
Jewelry
Household items and decor
Collectibles
Small furniture pieces
Books
Games/puzzles
CDs, DVDs and video games
Unfortunately, we cannot accept soiled or damaged goods of any kind.
We are also unable to accept:
TVs or Stereos
Computers or printers/fax machines
Children's toys
Children's furniture
Cribs
Car seats
Swings
Sign up for news and updates