Reading Program
Reading Program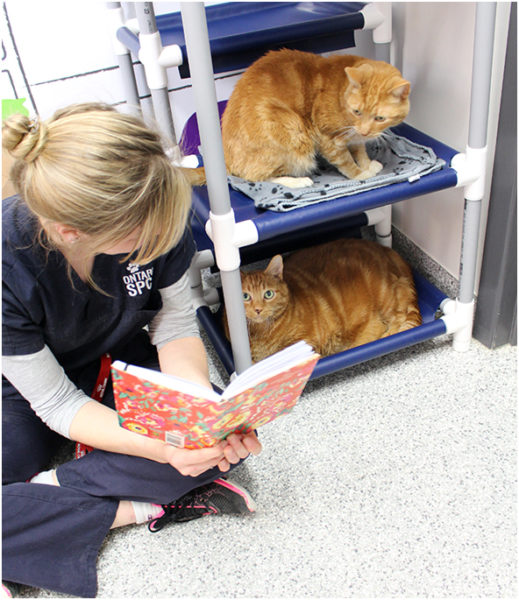 The following has been adapted from material on the ASPCApro website.
A reading program can provide some well-needed company, and does not require physical activity to enjoy time together. Most cats usually enjoy spending time with you and welcome the opportunity to curl up on a warm lap. This is easier done in a playroom or communal space, but a chair can still be pulled up beside an individual cage. Sit quietly in a chair, start reading and let the cat choose to come to you. The cat may even help turn the pages. While you read aloud, the cat will find the sound of your voice comforting and will learn social skills that will help the cat get adopted. The key is your presence, quiet interaction with occasional petting, and a possible treat.
Tools needed: A good book, and a person to read it (a treat pouch can also offer a few surprises throughout the visit)
Find more information on Reading Programs. 
---
Sign up for news and updates