Off-Leash Individual Play
Off-Leash Individual Play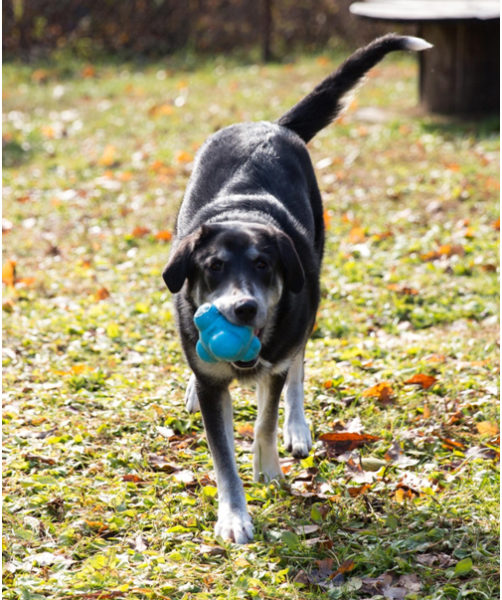 Off-leash play is a powerful stress buster and mood lifter. Play helps burn off extra energy and is fun for dogs and humans alike. It allows for a dog to engage in an enriching activity with the social interaction of humans. Play builds confidence and trust and strengthens the human-animal bond.
Find more information at Play.
Before engaging in off-leash play:
Ensure that you and the dog are comfortable with each other
Watch for signs of anxiety or fear. Keep in mind that your attempts at physical play may be unfamiliar and confusing to the dog
Carefully observe body language
Engage the dog in play with confidence, friendliness, and playfulness
Be safe and have fun
Find a play activity that is meaningful and rewarding for the dog. Play styles and preferences vary greatly among dogs due to many factors including genetics, personality, prior experiences, and emotional states.
Off-Leash Play Ideas
Toys such as tennis balls can be used to engage the dog in chasing or retrieving. Soft toys and Frisbees can be used as well
Obstacle courses can be great fun and enriching for dogs. Common inexpensive items such as traffic pylons, sandbags, straw bales, footstools, or plastic patio chairs can be utilized
Agility equipment, if available, can be used either on its own or as part of an obstacle course
This is a perfect opportunity to utilize a variety of games and activities.
Have a squeaky toy on hand for distraction if the dog is engaging in undesirable behaviour such as digging or barking at other dogs
Always have treats on hand to reward desirable behaviours
Personal Safety During Off-Leash Play

Before interacting with animal centre dogs, you need to have knowledge and experience of canine body language, signalling, and defensive handling techniques. Understanding and being able to recognize signals and behaviours associated with fear, anxiety, aggression or play will enable staff, volunteers and foster caregivers to play safely and successfully with the dogs.
For example, some dogs can become over-aroused and unruly when they start running freely. You need to be able to observe and recognize signs of over-arousal to maintain safety for all personnel involved. Viewing instructional video content demonstrating canine body language and play, or observing dogs engaged in play with other dogs, are two valuable ways to improve your skills.
Review and practice humane defensive handling techniques regularly to maintain your skill. Always put yourself between the exit and the dog. This strategy will prevent you from getting trapped in a corner and will allow you to exit if necessary.
You always need to proceed with caution when you play physical games with unfamiliar dogs.
Safety of the Off-Leash Play Area
Before going to an off-leash area, check the area to make sure it is secure to prevent escape, make sure the gate latches work; there are no holes in the fencing. Ideally, the area should have a double-gated entry
Ensure bio-security has not been compromised and that cleaning protocols are followed accordingly
Ensure the area is not already in use prior to bringing the dog out; only one dog at a time should be in the play area unless you are intending to engage two or more dogs in a playgroup (See Playgroups for more information).
Each dog participating in individual off-leash playtime must have already completed the SAFER evaluation
Always put yourself between the exit and the dog. This strategy will prevent you from getting trapped in a corner and will allow you to exit if necessary
Never leave the dog unattended in the off-leash area
Ensure the Following Dog Care Needs are met:
Fresh water and shade must be made available at all times
Remove feces immediately, and definitely before another dog uses the area
Before putting the dog back in its kennel, ensure the kennel is cleaned of feces and urine, and the water dish is full
If the Dog Escapes
If the dog escapes from the play yard:
Immediately try calling the dog and running AWAY from it to encourage the dog to chase you
Crouch down with one knee (so you can easily stand up if needed) on the ground to grab their collar or leash when they DO approach you
Have a spare leash ready to use as a slip lead if needed
If the dog runs away, get help immediately — call or come back to the animal centre so that others can help retrieve the dog as quickly as possible
Seasonal Considerations
Summer – be mindful of heat exhaustion signs and make sure fresh water is available at all times. (Make sure you are drinking enough water as well)
Winter — limit time outside accordingly, watch for any signs of discomfort such as shivering, lifting paws, crouching or unwillingness to engage in interactions with you. Return the dog to its indoor housing if they show signs of discomfort.
---
Sign up for news and updates