Training & Behaviour Modification
Imagine what it's like for them…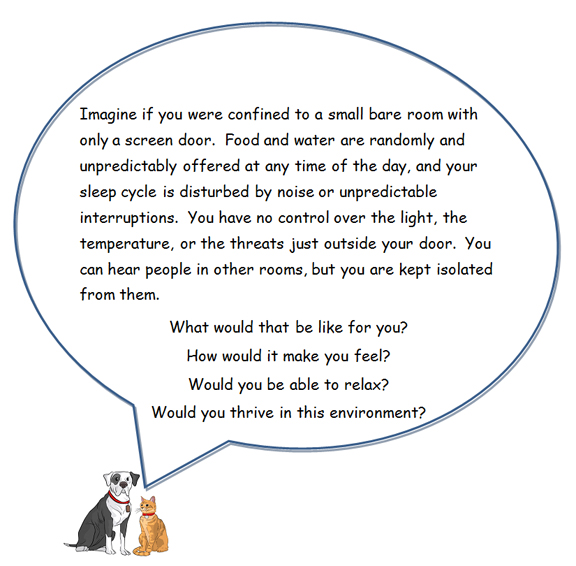 Every animal that comes into your facility must have an individual animal plan!
Perhaps this exercise can help you understand how confusing and stressful this can be for the animals in your care. Training and behaviour modification can give them an understanding of your expectations, and enhance the animals' confidence and adoptability.
The Benefits of Positive Reinforcement:
The Ontario SPCA and Humane Society is committed to the promotion of animal welfare. We are committed to the humane application of the most current research in animal behavioural science. Positive reinforcement training concepts will:
Celebrate and foster the human-animal bond
Help you work with animals in your care, while maintaining their trust
Increasing their sociability and social interaction skills
Improve the animals' adoptability
Well mannered and socialized animals present better to adopters, show they have special attributes and can transfer these skills and attributes to new learning at home.

Remember, your goal is to engage in activities with the animals in your care that celebrate and foster the human-animal bond.

---
Sign up for news and updates