The Cleaning & Disinfection Cycle
The Cleaning & Disinfection Cycle
The Complete Cleaning & Disinfection Cycle is a Process Made up of Three Basic Steps:
#1- REMOVE GROSS ORGANIC MATERIAL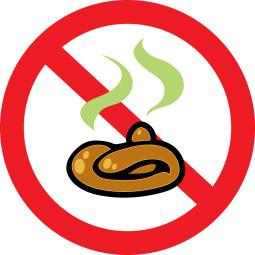 ---
#2- CLEAN WITH A DETERGENT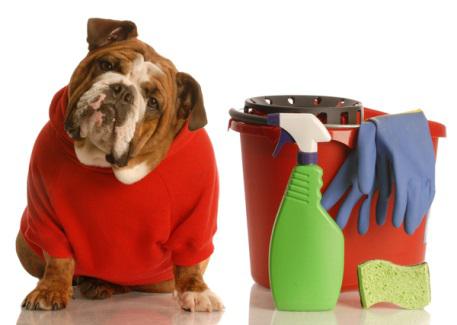 ---
#3- DISINFECT WITH A SPECIFIC DISINFECTANT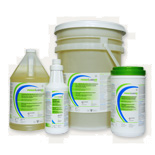 ---
#1 Remove Gross Organic Material
Remember that if you spray poop with disinfectant you DO NOT have disinfected poop… you just have a pile of wet poop!
All gross organic material must be removed first.
Everyone can pick up!
---
#2 Clean with a Detergent
Disinfectants cannot penetrate organic material like dirt, body fluids, oils or grease.
These materials have to be broken down and removed and cleaned with detergent first.
---
#3 Disinfect with a Specific Disinfectant
Disinfectant can only work on previously cleaned surfaces or objects.
All disinfectants require a specific wet contact time to truly disinfect.
Some disinfectants must be rinsed away after the contact time.
They must all be prepared with accurate concentrations and you have to know what their "life expectancy" is, i.e. how long after being prepared do they remain fully active.
Although some disinfectants do have some detergent qualities, their primary job is to reduce the level of infective particles below a level that is harmful to health.
---
Sign up for news and updates