Overview
Overview
This infection and disease control website is for you. You can save lives with this resource.
You can make animals more comfortable, and provide a humane and healthy environment for them with this website.
---
Of the Five Freedoms (Freedom from Hunger and Thirst, Freedom from Discomfort, Freedom from Pain, Injury or Disease, Freedom to Express Normal Behaviour, Freedom from Fear and Distress), you can address:
Freedom from Discomfort (proper cleaning and disinfection, prevent the risk of infection)
Freedom from Pain, Injury, or Disease (associated with infectious diseases)
Freedom from Distress (disease can cause great discomfort and distress)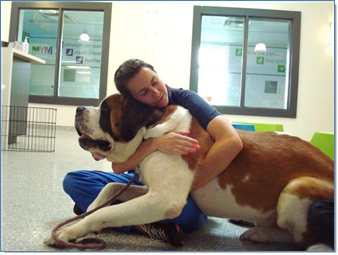 The Ontario SPCA follows accepted best practices such as UC Davis Koret Shelter Medicine Program guidelines, the Association of Shelter Veterinarians Guidelines for standards of care in Animal Shelters, Canadian Standards of Care, the AAHA Guidelines for Canine Vaccinations for shelter-housed dogs, the AAFP Guidelines for Feline Vaccination and other sources of shelter expertise. Vaccination can only be maximally effective when it is used in conjunction with other appropriate infection control practices.
---
This website begins with General Health and Safety Information focusing primarily on the health and safety of employees and volunteers. Intake Procedures, Personal Protective Equipment [PPE] and Cleaning and Disinfection introduce and describe in detail the 4 Pillars which are:
Vaccination at intake
Isolation of animals with signs of infectious disease
Personal Protective Equipment
Cleaning and Disinfection
Transport introduces information and principles that can be utilized to develop protocols for safe transport of animals, including infection and disease control before, during and after transport.
These topics are integrated and discussed in Infectious Diseases and Control. This section also includes commonly encountered diseases in the dog and cat that are of significance in the Centre environment.
Zoonoses and Public Health discusses issues of concern for staff and public health.
---
Each section begins with important and urgent information for your day-to-day use when suddenly confronted with a possible disease suspect, followed by more detailed reference information for your further knowledge and understanding.
There is a Resource Centre with useful information for easy reference, including Glossary of Terms. When relevant, they can be pulled and posted for easy in-house reference.
---
Use this website wisely and you will save lives!
The purpose of this website is to provide Ontario SPCA personnel with a succinct guide to principles and practices of infection control relevant to Ontario SPCA Animal Centres. This document provides the basic information needed to develop an infection control program and establish basic infection control practices for such a facility, with specific emphasis on critical aspects such as hand hygiene, cleaning, and disinfection.
The forms and protocols on this site have been tailored for the Ontario SPCA. Please feel free to use them and adjust them to your own needs in conjunction with your shelter veterinarian.
---
Guiding Principles 
(Modified from Ontario Ministry of Health and Long Term Care, 2004)
Infection prevention and control strategies are designed to protect animals, staff, volunteers, and the community
A significant percentage of Hospital Associated Infections (HAIs) in animal facilities can likely be prevented with proper compliance to basic, practical infection control practices.
* Although poorly quantified, HAIs occur in veterinary clinics and can have a significant impact on animal health. While the proportion of preventable HAIs in veterinary clinics is unknown, it has been estimated that 30-70% of HAIs in human hospitals are preventable (Haley et al. 1985).
A systematic approach to infection prevention and control requires all personnel to play an active role in protecting every person and animal associated with a Shelter or Centre.
All personnel must follow infection prevention and control protocols at all times and use critical thinking and problem-solving in managing clinical situations.
---
Sign up for news and updates