A Victorian Christmas Gift & Craft Show
Join us on Saturday, November 9th, 2019 from 10am – 4pm for some holiday shopping in support of the animals in our community.
Come say hello to the vendors and check out unique crafts and gift ideas.
Tickets are $5 in advance or $6 at the door.
Tickets can be purchased at the Ontario SPCA Midland & District Animal Centre and Pebble Tree.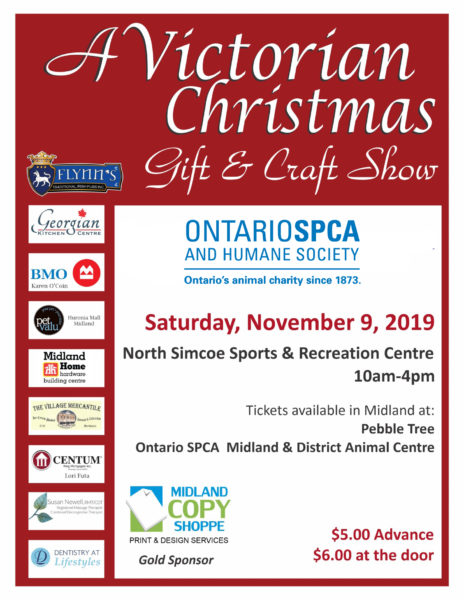 Sign up for news and updates