Shawn Ford, Chief Financial Officer
Shawn Ford, Chief Financial Officer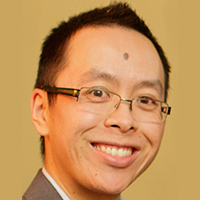 Shawn Ford has worked in the charitable sector for over 17 years and has been with the Ontario SPCA and Humane Society for 13 years. As the Chief Financial Officer, he provides leadership over the Finance and Information Technology Department at the Society.
Shawn also held various Finance and Information Technology related roles at the United Way Toronto. Before that, he worked in the consulting field for five years implementing financial ERP systems (SAP) and developing custom financial applications. Shawn has his Accounting (CPA, CMA) designation and his Certified Information Technology Professional (CITP) designation. In 2019, he received AICPA's Information Management and Technology Assurance (IMTA) Standing Ovation award.
Shawn has volunteered as an Advisory Board Member for CPA Canada's National Technology Forum. He has completed his executive certification from the Rotman School of Management at the University of Toronto in Organizational Leadership. Shawn received his undergraduate HBA degree from the Richard Ivey School of Business at the University of Western Ontario. He also received the Canadian Operational Research Society (CORS) diploma in applied mathematics, statistics and computer systems.
Sign up for news and updates