Pet Loss Support Group – Renfrew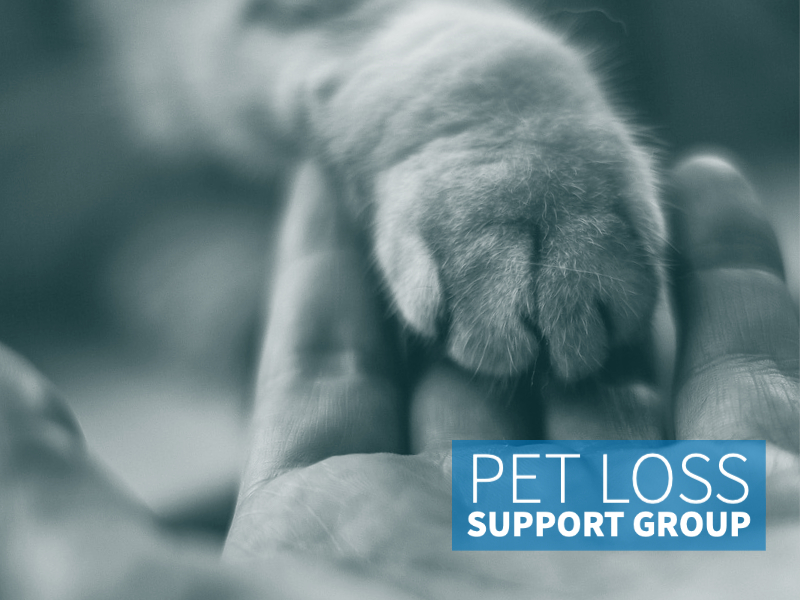 Have you recently lost a beloved pet? Join us for a virtual pet loss support group, presented by the Robbie Dean Family Counselling Centre in partnership with the Ontario SPCA.
Meetings are held on the second Tuesday of each month at 6:30 p.m. Admission is FREE and all are welcome to join by using this link.
We are grateful to be able to offer this resource to our community thanks to funding provided by the Pembroke Petawawa District Community Foundation. If you or someone you know is struggling with the loss of their beloved pet, please join us!
To learn more visit robbiedeancentre.com
Upcoming Meetings:
Please keep in mind the Zoom link will only be active during scheduled meeting times (every 2nd Tuesday of the month at 6:30 p.m.). We will continue to update upcoming meeting dates and times below:
Tuesday, November 9th, 2021 at 6:30 p.m.
Tuesday, December 7th, 2021 at 6:30 p.m.
Tuesday, January 4th, 2022 at 6:30 p.m.
Sign up for news and updates