Adoption Process and Fees
Adoption Process
View all animals available for adoption via ontariospca.ca/adopt
Contact the animal centre where the animal you are interested in adopting is located.
Arrange an appointment with the animal centre to conduct an in-person* or virtual meet and greet.
Complete adoption paperwork.
Arrange a time to pick up your new furry family member.
*For in-person meet and greets, please call ahead to book. One family group per appointment.
Donors are welcome to make an appointment to come and visit the animals at any time.
Adoption Fees
Dog/Puppy: $585

Transferred Dog/Puppy: $685*

Cats/Kitten: $260
Senior Cat (10yrs +): $100
Rabbit: $130 (spayed or neutered)
Small animal: $26
Bird: will vary depending on species
View cost of care for a dog and cost of care for a cat.
Veterinary advice is just a click away with Vetster – FREE Appointment
When our furry friends aren't feeling well, advice from a veterinarian is just a click away thanks to a new partnership between the Ontario SPCA and Vetster.
Vetster is designed to complement routine veterinary care by providing 24/7 on-demand online veterinary appointments by connecting pet parents to thousands of licensed veterinarians through video chat appointments.
As an adopter from the Ontario SPCA, Vetster is offering one FREE appointment for adopters. You'll receive the code at time of adoption.
---

* Transferred dogs/puppies: Transferred dogs come into our care from a heartworm or kidney worm endemic area (US or Northern Ontario).
These dogs have an increased cost to care due to the testing, preventatives and treatment on occasion of heartworm, tick borne illness and kidney worm. Also, we are taking steps, through testing and preventive medication to prevent these dogs from transmitting any of these illness or parasites to the local populations.
---
VIP – Very Important Paws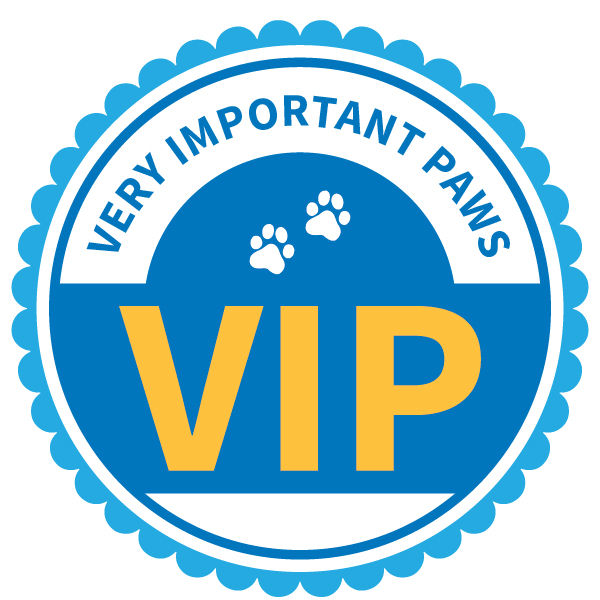 What is a VIP Animal? These are animals in the care of the Ontario SPCA and Humane Society who may need a little extra help. The program allows our Animal Behaviour Coordinators to set these buddies up for success in our animal centres using evidence based training and Fear Free® techniques in conjunction with dedicated animal care teams across the province. Animals with a VIP designation could include a puppy needing help learning new behaviours and getting acquainted to the world around them, an adolescent dog going through the terrible teens, or an adult buddy who may be unsure of new and difficult changes in their lives. Feline friends are also a part of the program, as animal centre settings can be a difficult adjustment for cats. Our teams will work towards keeping these cats comfortable and enriched, keeping their mental and physical health at the forefront, all while highlighting them through their VIP status. What does this mean for bringing home a VIP friend?
Our animal centre staff will offer a more individualized care plan, including information sheets and a training and enrichment plan that has been implemented and proven successful . Our goal is to empower new adopters to set their buddies up for a long, happy life. Some of our VIP friends will still need additional training and extra love once adopted into a home. Others may just need the relief of a comfortable and supportive environment. Very Important Paws means Very Important People and a Very Important Placement in these buddies' lives.
Sign up for news and updates