How Your Donations Help Animals
As Ontario's animal welfare charity, the Ontario SPCA and Humane Society is able to deliver core programs and services, thanks to donations from caring donors like you.
Your donations demonstrate your trust in our volunteers and team members to carry out this critical work. And, in return, we are committed to transparency regarding how your donations are put into action.
If you would like more information about your charitable donations at work, please call us toll-free at 1-888-668-7722, ext. 321 or email donate@ontariospca.ca
Below are the details on how donor dollars were used in 2022 to help animals.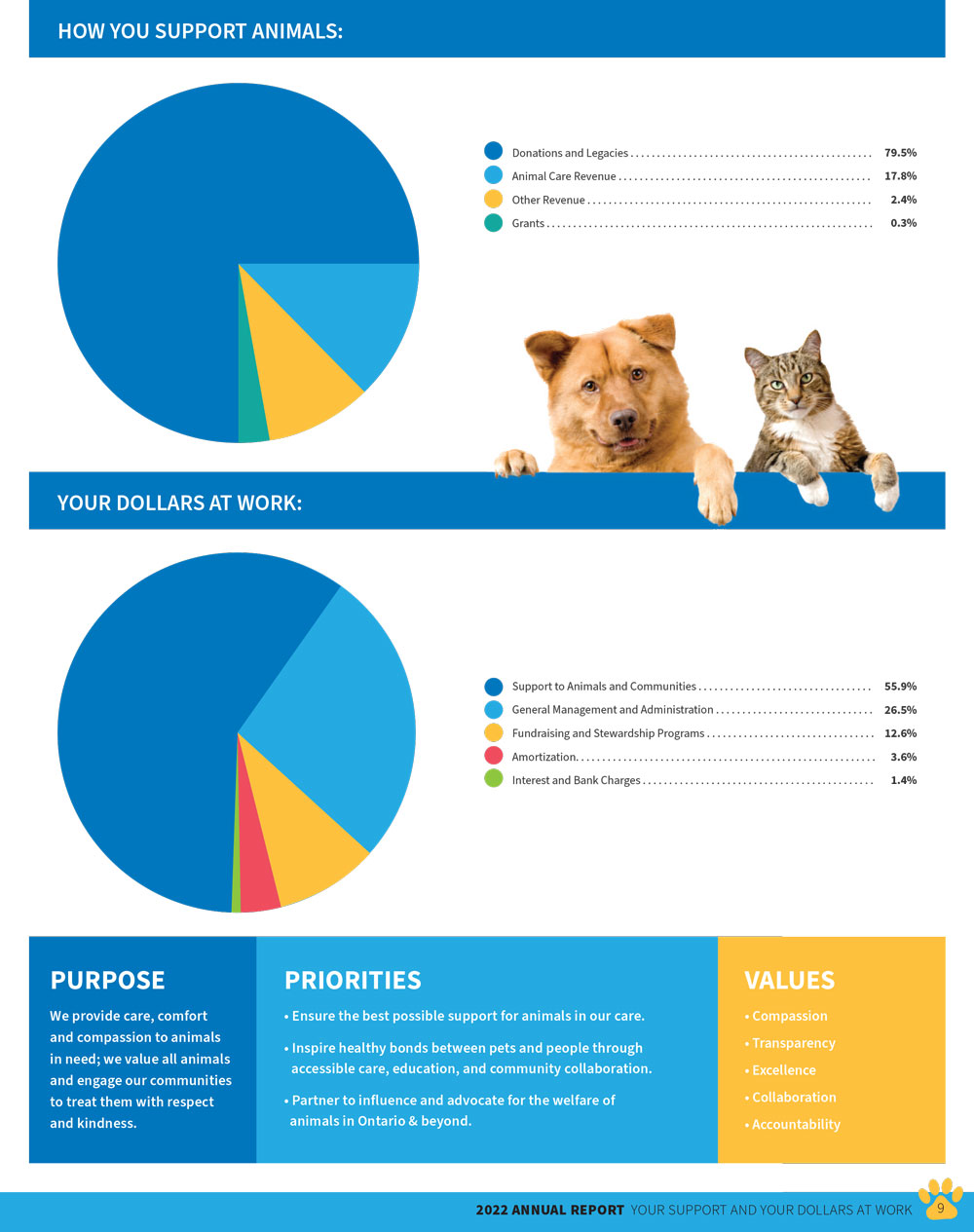 You can read the full 2022 report here.
What Your Donations Support
You help animals every day! You make it possible for the Ontario SPCA's volunteers and team members to carry out critical animal wellness programs and services.
Here are some of the activities you support:
Sheltering and adoption of animals at locations across the province
Reuniting lost pets with their owners
Service to the North
Community outreach programs for municipalities, feral cat colony managers and animal rescue groups
Humane education for all age groups
---
Sign up for news and updates