Change for Animals
Change for animals begins with you!
Be a voice for those who cannot speak for themselves by joining the Change for Animals advocacy team. You can change the lives of animals by speaking up on issues that impact the well-being of animals!
Making a difference starts by letting your elected officials know how you feel about issues affecting animals. As your voice in government, contact your MP or your MPP today to let them know about animal advocacy issues that matter to you. Ask them to advocate for change.    
To contact your Member of Provincial Parliament, please see the current list of MPPs. 
To contact your Member of Parliament, please see the current list of MPs. 
Join us as we work towards a better future. Sign up below to receive advocacy updates. Thank you for speaking up for the animals.  
---
Advocacy Campaigns to Support
---
Ask your municipality to enact a bylaw relating to animals in vehicles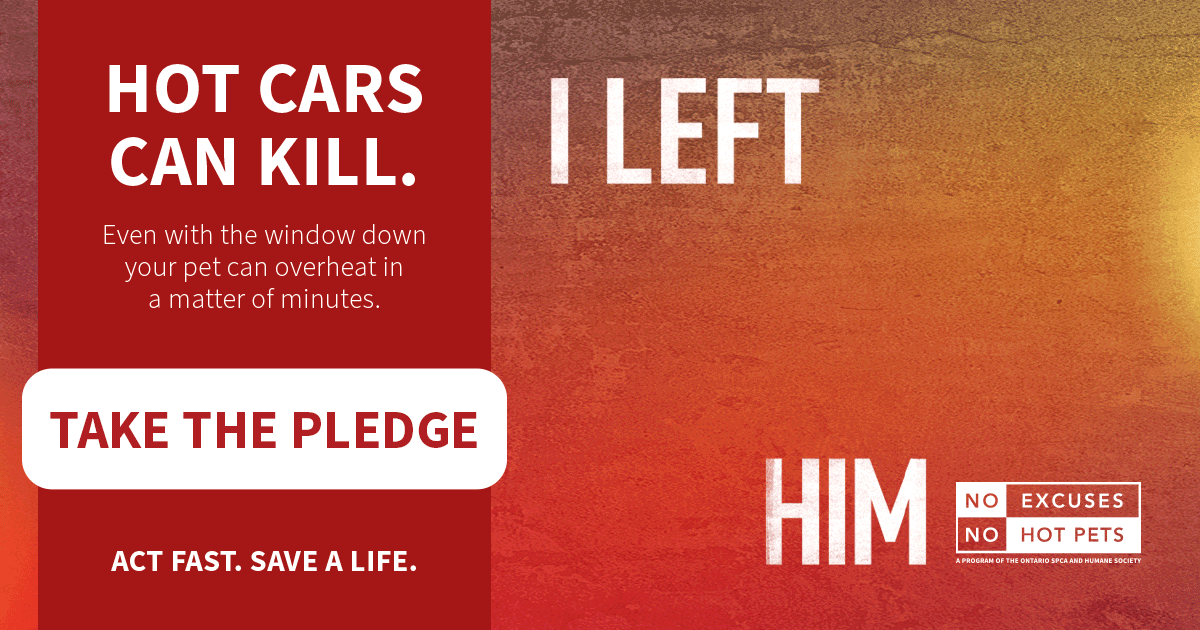 Every summer, animals continue to be left in life-threatening situations inside hot vehicles. Even on a mild day with the windows down and the vehicle parked in the shade, vehicles can quickly reach deadly temperatures in a matter of minutes!
As your voice in government, ask your municipality to enact a bylaw relating to animals in vehicles. By enacting a bylaw, your municipality will be sending a message that animal welfare is a priority in their community and will give municipal bylaw officers the legal authority to respond to these potentially life-threatening situations.
Click this link to send the customized letter we have created directly to your municipality.
Here is the sample bylaw we're advocating for:
Animals in Vehicles
1.(1) No person shall leave an animal unattended in a motor vehicle unless:
a) The animal is restrained in a manner that prevents contact between the animal and any member of the public; and
b) The animal has suitable ventilation.
2) Notwithstanding subsection 1.(1) of this By-law, no person shall leave an animal unattended in a motor vehicle if the weather conditions are not suitable for the animal to remain free from distress or injury.
3) Notwithstanding subsection 1.(1) of this By-law, no person shall transport an animal outside the passenger compartment of any motor vehicle unless the animal is contained in a kennel or similar device that provides adequate ventilation, adequate space for the animal to turn about freely and to stand, sit, and lie down in a comfortable, normal position, protects the animal from the elements and is securely fastened in such a manner to prevent distress or injury to the animal.
Taking action against train and trial practices
The Ontario SPCA and Humane Society was recently alerted to a proposal to allow licences to be issued for new dog "train and trial areas," and for the transfer of licences. We recognize the dangers this proposal brings, and we acted. The statement below was sent to the Ministry of Natural Resources and Forestry voicing our concerns.
You can take action, too. Click this link and share your voice for the animals.
**
The Ontario SPCA and Humane Society oppose the use of animals in activities, contests, or events that have a high probability of causing death, injury, distress, or illness, as these activities do not enable the animal's ability to achieve the Five Freedoms.
The proposed regulation, to allow for the transfer of existing train and trial licenses, and a 90-day window to purchase new licenses, is highly problematic.
The Ontario SPCA has specific concerns with both the overall purpose of existing licenses and the specific animal welfare implications these regulations might allow, including:
activities carried out in licensed facilities, by their nature, provide the opportunity for "canned hunts" of wildlife under the guise of a train and trial license;
keeping wild animals in an enclosed area, for the purpose of being prey in competitions and "canned hunts" crosses a line from genuine hunting practices to a form of entertainment. It results in a significantly increased risk of injury or death of animals due to their confinement. This is unacceptable and should not be allowed, much less expanded;
that a 90-day licensing window will eventually be extended or replaced with a permanent availability for new licenses.
For these reasons, the Ontario SPCA opposes the continued operation of these facilities, the ability to transfer licenses, and the issuance of new licenses by the province due to the significant animal welfare implications.
---
Successful Actions
---
New standards of care for outdoor dogs

Thanks to your support and your unwavering commitment to animal welfare, there have been amendments to Provincial Animal Welfare Services Act O. Reg 444/19. This is the provincial legislation, which is enforced by the Government of Ontario, that addresses all dogs kept outdoors and includes working dogs and livestock guardians.
Bolstered by our animal advocacy champions who stand behind us, the Ontario SPCA and Humane Society was invited to share input on these updates. We are pleased to tell you that many of our recommendations were accepted in this update to the Act.
---
City of London votes down exception for exotic animals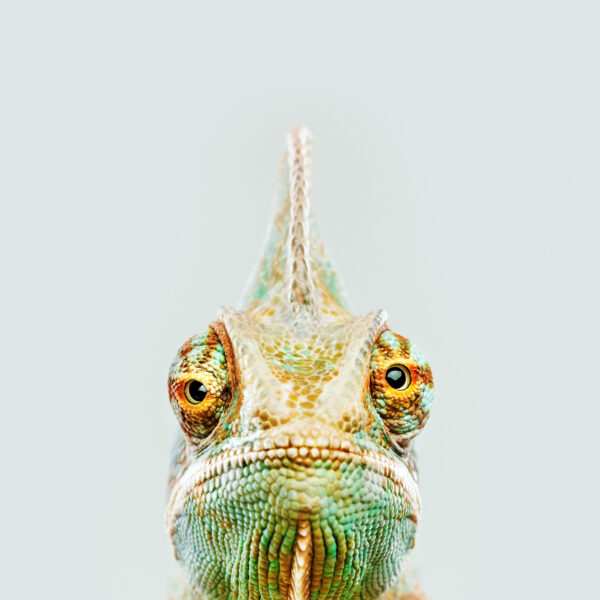 We have helped secure another win for animals! The Ontario SPCA and Humane Society spoke out against a recent proposal that, if passed, would have made an exemption to the City of London's exotic animal bylaw to allow an entertainment facility that contains exotic reptiles.
ZooCheck Canada took the lead on this advocacy initiative, and we added our support in the form of a letter filed to the City of London. As a result of this opposition, council voted against making amendments to their animal control bylaw and business licensing bylaw to accommodate this proposed exotic animal establishment.
Exotic animals don't belong in captivity for entertainment purposes. Animal welfare and public health and safety are at risk and we applaud the City of London for recognizing the risks.
---
WIN! Canada Cosmetic Testing Ban
In last month's federal budget, the Government of Canada announced plans to ban the testing of cosmetics on animals. This change is a huge win for the protection of animals and is long overdue!
Not only will testing on animals be banned, but new products will also need to show they are safe without testing on animals. In addition, all products will need to be accurate and honest about any claims that they weren't tested on animals. The proposal is expected to be voted on in the coming weeks.
---
WIN! More Funding To Support Access To Veterinary Medicine
We recently asked you to help us address the veterinary shortage in Ontario.
Communities throughout Ontario are experiencing shortages and delays in accessing veterinary care, putting the health and well-being of animals throughout the province at risk.
The University of Guelph and Lakehead University are working to expand the Doctor of Veterinary Medicine program in Ontario, which will increase the number of veterinarians practicing in the province, particularly in the North.
To support their efforts, we asked you to join us by sharing a letter with the Minister of Agriculture, the Minister of Colleges and Universities, the Minister of Finance and the Minister of the Treasury Board, calling for the funding of this program expansion.
We are pleased to share that the Provincial government has announced in this year's budget their support to expand veterinary training, increasing the number of veterinarian graduates in Ontario by 20 per cent per year. In addition, they have announced an incentive program to expand the number of large animal veterinarians practicing in under-serviced communities.
This funding is a wonderful step forward to help give all animal caregivers access to veterinary medicine. These successful advocacy initiatives prove that together we can make positive changes for animals.
---
Sign up to receive our advocacy updates to your email below!
---
Join our Advocacy List
Sign up for news and updates