Recognizing Stress
Recognizing Stress

Animals that are experiencing stress are at higher risk of becoming ill.
As a proactive measure, evaluate any environmental factors that might cause or contribute to an animal's stress reaction (see Facility Assessment).
Ensure that staff is trained to recognize signs of animal stress, in each of the different species commonly encountered, as well as unsuccessful adaptation to the animal centre environment.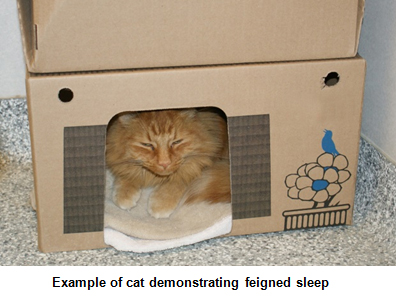 Common signs of stress and behavioural decline:
Changes in original behaviour documented at intake
Excessive vocalization
Lack of normal self-maintenance behaviour i.e. eating, grooming
Excessive grooming, possibly causing injury
Depression, listlessness
Stereotypies such as spinning or compulsive behaviour
Inappropriate elimination
Feigned sleep
If you have an animal exhibiting other signs that you are unsure about, please click here for a more detailed list of indicators of stress. For full AAHA Behavioural Management Guidelines, click here.
---
Dogs
Ongoing stressors can cause an escalation of the dog's state from mild anxiety to aggressive behaviour, as illustrated in the diagram below: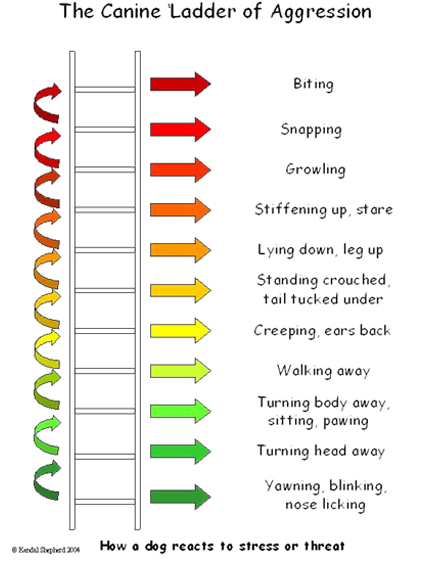 For more information, click here.
---
Cats
Ongoing stressors can severely impact or compromise a cat's immune status and physical health. See below for graphic examples of progressive states from mild anxiety to defensive aggression.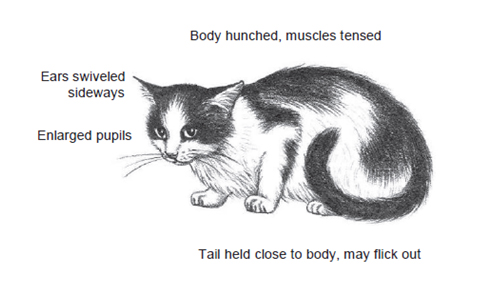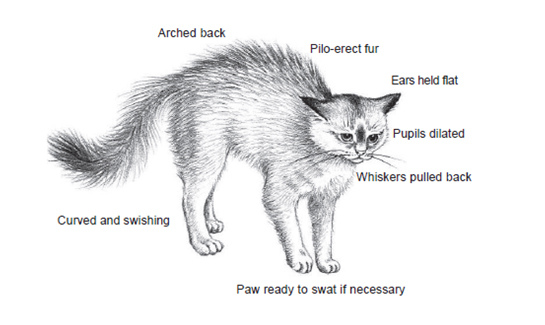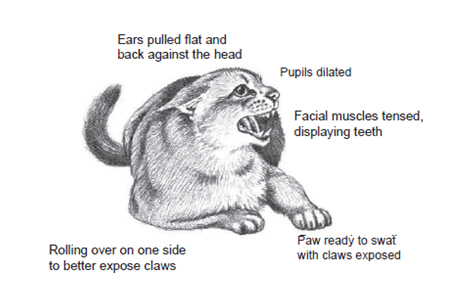 For more details regarding behavioural signs and postures, click here.
We need to be particularly concerned about stress in cats in a communal cat setting. For more details regarding communal cat housing, click here.
---
Sign up for news and updates