Board of Directors
2023-2024 Ontario SPCA and Humane Society Board of Directors

Adam Delle Case, Chair
Adam is a Partner with BDO Canada, with over 21 years of professional experience providing accounting and assurance, tax and consulting services to owner-managed corporations, not-for-profit organizations and individuals.
Adam works with a number of not-for-profits and public sector entities and several Boards, advising on various operational and strategic topics that have given him the knowledge of the challenges Boards face and potential solutions to dealing with them.
---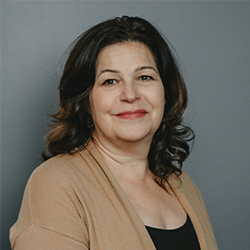 Renata Dinnocenzo, Vice Chair
As the President's Chief of Staff and Vice-President, Strategy and Brand at Seneca, Renata is currently leading a series of renewal initiatives and oversees strategic and business planning, issues management, and marketing and communications. She also serves as the Corporate Secretary to the Board of Governors.
A proud college graduate, Renata studied journalism at Niagara College and completed the Alternative Dispute Resolution program at Seneca. She has a master's degree in interdisciplinary studies from Royal Roads University, with a focus on leadership and innovation, and completed the Crisis Leadership in Higher Education Program at the John F. Kennedy School of Government at Harvard University.
---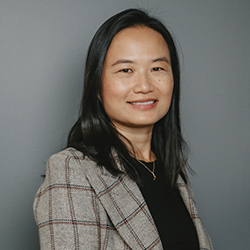 Winnie Tang Broad, Treasurer
Winnie Tang Broad is a CPA, CA with over 20 years of professional advisory and corporate experience.  As Procter & Gamble Canada's Director of Tax and Pensions, Winnie is accountable for all aspects of P&G's Canadian corporate tax affairs and the company's pension programs with over $1 billion in investments. Winnie is responsible for establishing governance and operating structures that effectively evaluate ongoing and emerging risks to commercial operations and employee pension benefits, and advising the business on how to manage and control those risks.
---

Krista Slade, Board Director
Krista Slade is an international advancement leader with experience working on four continents, primarily supporting higher education. This includes leading the fundraising campaign for the Faculty of Arts & Science at the University of Toronto, global head of advancement for the Rhodes Scholarships and establishing the Asia-Pacific operations for the Council for Advancement & Support of Education (CASE) in Singapore. Krista is a Fellow of the Royal Canadian Geographical Society and active with the Canadian Leaders at Sea program with the Royal Canadian Navy. She is passionate about animal welfare and programs for companion animals and seniors.
---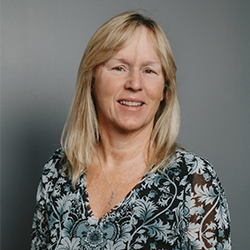 Sandra Train, Board Director
---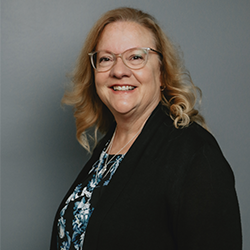 Shirley Langley, Board Director
---

Len Butticci, Board Director
Len is an animal lover, having three dogs of his own. Len is the President and CEO of DataSource Technologies Inc., an insurance services company. Len has a proven history of successfully building Management Teams that are driven to succeed. Len's strengths include Executive Team Building, Organizational Management, Finance, Strategic Planning, and Organizational Focus.
---
Dr. Larry Wilder, Board Director
Dr. Larry Wilder is the owner of Lawrence Park Animal Hospital in Toronto. His three doctor hospital has been providing veterinary care and contributing to the North Toronto community for nearly 30 years. Larry is a 1989 graduate of Ontario Veterinary College where he developed a keen interest in small animal medicine and surgery. A large part of Larry's passion is in giving back to the community, in particular, providing assistance to animals in need. He has been instrumental in caring for many animals requiring his expertise, including those from Durham Region and the Caribbean, including the Bahamas, Turks & Caicos and Antigua. Throughout his career, Larry has also served in an advisory capacity to a pet health insurance company, the College of Veterinarians of Ontario and the Ontario Veterinary Medical Association. Larry is pleased to serve on the Board of Directors, where his vast knowledge of veterinary medicine and his managerial skills in operating a successful veterinary practice will help guide the Board in its strategic decision-making.
---
Meg Houghton, Board Director
---
Joshua Marando, Board Director
Sign up for news and updates