Comparing Pet Insurance
Already have an existing Ontario SPCA Insurance policy?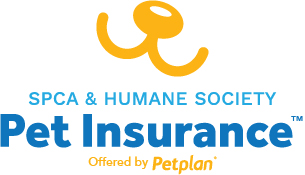 Already have pet insurance?
Comparing your pet insurance options? 
Everyone claims they offer comprehensive and extensive pet insurance coverage for dogs and cats, but that means different things to different providers. That's why the Ontario SPCA and Humane Society has relaunched its insurance program with the new SPCA & Humane Society Pet Insurance offered by Petplan®.
By partnering with Petplan, a leading global pet insurance provider, pets will get the best treatment they need when an unexpected illness or injury occurs. Not only will pet owners enjoy the peace of mind that they're helping protect their animal friends, but they can also feel good knowing that a portion of proceeds go back to SPCA's and Humane Societies, like the Ontario SPCA and Humane Society, to help pets in need.
To us, "comprehensive and extensive" means full coverage of hereditary conditions, veterinary exam fees, prescription medications and even alternative therapies. From puppies and kittens to senior dogs and cats, SPCA & Humane Society Pet Insurance offered by Petplan will cover your pet, no matter their age. Need dental insurance for your pet? This insurance offers comprehensive coverage for non-routine dental treatments, accidents and illnesses, including conditions like periodontal disease. And, representatives are available to answer your questions and file your claims 24/7.
To continue your support of the Ontario SPCA, please consider using our exciting new pet insurance. We value your relationship and are offering a $35 voucher to Paws & Give – the Ontario SPCA's online giving store – for any new SPCA & Humane Society Pet Insurance policy you enroll in through this offer.
Sign up for news and updates