Support for Shelters and Rescues
Support for Shelters and Rescues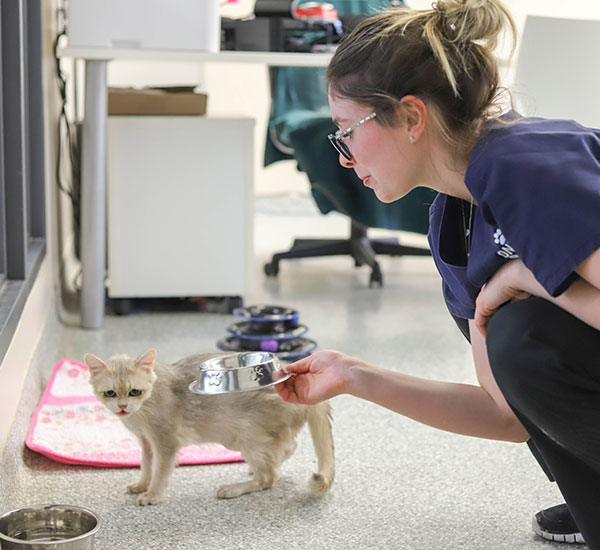 ATTENTION AMAZING RESCUES, SHELTERS, ORGANIZATIONS AND AGENCIES WORKING HARD TO CARE FOR ANIMALS!
We want to support the great work you are doing! If you are struggling to provide for the animals in your care, we are here to help.
When we work together, we can change the lives of more animals in need! 
We know that many shelters and rescues are at capacity. Every minute is valuable when it comes to caring for vulnerable animals, and now requesting support is just a click away. 
---
Animal Transfers
The Ontario SPCA and Humane Society transports about 500 animals annually to areas of the province where there are families waiting to adopt. We work closely with communities and partnering organizations to change lives.  
A lack of access to basic animal wellness services, such as veterinarians and spay/neuter services, has contributed to an increase in animal populations, particularly dogs, across Northern Canada. The Ontario SPCA works alongside communities to deliver much-needed resources, such as food and mobile wellness services, and to manage animal populations through spay/neuter and re-homing initiatives. 
Learn more about how we safely and comfortably transport animals. Take a tour of the Ontario SPCA's animal transport trailer. 
With 12 animal centres across the province and a successful adoption program that sees thousands of animals find homes each year, when a request for support comes in, the Ontario SPCA does what it can to change the lives of those animals.  Learn more about adoption.  
Stay up-to-date with our transfers as they happen, on Facebook and Instagram.
Sign up for news and updates