SPCA Mobile Animal Wellness Services
MASH-style mobile clinics
The Ontario SPCA and Humane Society is reaching underserved communities with MASH-style spay/neuter and wellness clinics. These portable outreach events are designed to be easily packed up and transported to wherever they are needed, including remote communities where road access is limited.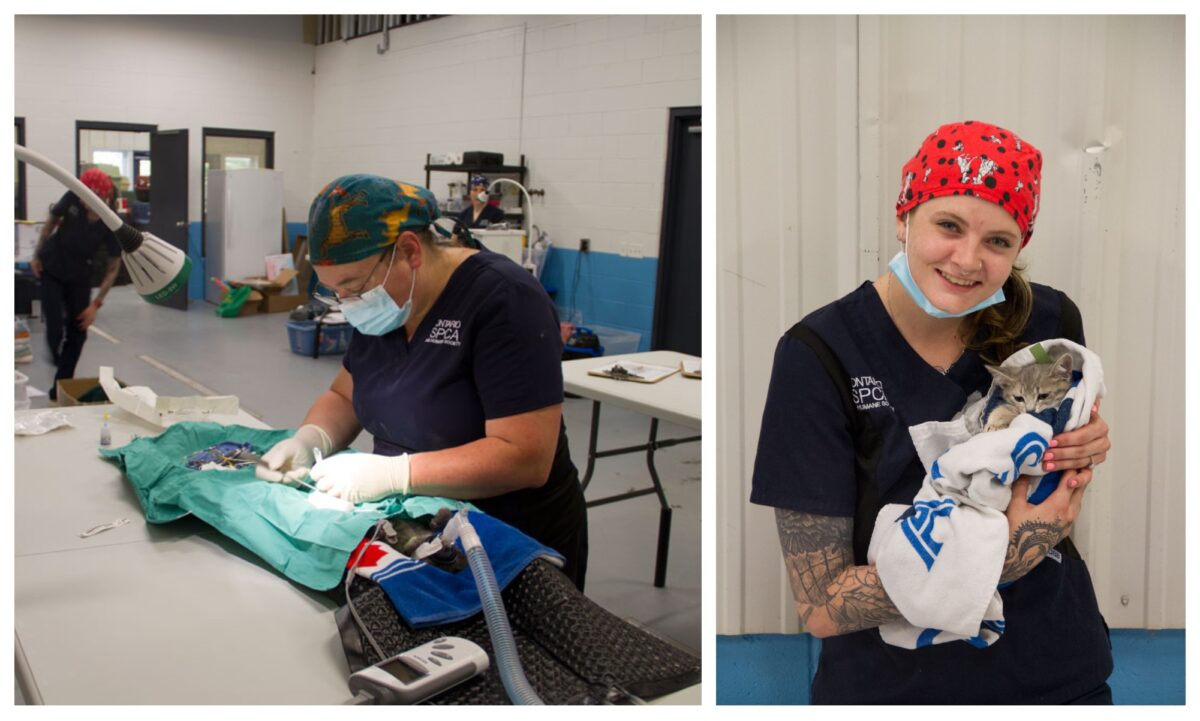 Sudbury area spay/neuter and wellness services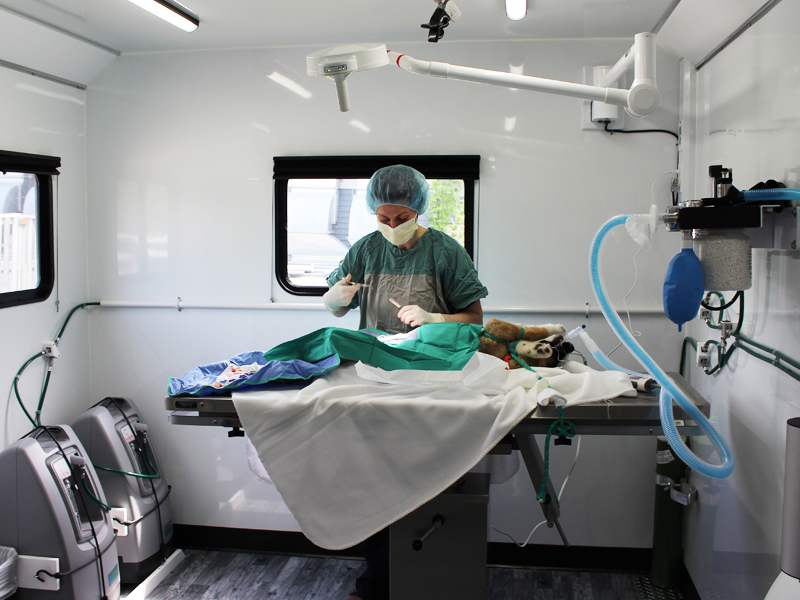 The Ontario SPCA has also expanded its support for pet families in the Greater Sudbury area by providing additional accessible spay/neuter and wellness services. The Ontario SPCA Animal Wellness Services unit, made possible in 2019 thanks to a Pet Valu "Companions for Change™" grant*, will be stationed in the Sudbury area throughout the 2023 season.
The Ontario SPCA will provide feline spay/neuter surgeries, general wellness examinations, vaccinations and end-of-life care when necessary and requested by the family. For animals requiring additional or emergency care, the family will be referred to a local veterinarian for additional treatment.
Clinic services are accessible to those who receive government subsidy, have an Indigenous status card and/or do not currently have a relationship with a local veterinarian.
To learn more about upcoming clinic dates, please email sudburywellnessservices@ontariospca.ca
*Thanks to a Pet Valu Companions for Change™ grant of $175,000, the Ontario SPCA launched its SPCA Mobile Animal Wellness Services Unit in 2019, delivering wellness examinations and spay/neuter services to underserved communities. This year, Pet Valu provided an additional $150,000 Companions for Changeä grant which will be used to support the Mobile Animal Wellness Services Unit over the next three years. With the help of generous donations from devoted pet lovers across the country, since 2018, Pet Valu's Companions for Change™ grants have helped animal rescues and charities across Canada achieve larger capital projects.
---
Donate
Monetary donations are needed for medical supplies and to cover the operating costs of the unit. This will ensure the unit is able to visit as many communities as possible. Please donate in support of the SPCA Mobile Animal Wellness Services unit here.
---
Sign up for news and updates