10-year-old Prince waited his whole life for his forever castle
by Emily Cook | Happy Tails | August 8, 2019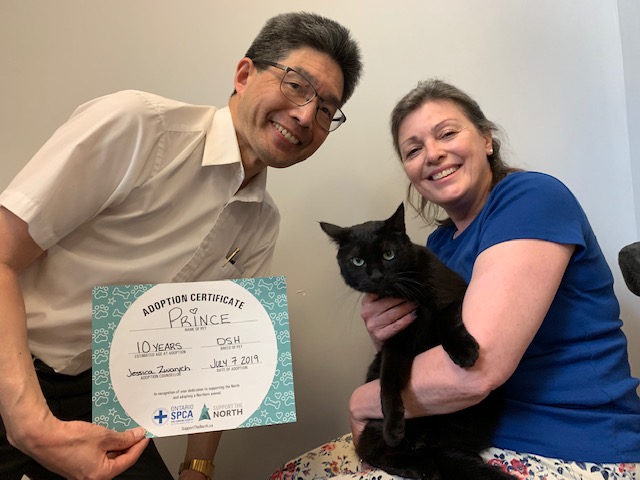 At 10 years of age, Prince had spent most of his life within the shelter system, patiently waiting for a family to take him home.
Prince was one of 70 cats who made his way south from the Second Chance Pet Network in Dryden, located approximately 140 kilometres east of Kenora. The shelter had lovingly cared for him for most of his life. There just weren't enough homes for cats like Prince.
A change of scenery
Nearing capacity, the shelter reached out to the Ontario SPCA and Humane Society for help rehoming Prince and his friends. By working together through the Animal North Network, the Ontario SPCA and Humane Society was able to transport these cats to areas of the province where there is a greater demand for adoptable pets.
When Prince arrived in our care, we could see his true personality shining through. He loves treats, always has time to chase the laser pointer around, and will jump into your arms for a cuddle.
After almost two months in our care, a couple who had never had a cat before came into the Ontario SPCA Markham Cat Adoption & Education Centre.  After hearing Prince's story and meeting him, they instantly fell in love! They are now a family of three and Prince is living happily ever after in his new home.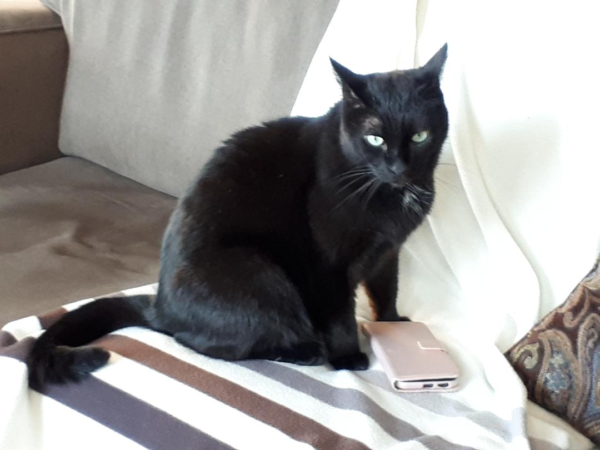 "Prince is doing very well and he is a wonderful addition to our family," his adopters report. "He is very affectionate. We have to each spend at least one hour a day petting him. He has adopted us!"
They add, "Adopting him was the best thing we did, not only for him but for us, too! We love Prince!"
This is what Support the North is all about. It brings together individuals and communities working towards a common goal – to save pets' lives.
Learn how you can get involved and be sure to follow the Support the North Facebook page for regular updates.
Categories
As an animal lover all the work you do
As an animal lover all the work you do to help ensure that every dog and cat can find their forever home that is filled with love is greatly appreciated.
-Louie
Sign up for news and updates
Thank you for joining our online community.