13 Pet Instagram Influencers to Follow
by Ontario SPCA and Humane Society | Interesting | March 25, 2019
Who doesn't love to scroll through cute pet photos after a long day?
We've rounded up 13 of our favourite Pet Instagrammers for your scrolling pleasure!
1. Crusoe the Celebrity Dachshund @crusoe_dachshund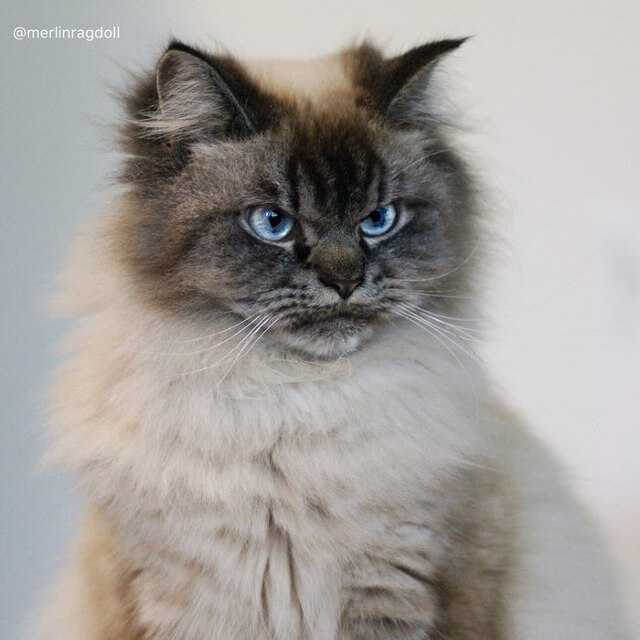 A celebrity wiener dog with a huge following! Crusoe's Vlog may be one of the cutest YouTube Channels out there. Who doesn't love a wiener dog in costume? Check out, "Wiener Dogs in Racing Cars" it will not disappoint!
2. Merlin the Ragdoll @merlinragdoll
If you need a laugh, look no further. Merlin the Mad Ragdoll cat's resting angry face with accompanying sarcastic captions are sure to bring a smile to your face. If Ron Swanson (Parks & Recreation) was a cat, that cat would be Merlin. With a 186K followers, Merlin even has a line of pillows of his likeness for his fans to purchase.
3. Edie the Pug @ediethepug
Toronto's own Edie the Pug, along with her sister Edna, are some of the cutuest pugs on the Gram. Edie has a closet full of the cutest puppy-wear she struts all over the street of the 6ix.
4. Owen the Griff @owenthegriff
Owen, an 11-year-old, Brussels Griffon, is an adorable five-pound fluff ball. With a celebrity following, the pooch from Ontario is living the high life. Make sure you check out the video of Owen in his snow booties and the photo Owen wearing his yellow rain coat, they are too cute to miss out on!
5. Nacho Cilantro @nachocilantro
Canadian Influencer and former Bachelorette, Jillian Harris', pooch Nacho has a following all his own. Nacho is currently adjusting to life with two new baby sisters, one human and one canine @peachespasutto. Nacho is the sweetest boxer who thinks he is a human. Last year, this video of Nacho refusing to move from his perch in a child's car seat went viral.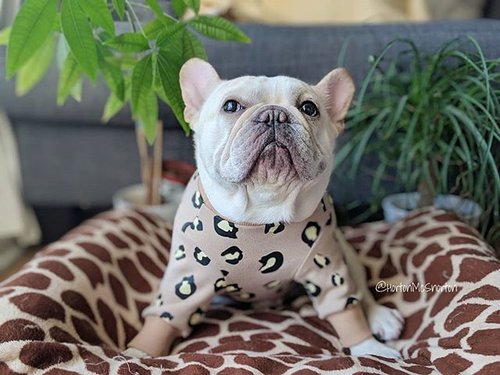 6. Horton McSnorten @hortonmcsnorten
What could be better than a French bulldog dressed up to strut his style in the 6ix? Nothing, except cameo appearances of his puppy Frenchie sister @hazelmcsnorton! Horton McSnorton has a penchant for carrots and flopping right on the ground and refusing to move mid-walk. He's a cute and sassy pooch that will brighten your day.
7. Lady Bug the Pug @ladybugthepug
Lady Bug is a senior rescue pug living in Toronto. Her bio appropriately reads: influencer, model, princess; as she has an excessive closet of adorable clothes she models (while lounging) for her loyal followers. Lady Bug's resting grumpy face paired with hilarious captions will make you chuckle as you scroll through her feed.
8. Tilley Does Tricks @tilleydoestricks
Tilley is an adventurous little dog taking Toronto by storm. She shows off her tricks and love for posing with Toronto's street art on her feed. Tilley's owner is redefining dog walking by taking the pups in her care on daily adventures in the 6ix, like exploring the Toronto Islands in the winter. Urban, adorable and silly, follow this pooch and her friends as they explore the city.
9. Igor Pug Dog @igorpugdog
This little pug, along with his brother Zombie, are St. John's Ambulance Therapy Dogs. They both visit hospital patients on a regular basis to bring joy to those who are struggling with their health. You'll be moved by cute snaps of pug cuddles and the brothers in matching little outfits! We can't get over the pair dressed in formal ties; it's the most adorable thing ever!
10. For the Love of Smiley @fortheloveofsmiley 
An account for rescue dog lovers! The hoomans who run the account adopted two blind dogs named Smiley and Sunny. Smiley has since passed, but Sunny is carrying on the legacy. Sunny is a bundle of energy and rocks sweaters and booties while running free and happy through the snow. You've got to see this happy pooch in action!
11. Pom Pom Chewy @pompomchewy
This Pomeranian's account is to die for! Pom Pom is a working Toronto dog model and actor, and is constantly wearing the most delightful outfits. Don't miss the photos of Pom Pom Chewy working on a mini Macbook; they are adorable. Make sure to check out his collab with Champagne Papi too.
12. Iggy Joey @iggyjoey
Iggy Joey is a female Italian Greyhound with a passion for fashion. She's been named Best Dressed Dog in Canada by Buzzfeed and touts many brands and clients as a doggy lifestyle influencer. Iggy lives in Toronto where she works as a dog model. She's appeared on many TV shows and uses her online presence to encourage pet owners to adopt pets when possible!
13. Herman in the Hood @hermaninthehood
Herman is a Maltese Yorkshire Terrier travelling the world. He most recently travelled to New Orleans to experience all that NOLA culture has to offer! When he's not flying around the world, Herman is based in Toronto, and is known for sporting hoodies in every colour of the rainbow to keep warm! Follow #hermaninyourhood so you don't miss out on any of his travels.
Categories
Testimonial
Your dedication and support
It is with and because of your dedication and support that helpless animals are being saved. Thank you for everything.
-Wendy
Sign up for news and updates
Thank you for joining our online community.