2019 Friends for Life! Walk™ huge success and $100,000 milestone!
by Emily Cook | Campaigns | December 5, 2019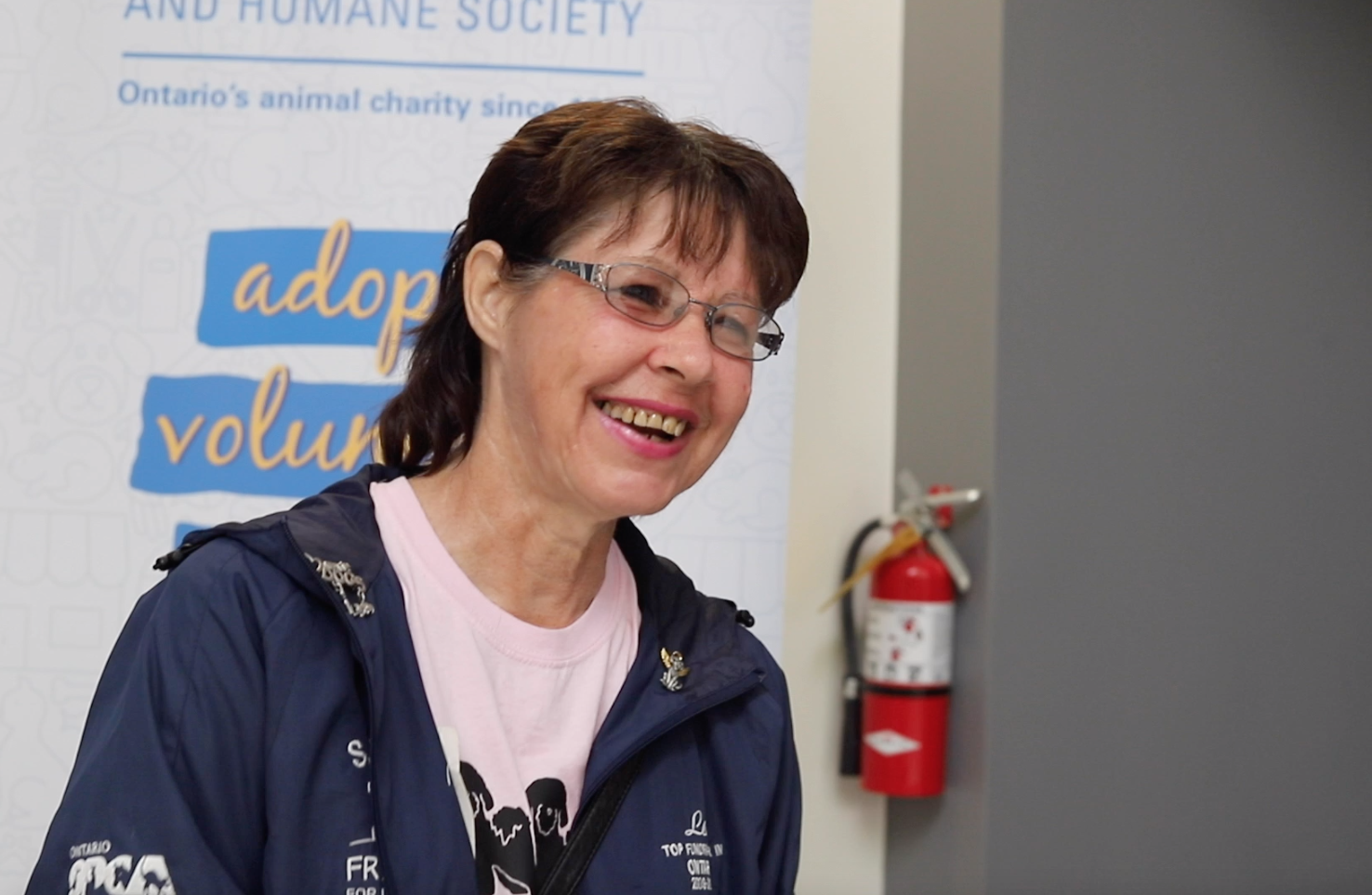 It's the moment you've been waiting for … The final numbers are in, and it was a huge success! This year, you, our incredible supporters, raised over $209,000 and counting for animals in need across Ontario.
You know what this means? Over 393 animals will receive the care they need to find their furever homes.
Our Top Adult Fundraiser this year, was Lee Duguid! So it's very fitting that today is also International Volunteer Day, because we'd like to highlight this amazing volunteer. This year, she raised over $11,000, surpassing her $100,000 milestone goal!
Watch the video below to learn all about Lee and why she's so passionate for animals in need.
Lee Duguid talks fundraising milestone, and the Friends for Life! Walk™
Top Fundraisers
Let's also give virtual high fives to our other top fundraisers:
Top Youth Walker Fundraiser: Brianna Becks
Top Team Fundraiser: Andy Collett – COMDA Team (Team Captain: Melody Collett)
Thank you to everyone who participated in the 2019 Friends for Life! Walk™! We can't wait to see how you make the 2020 event a success next year.
Categories
As an animal lover all the work you do
As an animal lover all the work you do to help ensure that every dog and cat can find their forever home that is filled with love is greatly appreciated.
-Louie
Sign up for news and updates
Thank you for joining our online community.