A 7-year-old's love for his adopted cat is the feel-good story you need today
by Ontario SPCA and Humane Society | Happy Tails | March 18, 2022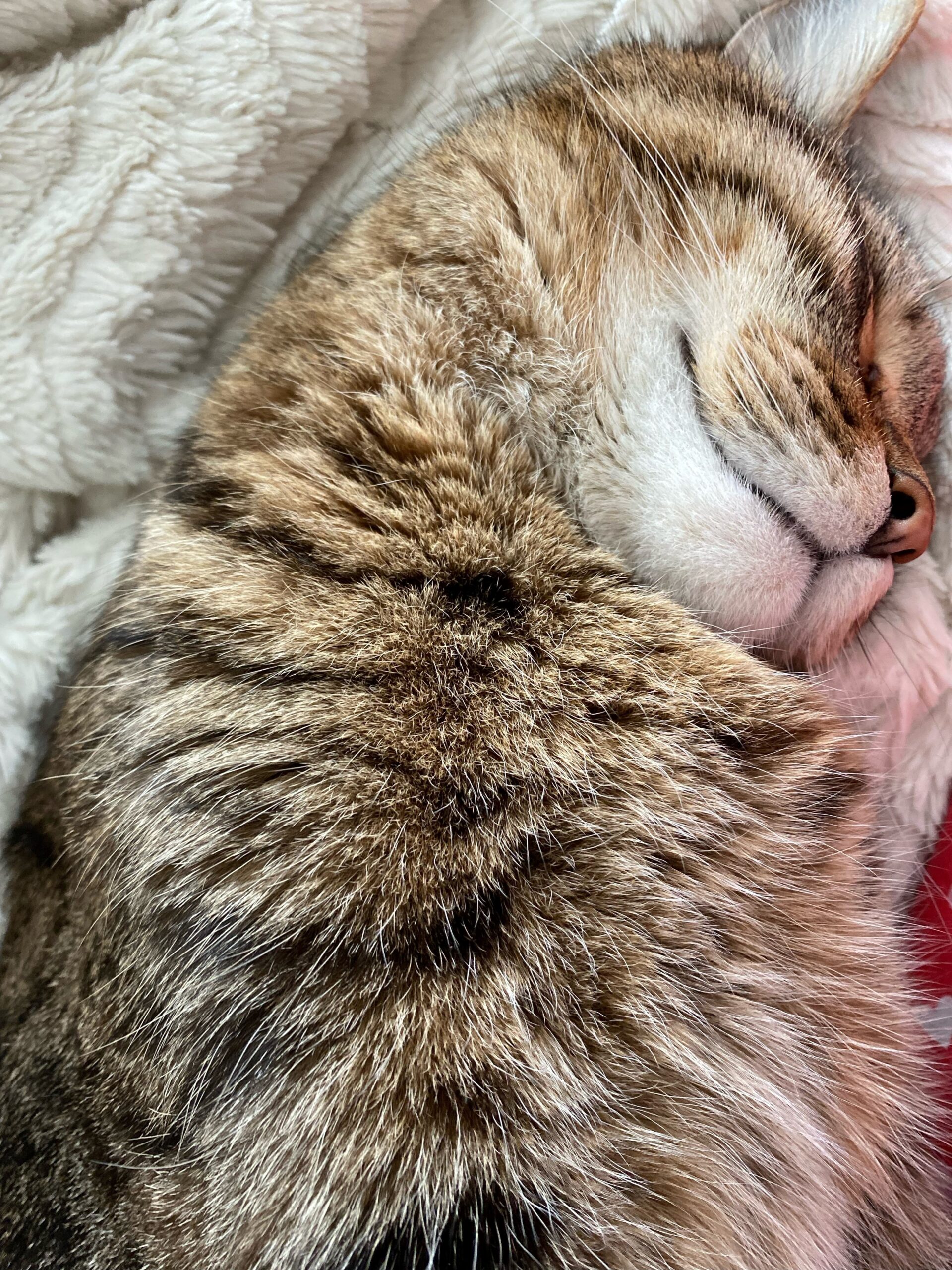 When a special animal comes into our care, we do everything we can to find them the purr-fect home. Teddy found himself at the Ontario SPCA Stormont, Dundas & Glengarry Animal Centre in Cornwall when his elderly family member could no longer care for him. 
At nine years old, with an unsteady gait and uncoordinated movements that he had lived with for much of his life, Teddy was being overlooked by many adopters. They didn`t see the sweet, docile cat behind the disability. Then Morgan and her family came along and changed Teddy`s life.
This family sadly lost their beloved senior cat two years ago and their hearts were finally ready to welcome a new furry family member. Morgan`s seven-year-old son chose Teddy despite the cat's age and physical challenges. 
"When I asked my son if he was sure he wanted to choose Teddy, he replied, 'But you have patients who are old and walk funny, too. Don't you still love them!? And what if we only have him for five years, but he's the best cat for five years?'" Morgan recalls. "And our son was absolutely right. He really is the BEST cat. My son insists, 'I chose him, but he chose me too.'" 
Now Teddy is living his best life, surrounded by people who love him. Best of all, his condition has improved. 
"His personality has begun to shine," Morgan reports. "He's very playful and will drop a toy at your feet to signal that he wants you to throw it. He fits right in with our children in the sense that he typically empties his toy box throughout the day and proudly leaves a mess for me to pick up. He's never too busy for a belly rub and will even let you know if he's been waiting too long. He loves to cuddle, hide under the sheets, chase balloons and follow loyally. He listens attentively as our son reads to him and gently paws at our daughter when he wants a treat."
We're not crying – you're crying! Adoption truly brings families together! Interested in adopting? Visit ontariospca.ca/adopt to see animals waiting for loving homes.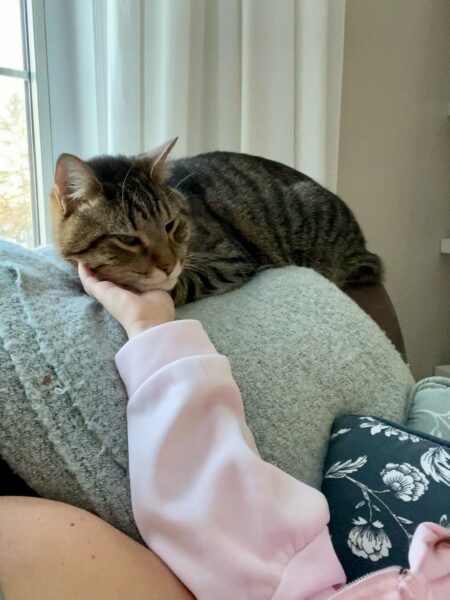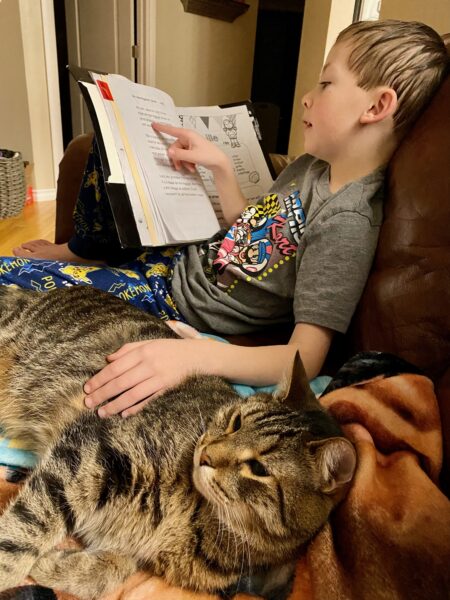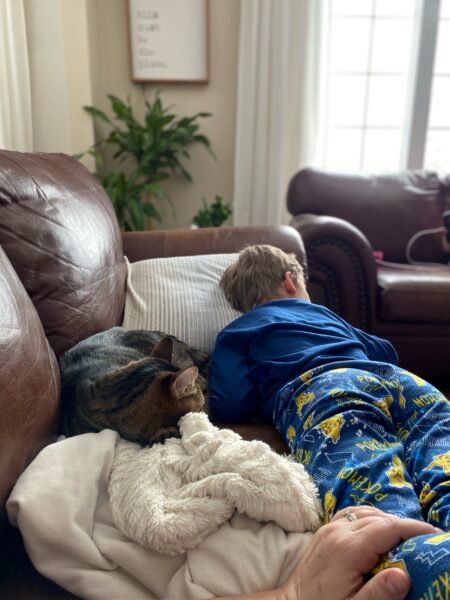 Categories
Testimonial
For every animal you save
For every animal you save, every animal who feels loved in their last moments, and for everything else you do; thank you and God Bless.
-Stephanie
Sign up for news and updates
Thank you for joining our online community.