A happy ending for two special ponies
by Emily Cook | Happy Tails | November 8, 2017
At the Ontario SPCA, we love happy endings, especially when they involve animals with special needs who find the perfect home. Earlier this year, we had two ponies in our care that captured our hearts.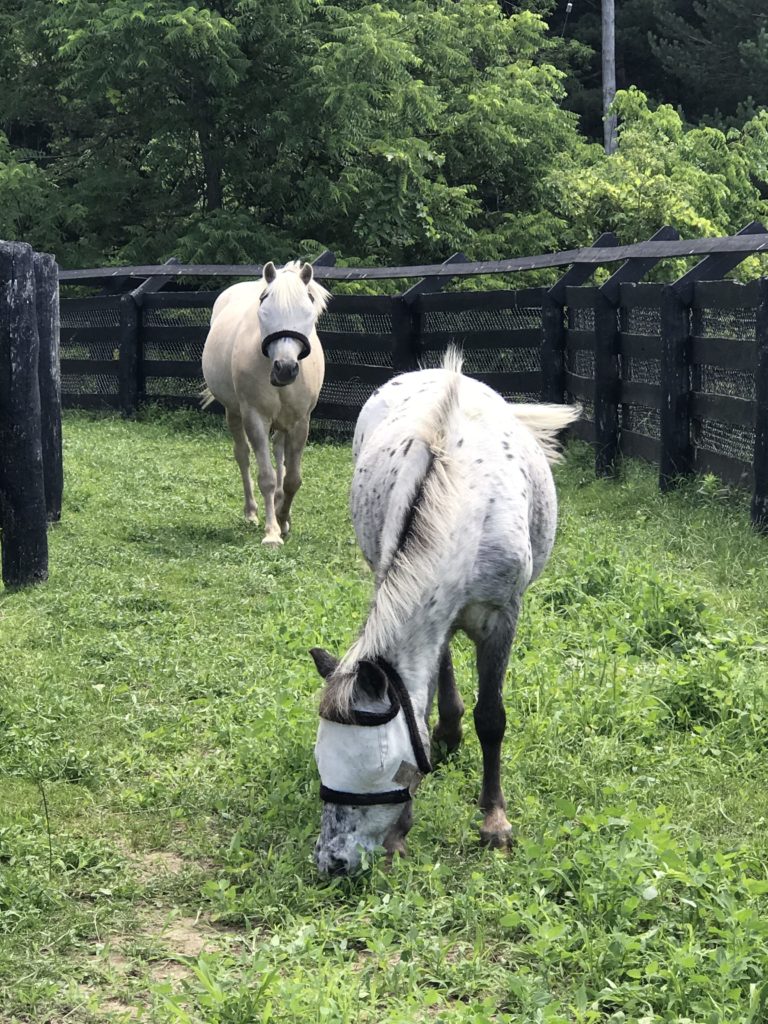 Dottie and Scooter are bonded ponies and they needed a home together. These two are best buddies, but their bond runs much deeper. Dottie, a 15-year-old Appaloosa mare is blind and she relies on Scooter, a 10-year-old Palomino gelding, to be her guide.
It was essential that they were adopted together, but finding a suitable home proved to be a challenge.
After months of searching for homes for our equine friends, we found the perfect place for them to spend their days. Dog Tales, a rescue and sanctuary in King City, welcomed Dottie and Scooter home.
We visited them recently and our hearts were full seeing how they had adapted. Dottie and Scooter were busy munching grass, but took the time to say hello.
Many people don't realize that the Ontario SPCA also has horses and ponies that come into its care through investigations and surrenders. If you are thinking about getting a horse or pony, consider adopting one.
If you are not currently in a position to adopt a horse or pony, there are other ways to help. You can donate horse supplies from our wish list, become a monthly donor to help horses year-round, make a gift to help care for a horse, or you can adopt your very own plush horse named Velvet, a collectable modelled after a real horse that found her forever home through the Ontario SPCA.
Visit ontariospca.ca/horses 
Categories
We have supported the OSPCA since 1951
We have supported OSPCA since our arrival in Canada in 1951.  Keep up the greatest  T.L.C. for animals.
-Paul & Des
Sign up for news and updates
Thank you for joining our online community.