A meeting with a porcupine leads Little Buddy to the celebrity life
by Ontario SPCA and Humane Society | Interesting | January 5, 2023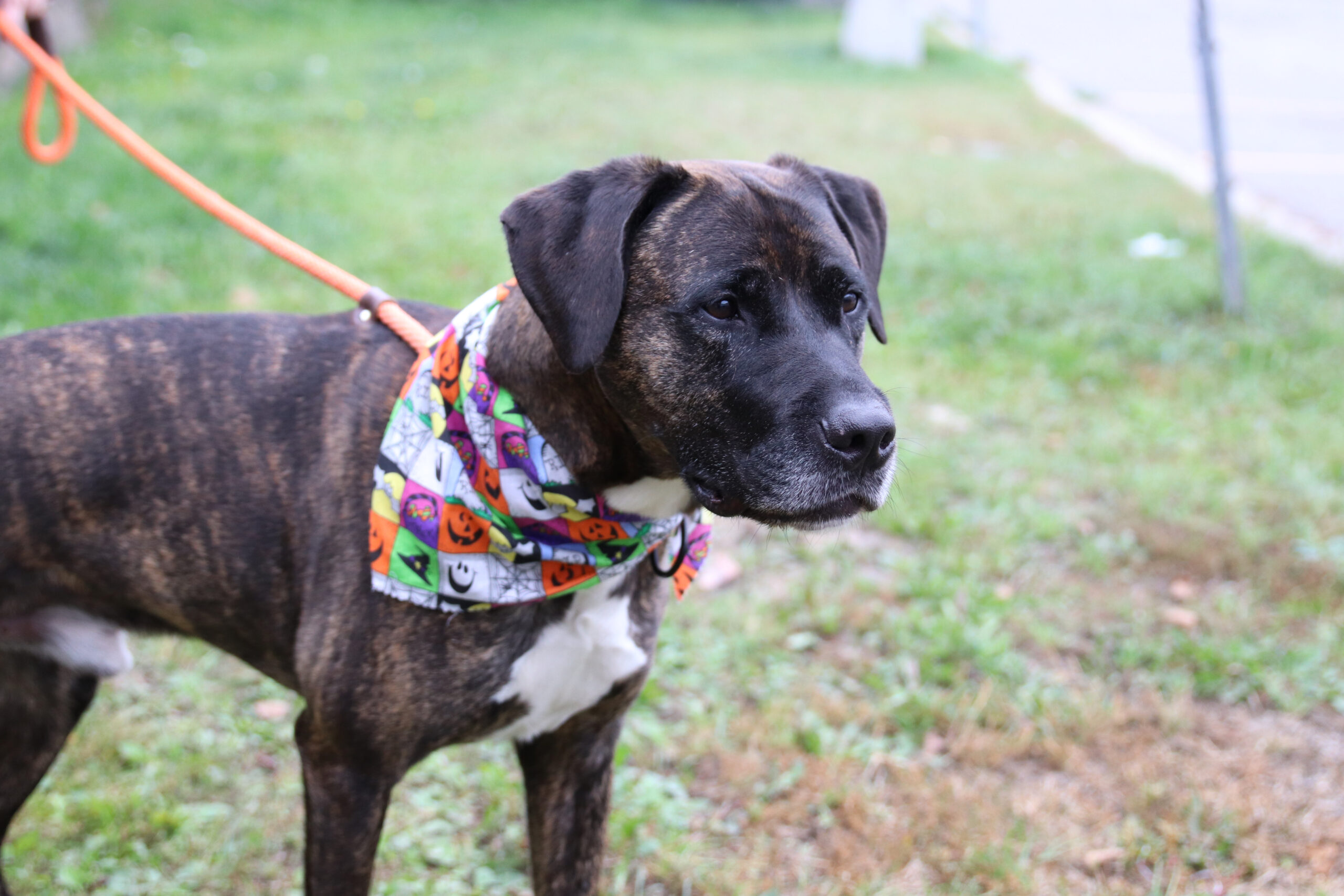 Little Buddy started his journey with the Ontario SPCA Sudbury & District Animal Centre after an unfortunate incident involving a porcupine. A local veterinary office contacted the team at the animal centre about a five-year-old male dog who had been heavily quilled in the face and chest and needed help finding a new home once he recovered.  Little Buddy was transported back to the animal centre where he could start a health care plan and get the TLC he needed. 
It took a few rounds to remove all the porcupine quills, but once that was behind him, Little Buddy passed his health check and was ready to find a loving home. Close to a month went by and Little Buddy hadn't found any potential matches. This was a bit surprising as he is such a happy and loving boy, but the team knew that Little Buddy would need an active family with plenty of opportunity for socialization.  
"Little Buddy is such a happy dog and really loves people," says Alex Binns, Animal Care Coordinator at the Ontario SPCA Sudbury & District Animal Centre. "We knew we needed to find him the perfect family, so we decided to feature him on Take Me Home Tuesday." 
Little Buddy's big media debut lands him a furever home
Little Buddy was ready for his big debut on Pure Country 91.7's weekly Take Me Home segment, which features a different animal each Tuesday. Morning co-host, Josh Corbett met Little Buddy and the connection was instantaneous. Being a responsible pet parent, Josh knew that he needed to consider all aspects of adoption before making an impulse decision, so he went home that day to talk things over with his partner.  
Read our blog to find out how to know if you're ready to adopt a shelter dog. 
After some careful consideration, Josh decided that he could offer Little Buddy a good life and invited him home to meet their resident feline, Skip. It turned out, Little Buddy likes cats and he would be making a new life-long friend. 
Local celebrity and radio station superstar
"Skip and Little Buddy (now Toby) are getting along great," says Josh. "Toby gets to occasionally be an office dog and superstar at the radio station," he adds.   
Toby has certainly got his time in the spotlight. Besides his appearances at Pure Country 91.7, he has also made headlines on the local CTV News. Toby is becoming quite the local celebrity in Sudbury.   
The Ontario SPCA would like to extend a special thank you to both CTV and Pure Country for helping showcase the furry friends up for adoption and helping these animals to find loving homes.  
Every day, animals in care at the Ontario SPCA are looking for a loving family. Please consider adopting today. 
Categories
Testimonial
Your dedication and support
It is with and because of your dedication and support that helpless animals are being saved. Thank you for everything.
-Wendy
Sign up for news and updates
Thank you for joining our online community.