Abandoned puppies get their second chance
by Ontario SPCA and Humane Society | Happy Tails Interesting | March 7, 2022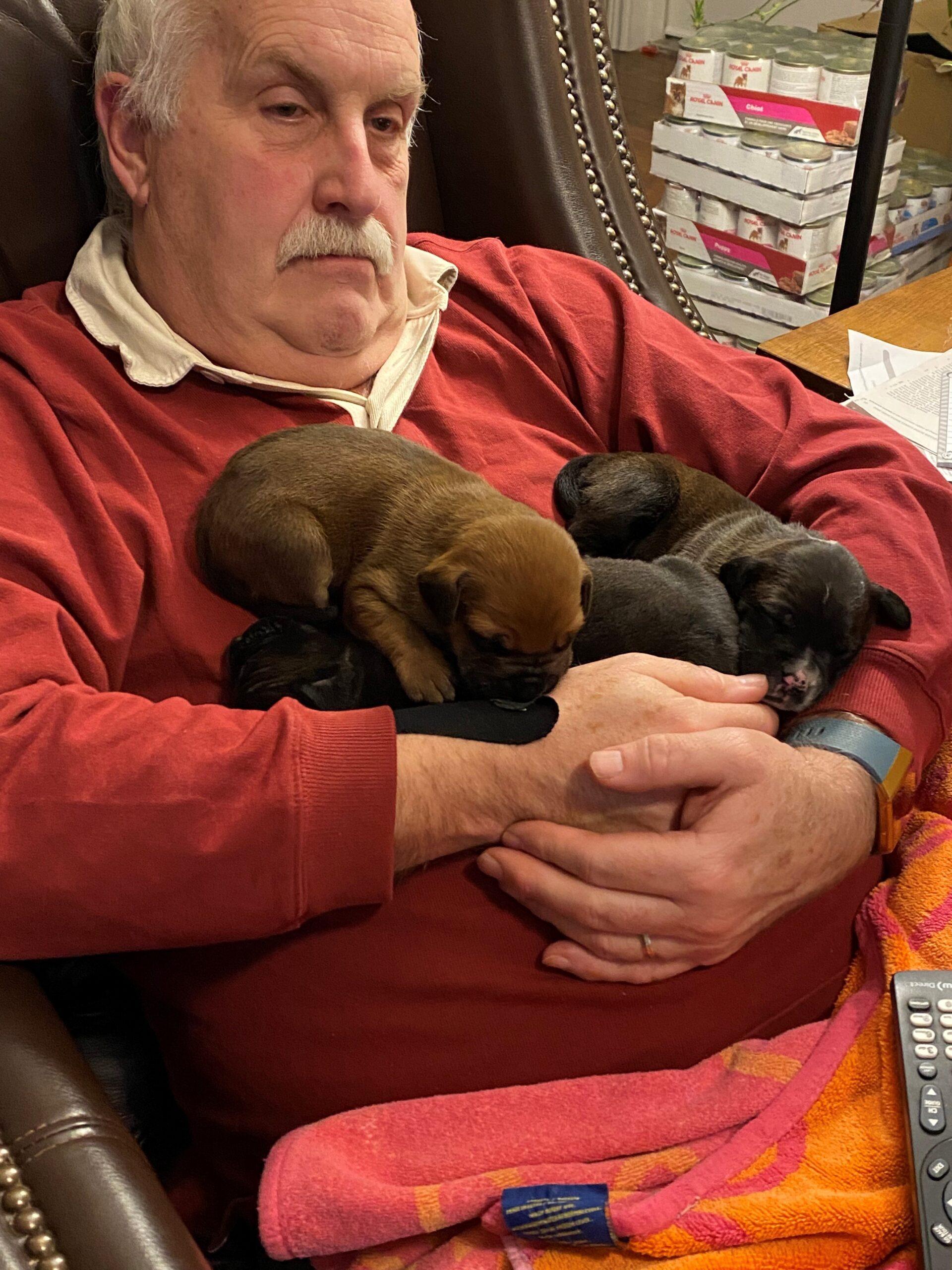 Perhaps it was fate that called Shawna back to the Ontario SPCA Marion Vernon Memorial Animal Clinic in Barrie when the spay/neuter services were closed during the holidays. She had forgotten something at work, but what she found when she arrived will stay with her forever. Outside the front door was a shopping bag containing seven tiny puppies.
"At first I thought maybe it was a donation of items in the bag, but then I saw it move," says Shawna. "I'm thankful I was there to find them. It was almost like fate; someone was looking out for them."
Fighting to survive
With the temperature hovering around the freezing mark and more cold weather on the way, they wouldn't have survived long if they hadn't been discovered. These tiny little pups, not much bigger than your hand, didn't even have their eyes open yet. With no clues as to who left them there or where their mother was, no one knew if they would survive.
To everyone's relief, the pups were still warm and an examination revealed they were in good health. They also took to a bottle, which was critical for their survival. At only 10-14 days of age, they needed to be fed every few hours and no one knew how long it had been since they last ate.
"They were so tiny! It was just a critical time when we first got them, and they required around-the-clock care," says Jennifer Tucker, Manager of the Ontario SPCA's Marion Vernon Memorial Animal Clinic. She cared for the puppies until they could be placed into foster care. "My mom instinct kicked in right away. I knew that they needed me at the most critical time."
A solid start with foster families
Caring for a litter of young, orphaned puppies is a full-time job, and foster families are invaluable to help them thrive. Nancy and her husband, Andrew, have been fostering puppies for years and welcomed three of the puppies into their home. The other four went to another foster home to make the care more manageable.
"When we got our three pups they had to be bottle fed every four hours. We had to weigh them daily to make sure they were gaining weight," Nancy recalls. "It was really important to make sure they were kept warm as they had no mom to snuggle up to. We had blankets and would often sit with them wrapped up against us so they were warm and had the security of another living thing."
Even though she admits she still cries every time the animals she fosters head off to find their loving forever home, Nancy loves giving back to animals and her community.
"It is so much fun watching puppies grow and develop their own personalities. We have a very supportive neighbourhood so socializing puppies is easy, and they interact with kids and adults. We have a dog and cat who are excellent with puppies and kittens. We are proud of the work we do to make sure the pups are ready for their new families."
Learn more about becoming a foster volunteer.
Ready to find a loving home
After spending two months in the care of foster volunteers who lovingly cared for their every need and socialized them to get them ready for adoption, the teeny, tiny puppies grew into bounding, playful pups. They were finally ready to find the loving homes they deserved.
"We all are in absolute love," says Melissa, who adopted one of the puppies named Luch. "He's adjusted so well, and his personality is starting to shine. He's an amazing little dog."
Give an animal their second chance
It's moments like watching a happy, healthy animal head home with a family who loves them that is so rewarding for everyone involved in their care.
"Watching them grow has been absolutely amazing," says Tucker. "These amazing little guys had such a rough start to life, but knowing I could be there to help set them on the path to loving amazing forever homes has been so wonderful."
Second chances like this are possible thanks to the generosity of supporters who care about animals. Please consider making a gift today to help the next animal who arrives at our door in need of urgent care.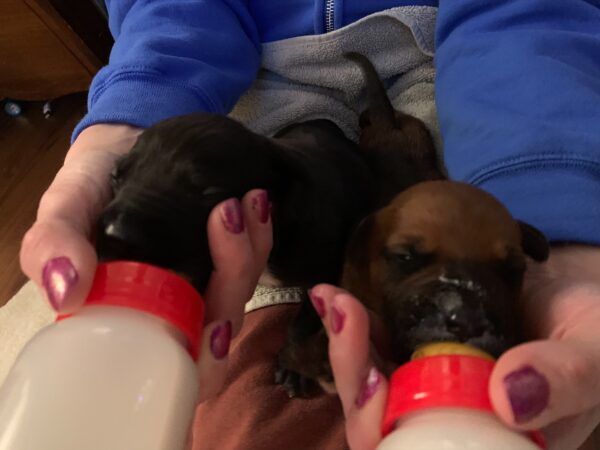 .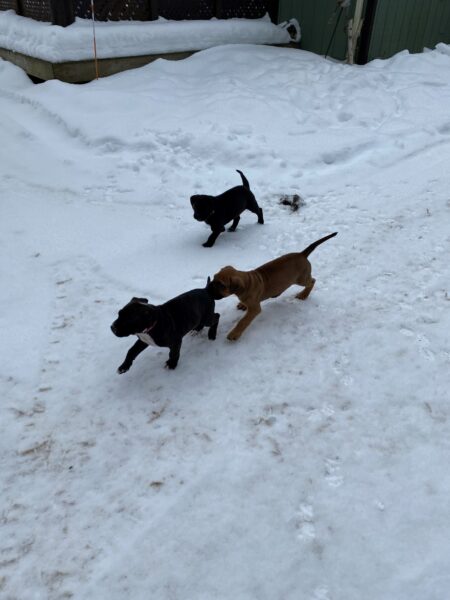 .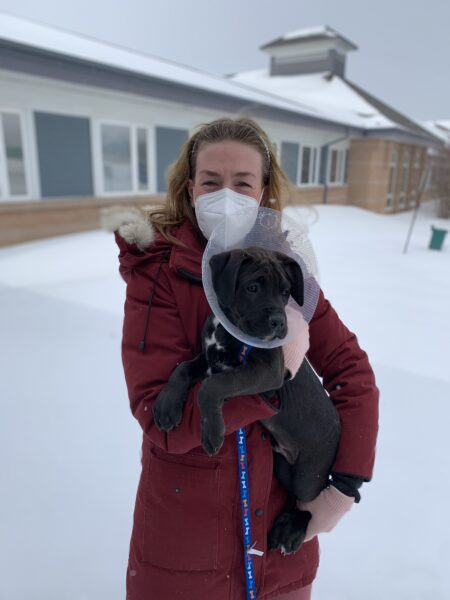 Categories
Testimonial
Thank you for your dedication
Thank you for your dedication to helping the animals.  Every animal deserves a loving home and to be treated royally.  Just imagine a day without animal cruelty.  What a wonderful day that would be!
-Joan
Sign up for news and updates
Thank you for joining our online community.