Adopt-it-Forward program helps Fred find his forever home
by Ontario SPCA and Humane Society | Interesting | March 14, 2023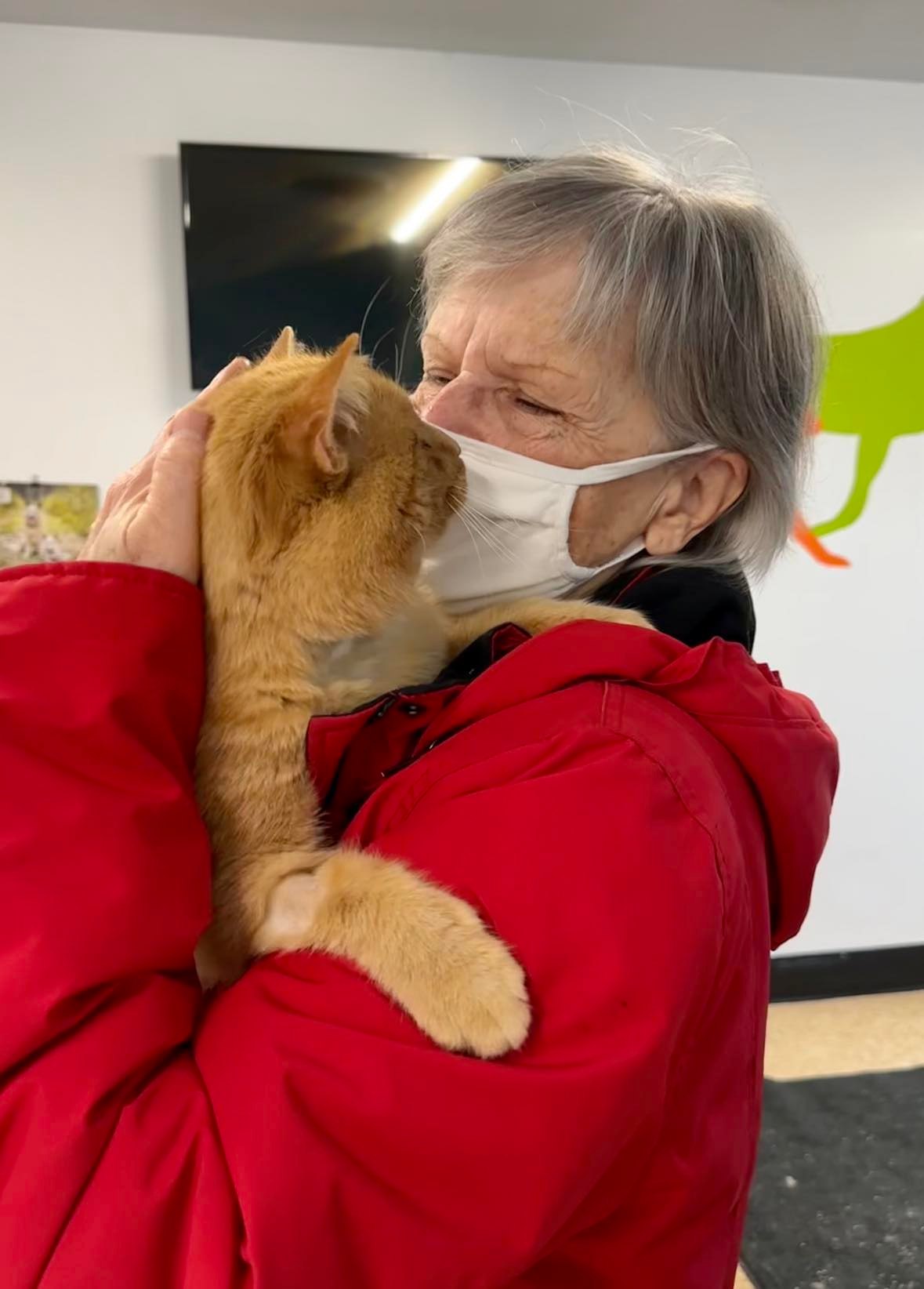 When Fred first arrived at the Ontario SPCA Lennox & Addington Animal Centre, the team knew right away that he had been living a rough outdoor life. Fred had a few scratches and scars that needed to be tended to, but regardless of his tough exterior, he was the sweetest, most loving cat.
Diagnosed with FIV
The animal care team worked diligently to assess Fred and develop a plan to return him to health. Fred's wounds would heal, but unfortunately, he was diagnosed with Feline Immunodeficiency Virus (FIV), a condition that requires long-term management to ensure he remains healthy and comfortable.
Specific to the cat family, FIV attacks and weakens the immune system, and sadly has no cure. However, with proper management and care, cats can go on to live long, healthy lives. Dr. Linda Jacobson, President of the Ontario Shelter Medicine Association, provides some great information about FIV in her guest blog, Positive Doesn't Need to Be Negative: Adopting and Living With an FIV-Positive Cat.
Fred didn't let his health challenges bring him down. He managed to steal the hearts of everyone caring for him with his loveable personality. With his health back on track, it was time to find him a forever home that could manage his needs. A kind donor generously paid Fred's adoption fee through the Adopt-it-Forward program, which helps animals having a difficult time being adopted, so that Fred would have a leg-up in his search for a new home.
Love at first sight
It was love at first sight! Stefanie, a local resident looking to add a special feline to her family, immediately bonded with Fred.
"Fred is a very happy cat who loves to purr and bunt. He loves exploring his new home and is easily distracted by the smell of tuna. We just love him and are so grateful for all of you who cared for him," says Stefanie.
The Adopt-it-Forward program helped Fred find his forever family. In addition, since his adoption fee had already been paid, Stefanie decided to donate the adoption fee for another feline friend who needed help finding a loving forever home.
Interested in adopting? Visit our website to see animals waiting patiently for their forever home.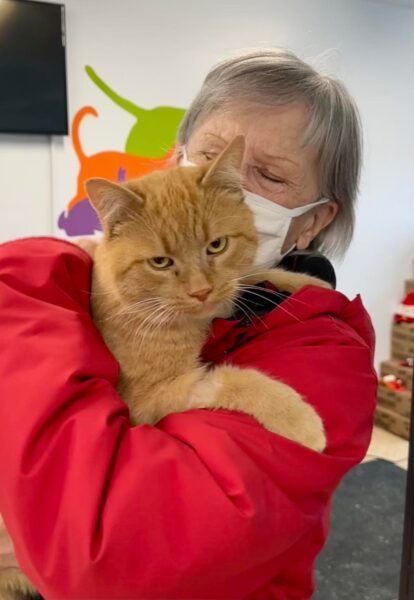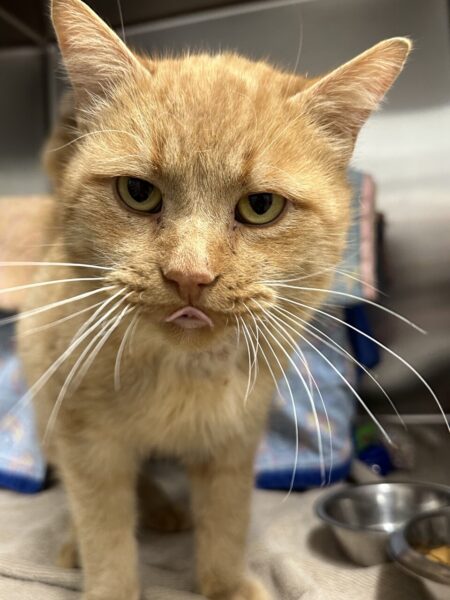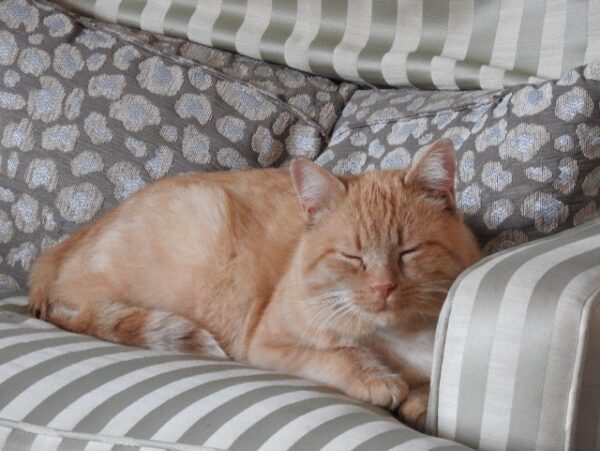 Categories
Testimonial
Wish to thank everyone involved
I wish to thank everyone involved in the care and rescue of animals, especially volunteers.
Agnes
Sign up for news and updates
Thank you for joining our online community.