Adoption Update!
by Laura Therrien | Happy Tails News | October 29, 2012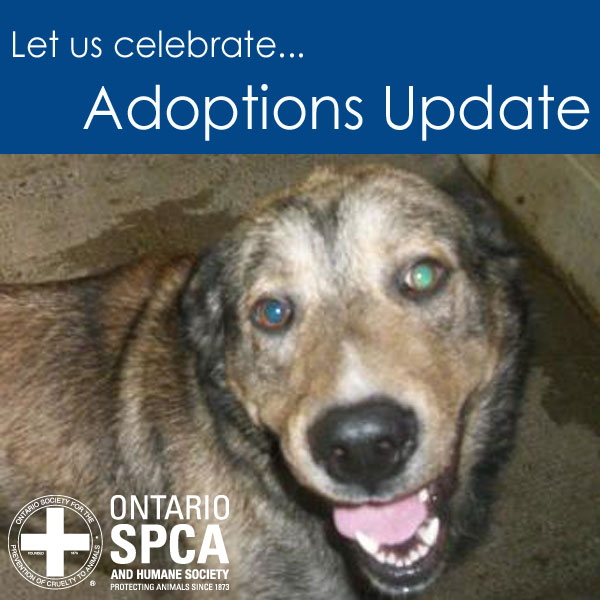 Happy Monday!
Last week was great for adoptions.  In total, 101 cats, 31 dogs (including Brutus pictured here), 1 guinea pig, 2 pigs, 5 rabbits and 3 rats.  In total, 149 pets were adopted from the Ontario SPCA across Ontario.
Let's keep these numbers going!  Meet your next best friend at your local Ontario SPCA Branch.
Categories
Testimonial
Three cheers for the volunteers!
Three cheers for the volunteers! Keep doing wonderful work, thank you!
Doreen
Sign up for news and updates
Thank you for joining our online community.